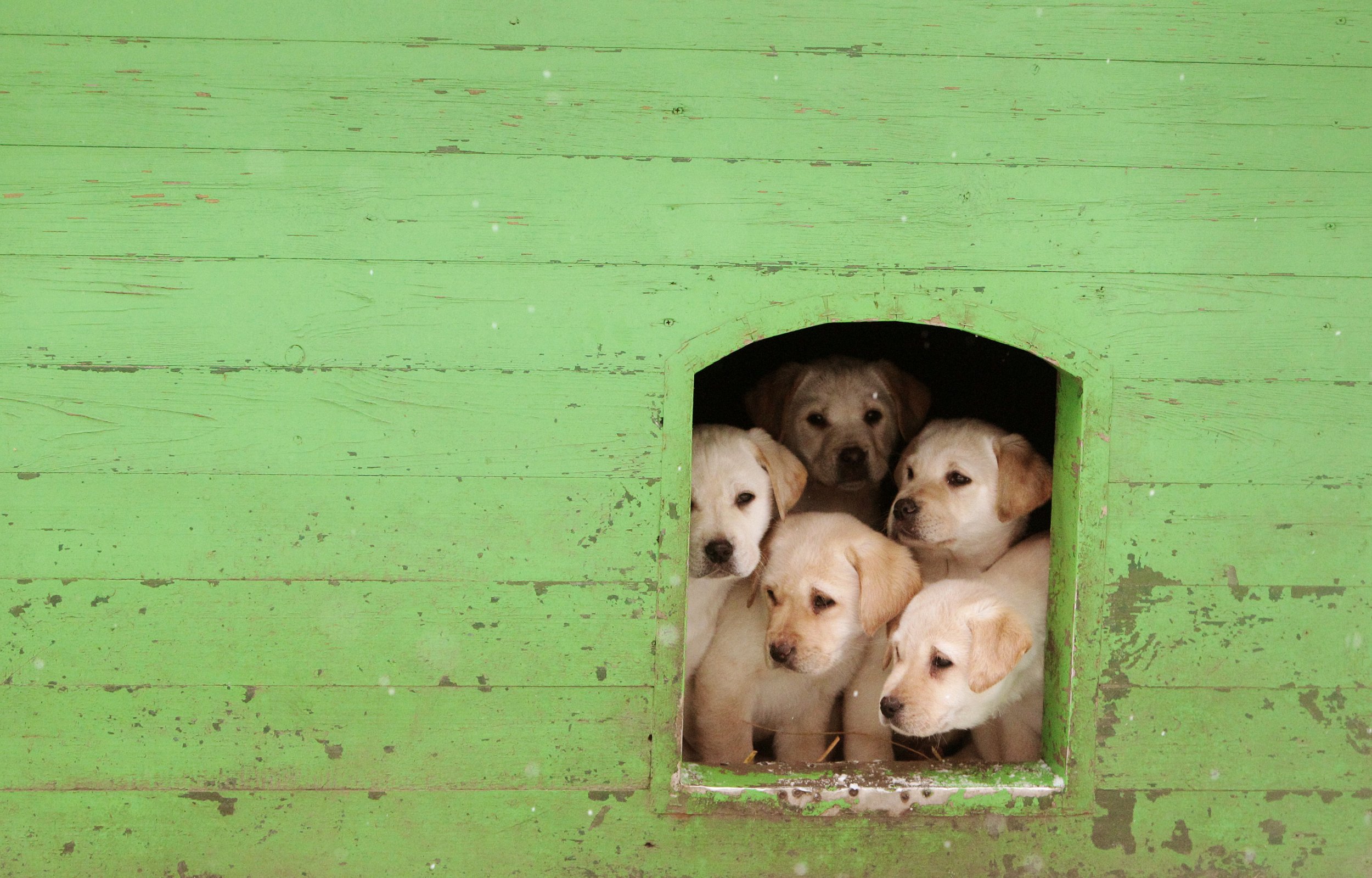 Updated | The U.S. Centers for Disease Control and Prevention (CDC) is investigating a multistate outbreak of Campylobacter bacterial infections that appear to be linked to puppies from Petland retail stores. Since September 2016, at least 39 people have been sickened by the bacteria, and nine have been hospitalized. No deaths have been reported.
The CDC, along with the Ohio Department of Health, several other states and the United States Department of Agriculture Animal and Plant Health Inspection Service (USDA-APHIS) are trying to track down the origin point of the infections. Contact tracing in seven states—Florida, Kansas, Missouri, Ohio, Pennsylvania, Tennessee and Wisconsin—found that each illness involved the same strain of the bacteria. Whole genome sequencing on stool samples from one sick patient in Ohio confirmed that the bacterial strain closely matched the strain found in stool samples from dogs. The CDC is testing additional samples from other infected people and additional puppies.
A dozen people who fell ill from Campylobacter are Petland employees, and the remaining 27 either purchased a puppy or simply played with one at a Petland retail shop. Patients range in age from younger than 1 to 64, with a median age of 22. The states with the highest number of reported incidences are Ohio (18 diagnoses) and Florida (11 diagnoses).
The CDC doesn't provide information on who supplied the dogs to the retail chain, but a 2009 investigation conducted by the Humane Society of the United States revealed that nearly every Petland store in the U.S. buys its dogs directly from puppy mills—commercial dog-breeding facilities known for their inhumane and unhygienic practices—or through brokers who work as middlemen between the retail shops and those facilities. In Florida, where at least seven people fell ill, facilities supplying to Petland stories have been cited by the USDA for multiple health violations.
The questionable health of pups from Petland has been in the news before. In August, WPIX reported that a puppy purchased at one of the shops in Pittsburgh died 11 days later. The puppy died of parvo, a contagious virus.
While any dog or puppy can carry Campylobacter, not all will exhibit symptoms of illness. Because the infection can be silent, the CDC cautions pet owners to practice careful hand-washing hygiene when cleaning up after their dog because the bacteria spreads through contact with stool.
Symptoms of Campylobacter infection in humans and animals are essentially the same and can include cramping, abdominal pain, fever, nausea, vomiting and watery or bloody diarrhea. Acute illness typically begins two to five days after exposure and lasts for roughly a week. The CDC's tip sheet for pet safety reminds people to always have a new dog checked out by a vet within the first few days of adoption or purchase. It also suggests that spending some time observing a dog before taking it home may offer clues as to whether the prospective pet is healthy.
"Pick a puppy or dog that is bright, alert and playful," the CDC recommends. "Puppies and dogs should have shiny, soft fur that is free of poop."
Updated: This story has been updated to include information about a customer who purchased a dog from Petland.