CDC Reduces Recommended Time For Health Care Workers to Isolate After Positive COVID Test
The Centers for Disease Control and Prevention released updated rules Thursday for health care workers who test positive for COVID, reducing the required isolation time to combat fears of staffing shortages.
Previously, workers who tested positive were required to isolate for 10 days. Now, someone who tests positive, is asymptomatic and tests negative can return in seven days.
If a hospital is facing significant staffing shortages, that time can be cut to five days or fewer.
The regulations were changed as COVID cases and hospitalizations are rising across the country, which experts fear could continue as the Omicron variant continues to spread.
Early studies from Britain and South Africa appear to show the variant may cause less severe illnesses than the Delta variant, but it being more transmissible could still overwhelm hospitals through the sheer number of cases.
The updated guidance also included recommendations health care workers who are fully vaccinated and have received a booster shot do not need to isolate following a high-risk exposure to someone who tests positive.
Britain's health department announced updated requirements Wednesday for any person who tests positive to isolate for seven days instead of 10, provided they test negative twice by the seventh day, according to The New York Times.
"Given that a large proportion of health care workers, like other Americans, are going to get infected, finding a shorter period of time for isolation is critical," Dr. Ashish Jha, dean of the Brown University School of Public Health, told the Times. "I think we have reasonably good evidence with Delta that vaccinated people clear the virus far more quickly. There is no reason to believe that wouldn't be true for Omicron."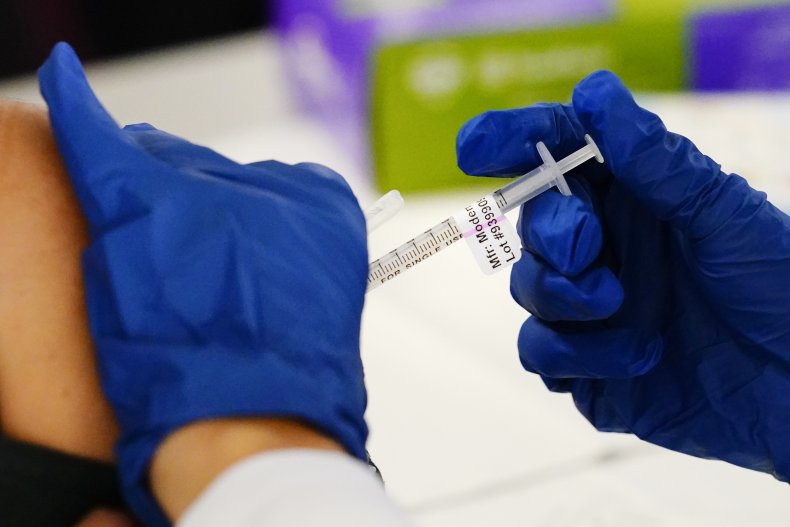 "As the health care community prepares for an anticipated surge in patients due to Omicron, CDC is updating our recommendations to reflect what we know about infection and exposure in the context of vaccination and booster doses," CDC Director Rochelle Walensky said in a statement.
"Our goal is to keep health care personnel and patients safe, and to address and prevent undue burden on our healthcare facilities," she added.
Isolation is designed to keep infected people away from uninfected people, to prevent further spread of the virus.
CDC officials have advised that in calculating the 10-day isolation period, the first day should be the first full day after symptoms first developed or after a positive test. If a person develops symptoms sometime after a positive COVID-19 test, the quarantine period must restart, beginning one day after the symptoms develop.
The Associated Press contributed to this report.