CDC Report Shows Chances of Stillbirth Were Four Times Higher After Delta Variant Emerged
A Centers for Disease Control and Prevention (CDC) report found that the chances of stillbirth is four times higher after the emergence of the Delta variant for pregnant women with COVID-19.
The report looks at 1.2 million deliveries across the country in 736 hospitals from March 2020 to September 2021 in which 21,653 of the women had COVID-19, The Hill reported.
The CDC's definition of a stillbirth is a fetus that has died at 20 weeks' gestation at least.
According to the Associated Press, about 1 in 80 deliveries involving women with COVID was a stillbirth. Those with complications along with COVID suffered a higher rate of stillbirth. Of the approximate million deliveries, 8,154 stillbirths were recorded.
"These findings underscore the importance of COVID-19 prevention strategies, including vaccination before or during pregnancy,'' CDC researcher Carla DeSisto and co-authors said.
The study is not proof that COVID caused the stillbirths, said Dr. Joseph Biggio, a specialist in high-risk pregnancies at Ochsner Health in New Orleans. Because of a reliance on medical records, researchers said they were unable to determine if the pregnant women had COVID when they delivered or if it was a past infection. Other studies related to stillbirths and COVID had varying results.
As of September, about 97 percent of pregnant women hospitalized because of COVID this year were unvaccinated, according to The Hill.
For more reporting from the Associated Press, see below.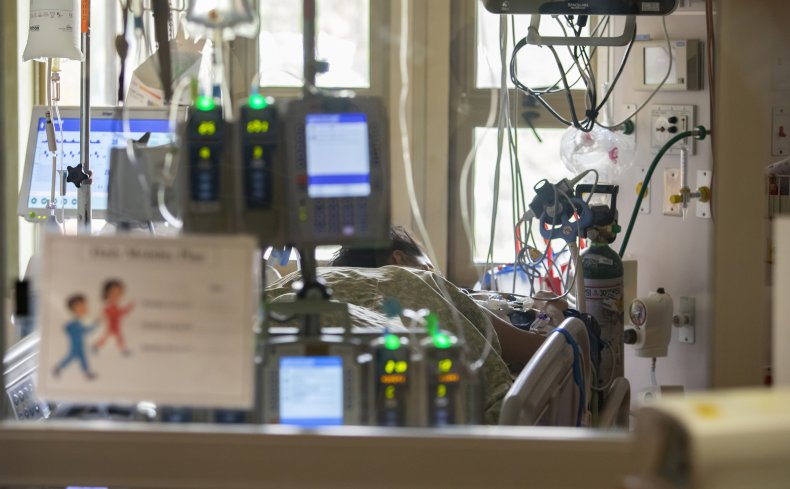 There's no information on how many had received COVID-19 shots, although the authors noted that the U.S. vaccination rate among pregnant people after Delta emerged this past summer was 30 percent.
While the absolute risk for stillbirth is low, anyone who is pregnant shouldn't underestimate the dangers of COVID-19, said Dr. Mark Turrentine, a professor at Baylor College of Medicine in Houston. He helped write the American College of Obstetricians and Gynecologists' recommendations for COVID-19 vaccination in pregnancy.
"What's really sad is we have 10 months of a vaccine that's been highly effective and we just can't convince people to take advantage of this,'' Turrentine said.
Generally, stillbirths are more common among Black people, those who become pregnant over age 35 or those who smoke tobacco during pregnancy.
The study didn't include pregnancy outcomes by race, an area the authors said they plan to investigate in future research "because COVID-19 has disproportionately affected many racial and ethnic minority groups, putting them more at risk of getting sick and dying.''