The Centers for Disease Control and Prevention (CDC) has announced Friday a major change in its asylum recommendations, the Associated Press reported.
The CDC says it plans to end all sweeping asylum limits at the U.S. border, which were originally created at the beginning of the pandemic in order to curb cases of COVID-19 allegedly being brought over by migrants. The repealed order was Title 42, the controversial border policy enacted during the administration of former President Donald Trump. Around 200,000 migrants are estimated to have been turned away from seeking asylum in the U.S. due to the measure, according to Immigration Impact.
"After considering current public health conditions and an increased availability of tools to fight COVID-19," wrote the CDC in a new statement. "The CDC Director has determined that an Order suspending the right to introduce migrants into the United States is no longer necessary."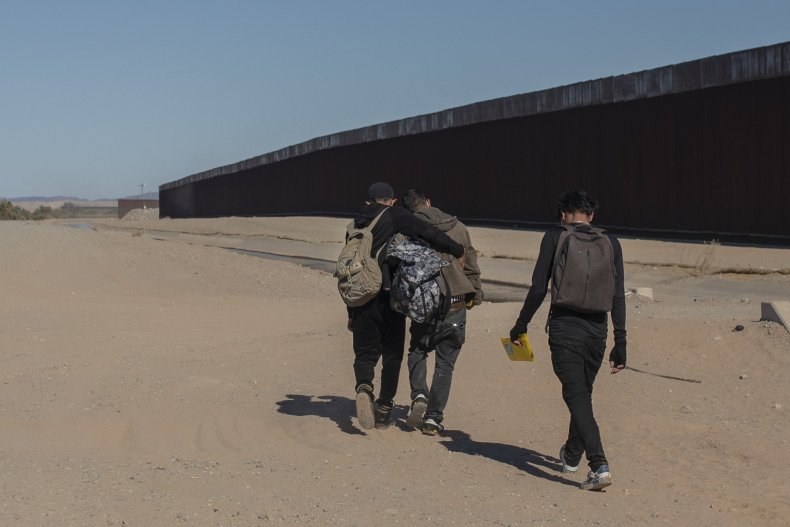 The decision to repeal Title 42 has been often rumored as of late, with the AP breaking the news through confidential sources that draft legislation was already written. The sources also confirmed a May 23 termination date that the CDC announced in its press release.
President Joe Biden has been under increased pressure lately for not ending the policy sooner, despite fewer COVID-19 cases being reported across the country. Progressives have often called the measure dangerous for migrants, who run the risk of being forced back to their home countries if rejected for asylum.
"It's simple: Title 42 is cruel, xenophobic, and puts asylum seekers' lives at risk," Democratic Representative Pramila Jayapal, of Washington state, tweeted earlier this week. "It's time to end the use of this Trump-era policy and restore our country as a beacon of hope."
The message by the CDC also explains that the repeal of Title 42 does not mean that it will no longer work with the Department of Homeland Security in its asylum process. Rather, it will work closer together to introduce mitigation measures that will continue to curb possible disease transmission.
"This termination will be implemented...to enable DHS time to implement appropriate COVID-19 mitigation protocols, such as scaling up a program to provide COVID-19 vaccinations to migrants and prepare for resumption of regular migration under Title 8," explained the CDC in its press release. "With CDC's assistance and guidance, DHS has and will implement additional COVID-19 mitigation procedures."
Newsweek has reached out to the White House for comment, but has not received a response.
Update at 4/1/22, 1:47 p.m. ET: This story has been updated with additional information.