CDC Says Children With Rare Inflammatory Syndrome, MIS-C, May Be Asymptomatic for Coronavirus
The U.S. Centers for Disease Control and Prevention (CDC) is warning that children could develop multisystem inflammatory syndrome, or MIS-C, a rare inflammatory syndrome, without ever knowing they were infected with the new coronavirus.
Children are still believed to be at a lower risk than adults of developing COVID-19, the virus's disease, but cases of MIS-C, a syndrome believed to be triggered by the virus, have presented a new and sobering reality. Although its symptoms appear similar to Kawasaki disease, MISC-C is a new syndrome, and officials are still working to understand how its symptoms present themselves, how common it is and the risk factors.
Not every child with MIS-C will have the same symptoms, and it's possible the illness could begin weeks after a child was infected with SARS-CoV-2, the official name for the new coronavirus. It's also possible, according to the CDC, that children may have been asymptomatically infected with the virus and therefore will not even know they were at risk for MIS-C.
On May 15, the CDC published information about MIS-C on its website, saying patients often have a persistent fever, elevated inflammatory markers and symptoms affecting multiple organs. To meet the case definition for MIS-C, a person must be under 21 and have a fever, laboratory evidence of inflammation and evidence of a clinically severe illness requiring hospitalization.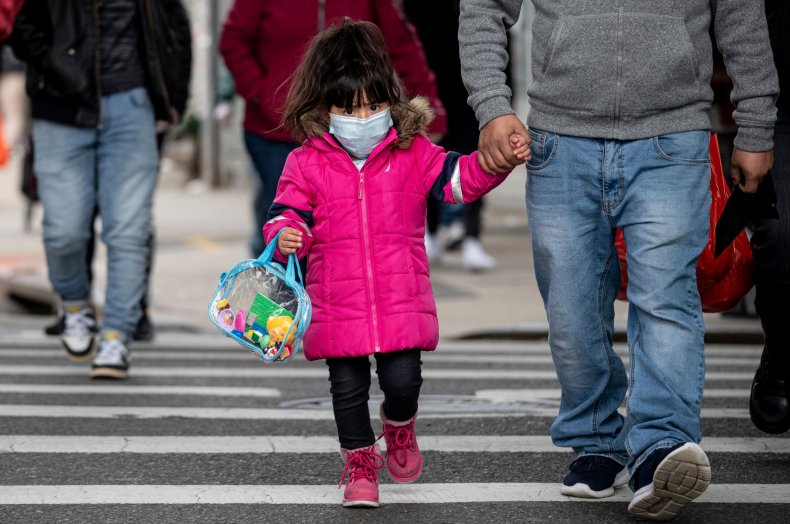 There must also be no alternative plausible diagnoses, and the patient must have either tested positive for a current or recent SARS-CoV-2 infection or have been exposed within the four weeks before the symptoms' onset, according to the CDC. In addition, MIS-C should be a consideration in any death involving a child with evidence of a SARS-CoV-2 infection.
Officials in New York have been referring to the disease as pediatric multisystem inflammatory syndrome (PMIS), but Mayor Bill de Blasio said the state will now call it MIS-C to be consistent with the federal government's naming of the illness. Of the 145 reports that fit the initial PMIS case definition, de Blasio said 67 tested positive for COVID-19 or antibodies of the virus, and one child died.
Those numbers will be updated later in the week to reflect cases that match the MIS-C definition, de Blasio said.
Between April 16 and May 4, 15 patients in New York City between 2 and 15 years old were hospitalized, the CDC reported. At this point, CDC officials aren't positive that MIS-C affects only children or if it can also occur in adults as well.
More than 1.48 million people in the United States have been infected with SARS-CoV-2. About 3 percent of America's cases involve people who are 17 or younger, according to the CDC. In the largest study of pediatric patients from China, officials found 39 percent of cases were considered "moderate," 5 percent were "severe," and less than 1 percent were critical.
Other symptoms of MIS-C are a rash; conjunctivitis; swollen lymph nodes; red, cracked lips; and swollen hands and feet, according to Harvard Medical School. De Blasio urged parents to pay attention to their children's condition and seek medical care if they have symptoms, especially more than one.
"The same bottom line: Look for these symptoms in your child, act quickly if you see them. If they get health care quickly, children can be brought through this safely," the mayor said.