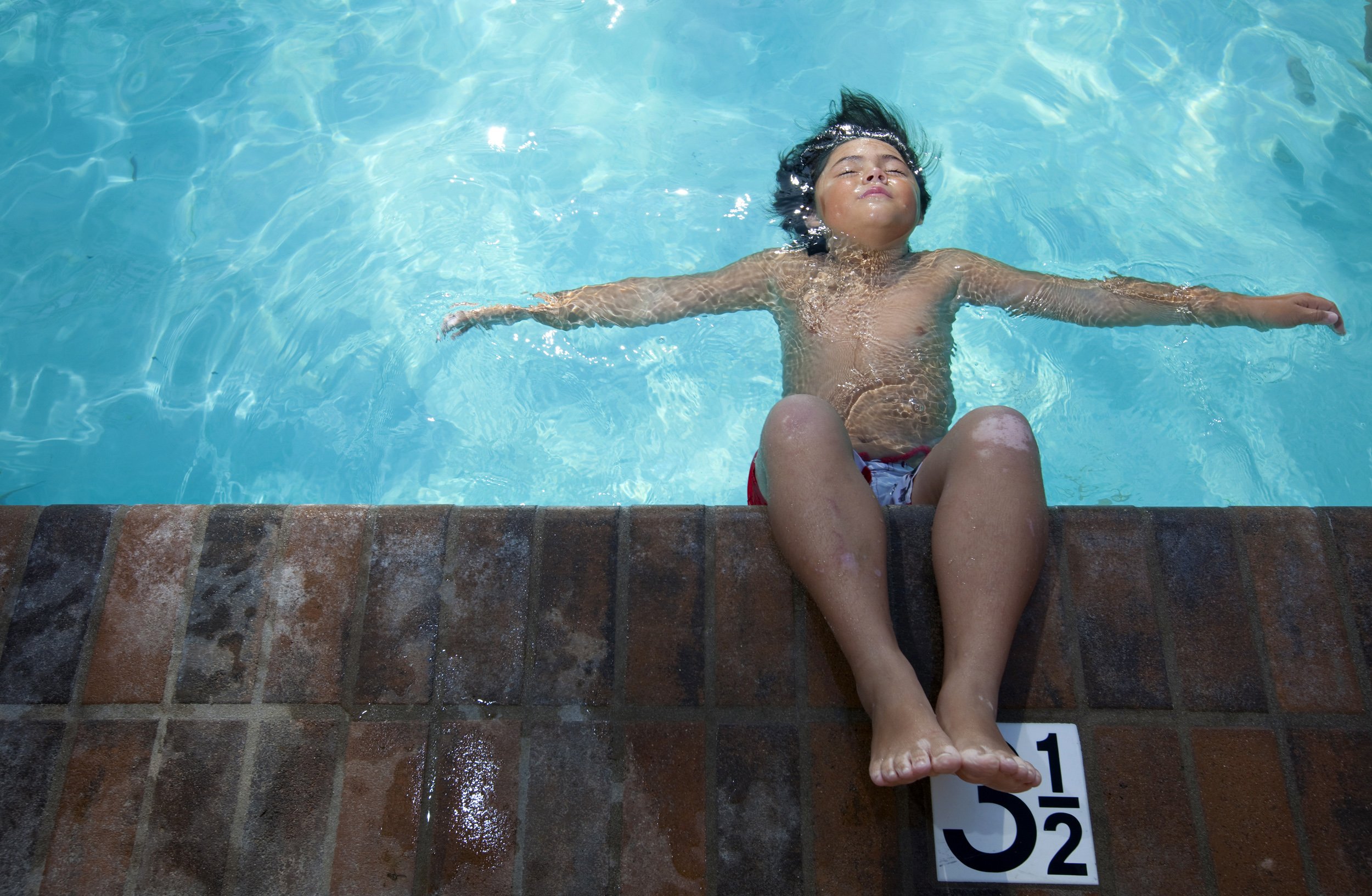 Every year, in anticipation of Memorial Day weekend, the U.S. Centers for Disease Control and Prevention (CDC) prepares a public announcement that's pretty much guaranteed to ruin the beginning of summer. Its annual poop in the pool report reminds the public that while swimming venues are a pretty good use of tax dollars (because they provide an open space for leisure, family time and exercise), they also are likely to be disgustingly filthy. The dirty details are so bad, in fact, that reading them may change the hearts and minds of people who aren't typically afraid of microbes.
On May 19, federal health officials said nearly 80 percent of 48,632 water venues—including public pools, hot tubs and water playgrounds—inspected in 2013 were found to have at least one safety or hygiene violation. Alarmingly, one in eight of these sites was closed immediately after inspection due to serious health and safety violations. That number was even higher for the watering holes meant for the little ones: One in five kiddie pools was closed immediately after inspection due to violations.
The CDC based the report on a sample of inspections conducted in Arizona, California, Florida, New York and Texas. The findings were published in the agency's Morbidity and Mortality Weekly Report.
To keep people safe while they try to stay cool in the summertime, the CDC enforces standards meant to reduce risk for illness, drowning and pool chemical-associated injuries (such as chemical burns). But clearly, many places aren't following them. The agency found that among the pools inspected, the most common violations were improper water pH balance (15 percent), safety equipment (13 percent) and disinfectant concentration (12 percent).
Michele Hlavsa, chief of the CDC's Healthy Swimming Program, said in a press statement that almost one-third of local health departments don't regulate, inspect or license these sites, which means many get away with less than optimal safety and hygiene practices.
These places, meant to provide some respite from the heat, are often not much better than toxic waste dumps. A study conducted in 2013 by the CDC found that 58 percent of the pool filter samples tested were positive for E. coli, bacteria normally found in the human gut and feces, and 59 percent contained Pseudomonas aeruginosa, which can cause skin rashes and ear infections.
Still wondering just how dirty pools actually are? Last summer's CDC pool safety report brought us this fun fact: "What you smell [in a pool] are actually chemicals that form when chlorine mixes with pee, poop, sweat, and dirt from swimmers' bodies. Yuck! These chemicals—not chlorine—can cause your eyes to get red and sting, make your nose run, and make you cough."
Around the same time, the CDC also issued an especially unsavory warning about the potential health risk for Cryptosporidium, a parasite found frequently in swimming pools and other recreational waters. These tiny creatures can cause some pretty big gastrointestinal problems and can survive in public swimming places because they're resistant to common disinfectants—especially when there isn't enough of the stuff in a pool. Giardia, Shigella and Norovirus are other pathogenic microbes frequently found in public waters.
Everyone needs a little respite from the heat and humidity, which is why federal health officials suggest it may be best to take matters into your own hands. This year, they say, it might not be a bad idea to pack some water test strips along with your bathing suit. They're available at most hardware and houseware stores and cost around $10 to $20. Here are the levels to check before you dive in:
Free chlorine concentration of at least 1 parts per million (ppm) in pools and at least 3 ppm in hot tubs.
Free bromine concentration of at least 3 ppm in pools and at least 4 ppm in hot tubs.
PH levels between 7.2 and 7.8.