CDC: U.S. Fertility Rates Dropped Significantly During the Past Decade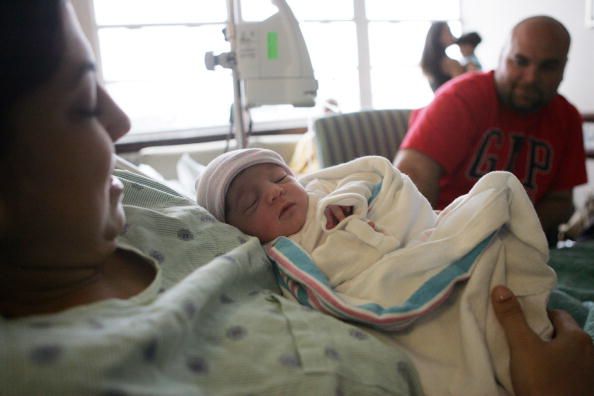 Fertility rates have dropped significantly in the U.S. over the past decade and first-time mothers are much older, according to a new report from the Centers for Disease Control and Prevention.
The CDC's data published on Wednesday also shows that differences between fertility rates in metropolitan and rural communities increased between 2007 and 2017. In rural areas, fertility rates dropped by 12 percent, while rates in small to medium-sized metropolitan areas dropped 12 percent and 18 percent in larger cities, according to the CDC.
The mean age of first-time mothers rose by 1.3 years in rural areas and 1.8 years in large cities, with findings that show that rural areas tend to have higher fertility rates and mothers who are younger, the CDC reported. The mean age for first-time mothers in rural counties was 24.5 years old in 2017 and 27.7 in large cities, according to the CDC data.
The CDC also found that fertility rates have been dropping for race and ethnic groups. Fertility rates among Hispanic women have had the largest decline, with 26 percent in rural areas and 30 percent in cities from 2007 to 2017, according to the CDC data. There were higher fertility rates among non-Hispanic white and Hispanic women in 2007 and 2017 in rural areas compared to small or medium metro and large metro counties, according to the CDC.
"The differences in total fertility rates between rural and metro areas are consistent with previous research describing differences in childbearing behaviors," the study authors wrote.
The data shows that black women saw the greatest increase in their age at first birth, with an increase of 1.7 years in rural areas and 2.4 years in large metro areas between 2007 to 2017. The latest spike in fertility rates in the U.S. happened in 2007 and the rates have been dropping across geographic areas and among all races since then, according to the report.
The report did not specify reasons for drops in fertility rates, but has previously noted practices that may result in lowered fertility. In August, the CDC released a report urging the public to not wash or reuse condoms.
"We say it because people do it: Don't wash or reuse #condoms! Use a fresh one for each #sex act.," the health agency previously tweeted.
Casey Copen, a statistician at the U.S. Centers for Disease Control and Prevention's National Center for Health Statistics and report author, said in a previous statement that the re-use of condoms can cause STDs, which can lead to long-term consequences like infertility.
"STDs can lead to long-term consequences, such as infertility," she said. "Condoms, when used consistently and correctly, reduce the risk of HIV and STDs."