The Centers for Disease Control and Prevention (CDC) added 16 more countries to its list of places Americans should not travel because of a very high COVID-19 risk, including popular destinations such as Greece and Ireland.
Some of the countries deemed safe by the CDC won't permit entry to American travelers, though, which may leave many wondering where they can safely visit.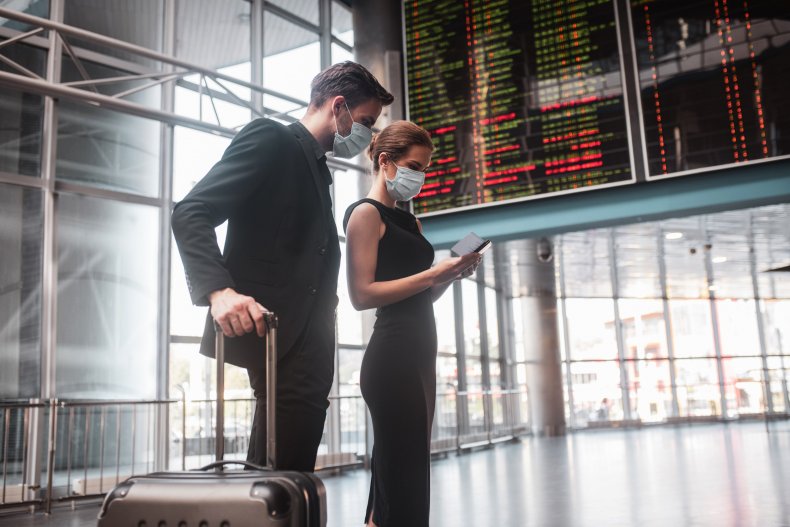 The 16 countries the CDC added to its highest warning Level 4—or "very high" risk due to COVID-19—are nations that have more than 500 COVID cases per 100,000 residents in the last 28 days.
Americans are being urged to avoid traveling to these countries. If traveling to these destinations is essential, Americans should at least be fully vaccinated, the CDC said.
Along with Greece and Ireland, the other countries the CDC are warning Americans about visiting are Andorra, Curaçao, Gibraltar, Guadeloupe, Iran, Isle of Man, Kazakhstan, Lesotho, Libya, Malta, Martinique, Saint Barthelemy, Saint Martin and the U.S. Virgin Islands.
There are now about 90 countries on the CDC's travel advisory list with Level 4 travel warnings. Included on that list are the United Kingdom, Puerto Rico, Portugal and Spain.
What may make choosing a vacation designation abroad more difficult is that many of the countries the CDC says Americans can travel to safely are places that won't permit entry to U.S. citizens, including Australia, New Zealand and some African countries.
China, meanwhile, allows travelers (including Americans) to visit, though with one condition: They need to have received a China-made COVID-19 vaccine, which currently is unavailable in the U.S.
There are countries Americans can travel to with less restrictions, but they should plan on having proof of being fully vaccinated and/or a recent negative COVID-19 test. Bermuda, Brazil and Poland are among the foreign nations that allow U.S. citizens to visit at this time.
The U.S. Department of State has a detailed list of the restrictions each country has in place, which can be found on its website here, but travelers are advised to check for the most recent information with the country's embassy before booking trips.
The U.S. also won't allow visitors coming into the country from many countries, including from many European nations. Some countries had been removed from the prohibited list in June, though more have been added back as COVID cases continue surging worldwide.
Currently, all air passengers coming to the U.S., including U.S. citizens and fully vaccinated people, must provide proof of a negative COVID-19 test result taken no more than three days before travel or have documentation of recovery from COVID-19 in the past three months before they can board a flight to the United States.
About the writer
Jon Jackson is an Associate Editor at Newsweek based in New York. His focus is on reporting on the Ukraine and Russia war. Jon previously worked at The Week, the River Journal, Den of Geek and Maxim. He graduated Summa Cum Laude with honors in journalism and mass communication from New York University. Languages: English.