Cecil the Lion Death Investigated by U.S. Fish and Wildlife Service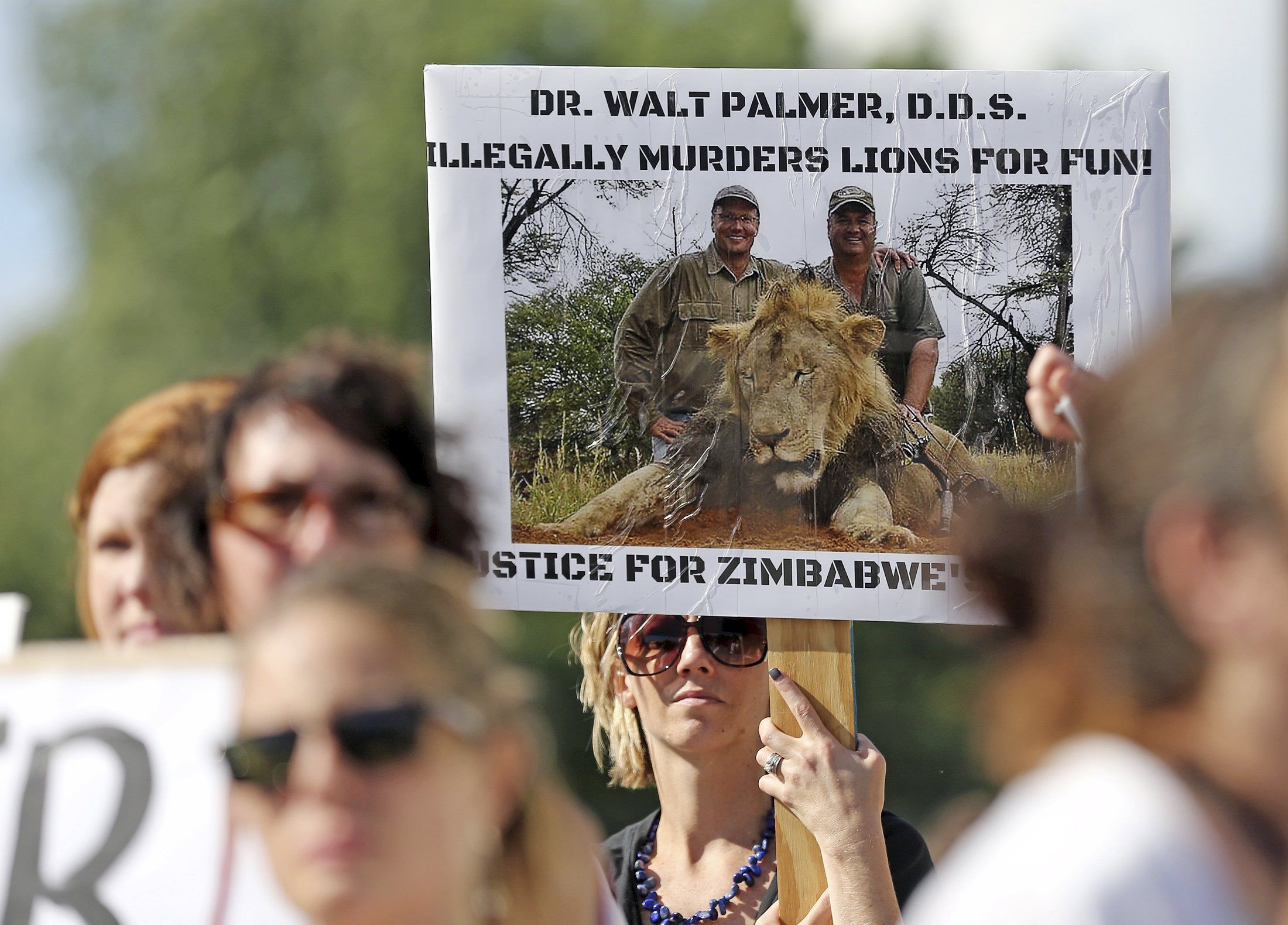 The U.S. Fish and Wildlife Service has launched an investigation into the death of Cecil the lion, a beloved big cat killed by an American dentist earlier this month after being lured away from a Zimbabwean national park and onto a private farm.
"The U.S. Fish and Wildlife Service is investigating the circumstances surrounding the killing of Cecil the lion," Laury Parramore, a spokeswoman for the agency, said in a statement to Newsweek on Thursday.
The agency has made "multiple attempts" to contact Dr. Walter J. Palmer, the dentist who killed Cecil, but has so far been unsuccessful. "We ask that Dr. Palmer or his representative contact us immediately," the statement reads.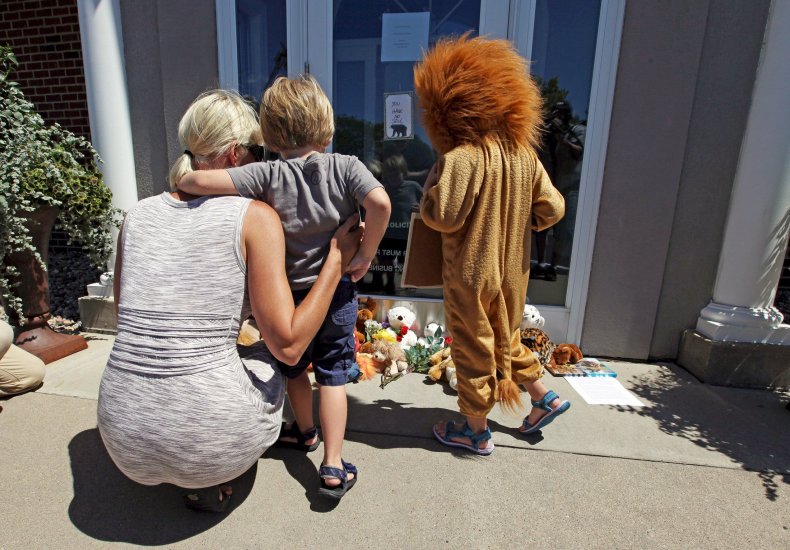 Palmer was revealed as the killer of Cecil by Britain's Daily Telegraph newspaper on Tuesday. A popular tourist attraction and well-known animal at Zimbabwe's Hwange National Park, Cecil was tracked as part of a long-term study on lions by Oxford University's Wildlife Conservation Unit (WildCRU). Later that day, Palmer issued a statement in which he expressed "regret" over the killing and said he believed it was legal.
"I had no idea that the lion I took was a known, local favorite, was collared and part of a study until the end of the hunt," Palmer said in his statement. "I relied on the expertise of my local professional guides to ensure a legal hunt."
On Wednesday, two men appeared in court in Hwange, northwestern Zimbabwe, facing charges related to Cecil's death, and were released on bail. Theo Bronkhorst, a professional hunter who allegedly helped Palmer kill Cecil, pleaded not guilty to a "failing to prevent an unlawful hunt" and is due to appear in court again on August 5, the BBC reports. Honest Ndlovu, the owner of the farm where Cecil was killed, will also appear at a later date.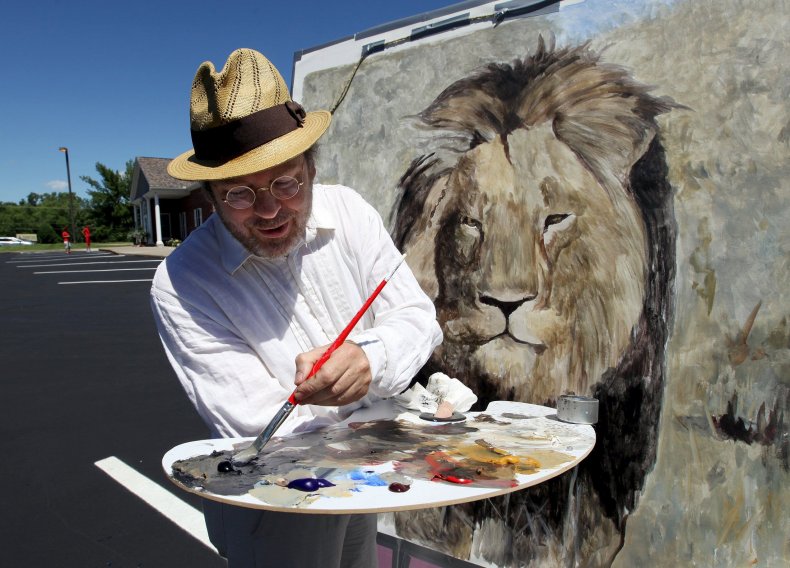 Earlier on Thursday the U.S. Fish and Wildlife Service said it was "deeply concerned" about the death of Cecil and was gathering information. They also said they would "assist Zimbabwe officials in whatever manner requested."
Cecil was shot dead with a crossbow on July 1. The news of his killing, while slow to emerge, has sparked an international outcry. On Wednesday night, dozens of people gathered outside River Bluff Dental, Palmer's Bloomington, Minnesota, dental practice, to protest Cecil's death and demand that Palmer be extradited to Zimbabwe to stand trial. In addition to many stuffed animals left outside his practice, signs were posted that read "Rot in Hell" and "Walter Palmer—The Butcher—of Bloomington."
Authorities in the U.S. and Zimbabwe have not yet said whether Palmer will be extradited.
Professor David Macdonald, head of WildCRU, told Newsweek that while his team is deeply saddened by Cecil's death, he hopes the global outcry can morph into something positive. "If that enthusiasm and attention can be converted into a conservation effort, then that would be a wonderful consolation, a wonderful memorial to the unfortunate death of this one animal," Macdonald said.