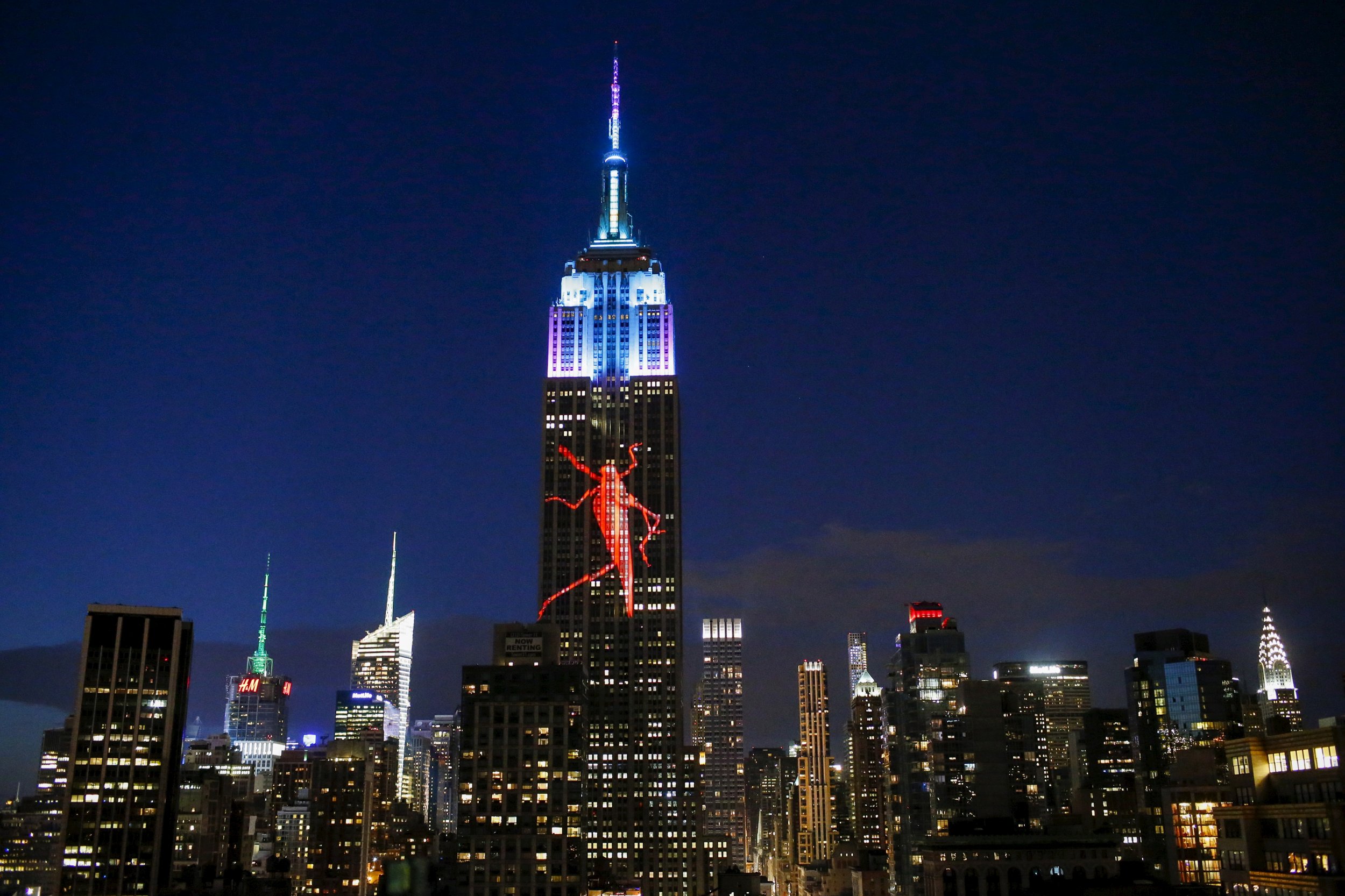 Sky-gazers roaming around New York City may have noticed some unusual visitors at the Empire State Building on Saturday night: huge projections of manta rays, tigers, snow leopards, bears and even the recently fallen Cecil, the lion slayed by an American dentist, on the skyscraper's southern facade.
Created by the artists Travis Threlkel and Louie Psihoyos, the eight-minute long video series "Projecting Change on the Empire State Building" is the first to be beamed onto one of the United States's most distinctive architectural landmarks.
Previously, Psihoyos directed The Cove, a harrowing 2009 documentary about dolphin hunting, and founded the Oceanic Preservation Society. Back in 2011, the tip of the Empire State building was illuminated in scarlet red, in remembrance of slaughtered dolphins, reports AFP.
The riveting display—which caused hundreds of people to stop in the street—is linked to the forthcoming release of the Discovery Channel documentary Racing Extinction, out in December.
The cost of the spectacle was more than $1 million, according to The New York Times, and it was carried out by 40 projectors positioned on a neighboring building's roof. The images were projected with the idea that they'd start conversations about endangered species, and about mass extinction.