Cecil the Lion's Research Team Looks for Hope in Death of Beloved Predator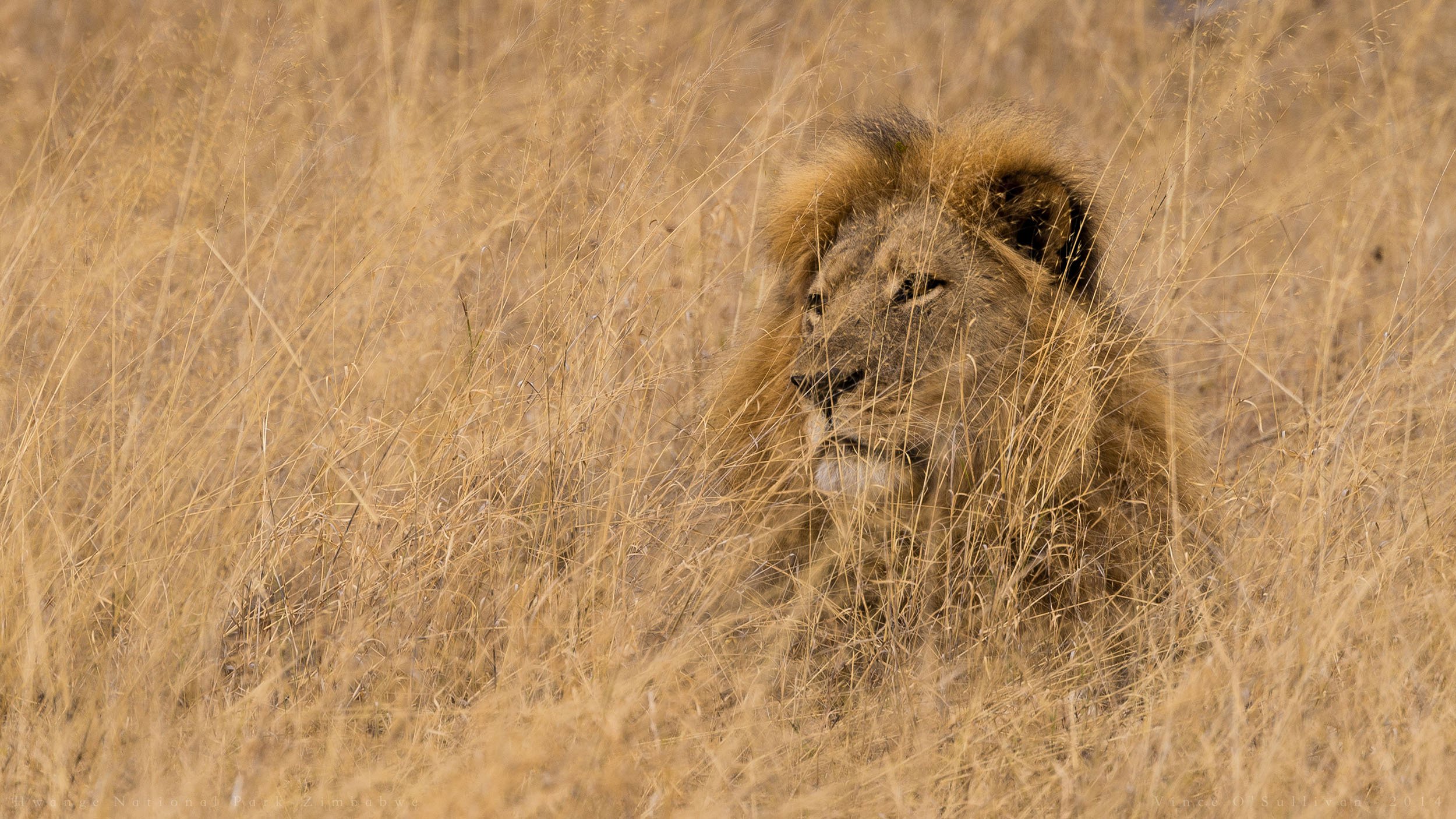 Professor David Macdonald was deeply saddened by the news that Cecil, a well-known and revered lion living in Zimbabwe whom he had been tracking since 2008, was killed by a private hunter earlier this month.
But Macdonald, the head of the Oxford University research program that monitored the daily movements of Cecil and dozens of other lions, said he hopes the death inspires the public to take an interest in lion conservation and to help protect the dwindling number of beasts struggling to escape the snare of trophy hunters.
Macdonald is the founding director of the Wildlife Conservation Research Unit (WildCRU) at Oxford University, a program that has tracked more than 200 lions—including Cecil in Zimbabwe's Hwange National Park—for the past 20 years. WildCRU has followed the births, partnerships and deaths of more than 500 lions.
Cecil's death, while a blow to lion conservation and research, "has revealed the importance, worldwide, that millions, possibly billions, of people attach to lion conservation" Macdonald says, adding that his team had received a "deluge of emails" from the public since the news broke.
"If that enthusiasm and attention can be converted into a conservation effort then that would be a wonderful consolation, a wonderful memorial to the unfortunate death of this one animal," Macdonald says.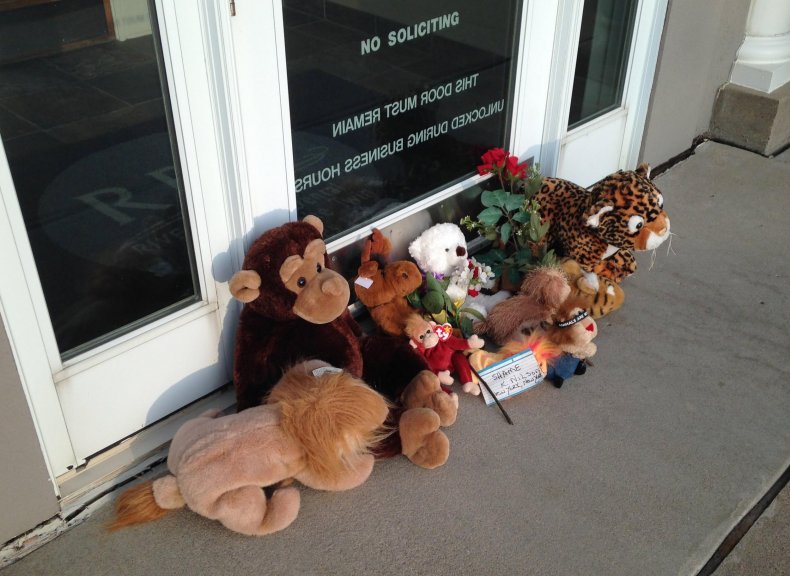 With his distinctive black mane and impressive stature, 13-year-old Cecil was a popular tourist attraction at the unfenced 3.6 million-square-acre Hwange National Park. He was reportedly shot and killed with a crossbow on July 1 by Minnesota dentist Walter J. Palmer, who was first identified in Britain's Daily Telegraph newspaper on Tuesday. Palmer reportedly paid wildlife guides $55,000 to lure the lion to a nearby farm. Theo Bronchorst, a professional hunter, and Honest Trymore Ndlovu, the owner of the farm where Cecil was tracked and killed, both appeared in a Zimbabwe court on Wednesday, where they face charges of poaching.
Cecil was head of a pride of lions that includes 12 cubs and his death "is quite likely to have cascading and magnifying effects" on the park's lions, Macdonald says. Male lions often form brotherhoods, or coalitions, to monopolize and defend a pride of lionesses, he adds. When a male dies, the consequences can be far-reaching; once the coalition is weakened by the death of the male, it's likely another lion brotherhood will overthrow and kill them. Male cubs will likely be killed by the incoming coalition of male lions to prevent the new generation from becoming a threat as they grow up.
Cecil was first fitted with a tracking collar by the WildCRU team as part of a long-term study in 2008. Since then, Macdonald and his team have received hourly updates on his movements, and Macdonald remembers watching Cecil with Dr. Andrew Loveridge, an Oxford colleague, a few months ago.
The pair were "enthralled and delighted by his magnificence and beauty as he moved towards the edge of the national park…onto one of the surrounding hunting concessions," Macdonald says. "We held our breath as we hoped he would turn back into the park and away from danger that lay outside. On that occasion, he did and we were, as humans committed to conservation, deeply relieved to see that."
Macdonald says lions are frequently killed by hunters and locals, illegally or legally, when they leave national parks, but that Cecil "became iconic to tourists in the park because of his magnificence."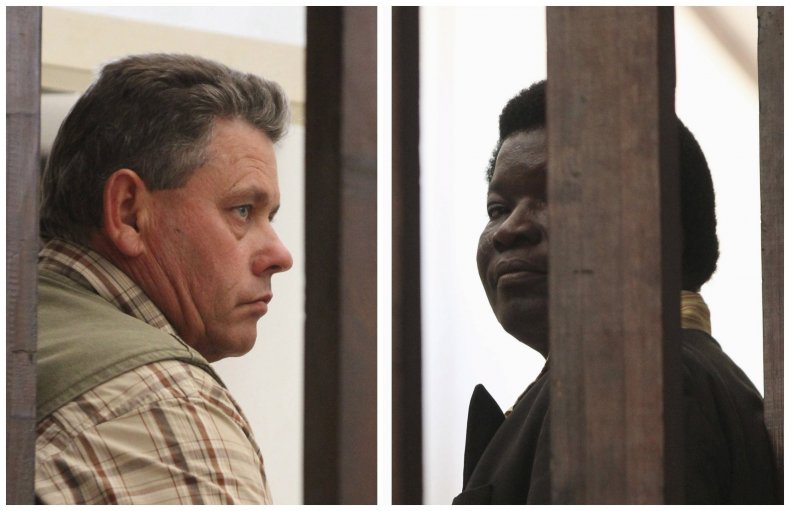 Cecil's death has already sparked an international outcry, with many calling for an end to hunting in the area and for Palmer—now back in Minnesota—to be extradited to Zimbabwe to stand trial. A petition started by "Ruth McD" calling on Zimbabwe to end hunting permits for endangered animals has received nearly 400,000 signatures. LionAid, a U.K.-based nonprofit that supports lion conservation, has called on the American Dental Association to dismiss Palmer.
#CecilTheLion has been trending on Twitter for two days and a protest outside Palmer's dental practice is planned for Wednesday evening. By Tuesday night, Cecil's death had even reached the corners of America's living rooms, with late-night television host Jimmy Kimmel choking up when talking about the incident on his show.
In a statement released Wednesday, Palmer said he had been assured that his trip was "legal and properly handed.… I hired several professional guides, and they secured all proper permits," he said, "I had no idea that the lion I took was a known, local favorite, was collared and part of a study until the end of the hunt. I relied on the expertise of my local professional guides to ensure a legal hunt." Palmer added that he "deeply [regrets] that my pursuit of an activity I love and practice responsibly and legally resulted in the taking of this lion."
The Yelp page of River Bluff Dental—Palmer's Bloomington, Minnesota, dental practice—has also been bombarded with negative comments, some of them wishing him harm. A number of locals left stuffed animals outside the office, which has been closed since Tuesday and will remain shut for the foreseeable future, as a form of memorial and in protest, the Minneapolis Star Tribune reports.
Macdonald says the response, which he attributes to "chance, the Internet and social media," has left him "slightly puzzled and gratified.… Many people have been asking me whether any good can come of this. Good can come of it because we can seek to understand it and study it further and learn from it," he says.
Lions throughout Africa continue to face threats that include excessive trophy hunting; conflict with local farmers over stock losses from cattle, sheep and goats; loss of habitat; and the risk of traffic and railway collisions. WildCRU estimates there are fewer than 30,000 lions left in Africa, and those numbers are falling. Macdonald says many of the lions tracked by the program that left Hwange National Park have been shot and killed. "The backdrop to this story is that there is a crisis" for lions throughout much of Africa, he says.
The hunt that ended in Cecil's death was not Palmer's first. A 2009 story from The New York Times detailed his bow-and-arrow killing of an elk in California. In 2006, Palmer received a year's probation and a $3,000 fine after he pleaded guilty to illegally killing a black bear in Wisconsin.