Cecil Rhodes Statue Will Not Fall, Says Oxford University's Oriel College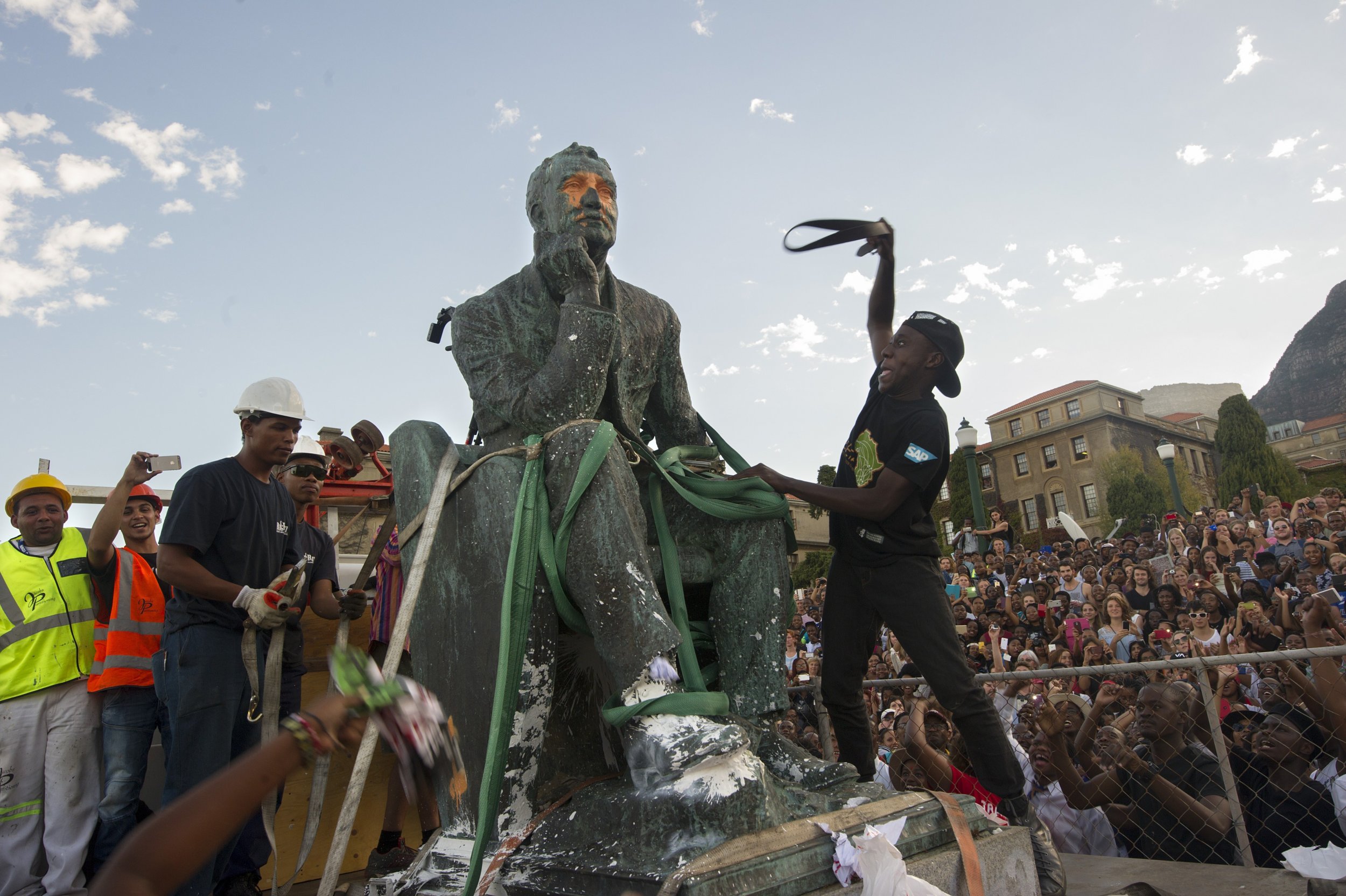 Oxford University's Oriel College has said that it won't remove a statue of the British colonialist Cecil Rhodes, despite student protests for it to do so. Campaigners have said that Rhodes—for whom Rhodesia (now Zimbabwe) was named—represents white supremacy and imperialism. The college, which began a consultation into keeping the statue last month, said the majority of people surveyed wanted the statue to say.
Oriel added that the statue served as reminder of history's complexity and the legacy of colonialism, the BBC reports. But, in contradiction to its decision, the Oxford Union debating society voted earlier this month by 245 votes to 212 that the statue should be removed. The college has added that it will now provide clear historical context as to why the statue is there.
The campaign, Rhodes Must Fall, began in South Africa where a statue of the 19th century businessman and politician was removed at the University of Cape Town. Protests then spread across the country with students calling for the decolonization of education, the Guardian reports. Students at Oxford then took up the campaign saying that Rhodes' white supremacist views were against the university's culture of inclusivity.
The Daily Telegraph has reported that the real reason Oriel kept the statue was not as a historical reminder, but because wealthy donors threatened to withdraw gifts to the value of over $143.60 million if it was removed. According to a leaked report, seen by the newspaper, alumni angered by the "shame and embarrassment" brought to Oriel had already written it out of their wills, costing the college $2.15 million.
Rhodes was a member of Oriel College in the 1870s and left money to the institution when he died in 1902. During his time in Africa, he seized land, ordered the deaths of thousands of black Africans and sent many to work in appalling conditions in diamond mines.