Cecily Strong Isn't Afraid to Roast Obama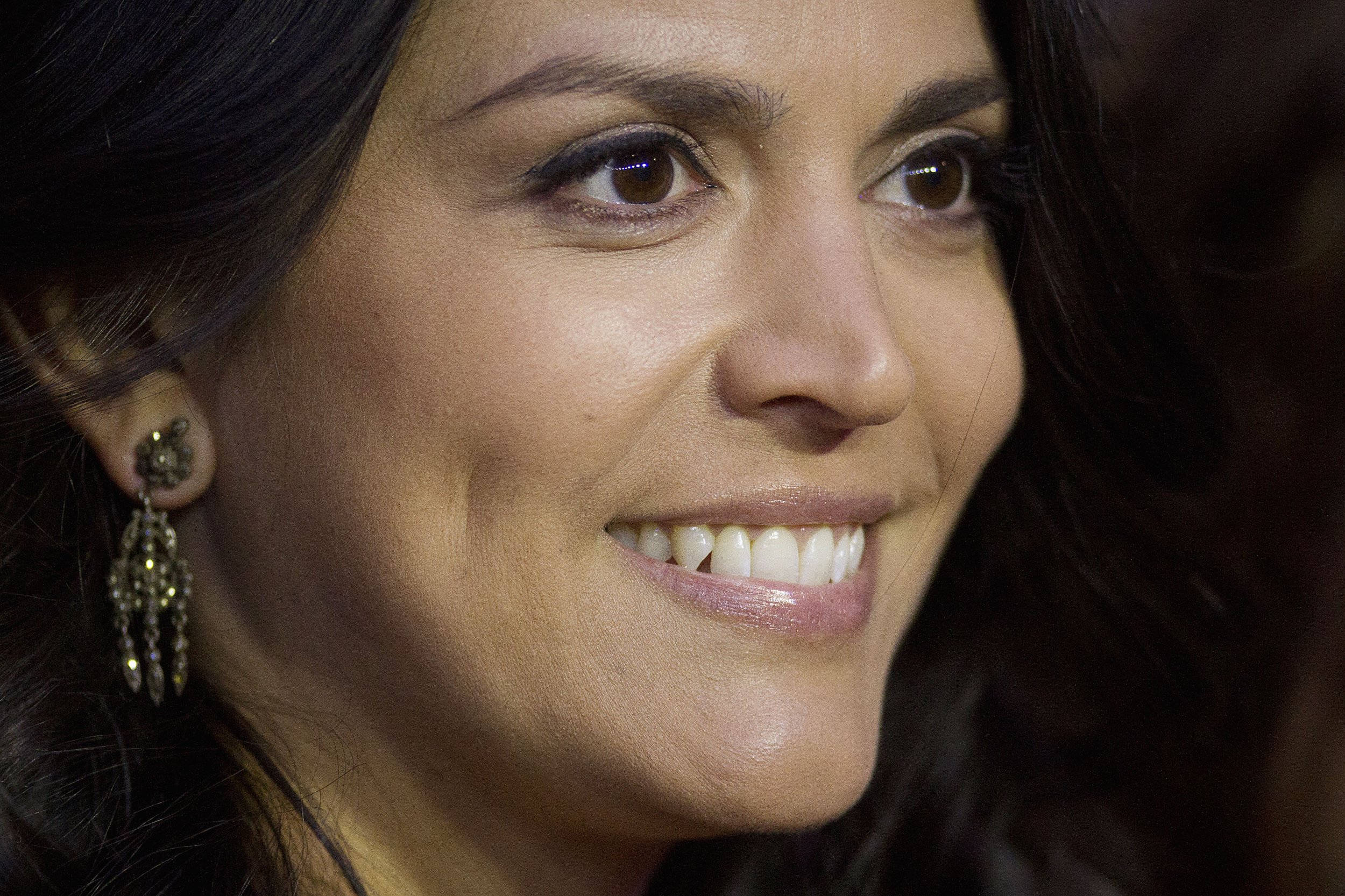 Even Cecily Strong was shocked to learn that she'll be hosting this year's annual White House Correspondents' Association (WHCA) dinner on Saturday. The SNL comedian first heard the news from her dad, and she didn't believe him. She thought he was the one who had been invited. "Uh, great, Dad ... have fun?" she said to EW, sarcastically. "Yeah, I get it, Dad—you're cool. You've still got it, Bill."
Papa Bill was once the Associated Press bureau chief of the Illinois statehouse. The head of the WHCA had sent him an email asking how to get in touch with his daughter. Cecily assumed her father was joking: He's kind of a goof.
Roasting the president onstage in front of an open fire of reporters and politicians is widely considered one of the toughest gigs in comedy. Last year's WHCA dinner host Joel McHale said to The New York Times, "the relief afterwards was measurable on a Geiger counter." But Strong should be up to the challenge: Her press roots run deep, and the characters she's known for on SNL spout absurdist parodies of political rhetoric. Growing up around blowhards may account for the Chicago native's mastery of incessant bloviating.
Her most blogged-about bloviator on Weekend Update is The Girl You Wish You Hadn't Started a Conversation With at a Party. Girl You Wish jabbers passionately and endlessly, managing to score zero points about anything. "Society's angry and sometimes it's not angry enough," the character told Seth Myers in a 2012 sketch. "Open your eyes, people: War, hunger, diseases—it's like, pick one." In 2013, she asked, "Why don't you buy knowledge, Seth? Trick question: It's free." The line was worthy of Dubya.
Strong is particularly deft at parodying popular media investigations. One bit that went viral was a Christmas Serial parody in which the deadpan host of hit podcast Serial, Sarah Koenig, took a hard look at Kris Kringle, a mysterious elf who "just leaves things" in people's homes. She also does spot-on impressions of MSNBC's Rachel Maddow, Fox News correspondent Megyn Kelly and Lydia Callis, the one-time sign-language interpreter of former New York Mayor Michael Bloomberg.
She's equally adept at nailing the one-note female characters who populate movies and TV: a bland contestant on The Bachelor, the nasally teen host of Girlfriends Talk Show. In a voice empty of affect, her One Dimensional Female Character From a Male-Driven Comedy announced: "I'm Heather, from work. You probably haven't noticed me because I wear glasses. But later, I might take them off and you might notice me."
Strong has shown she can deliver a solid political punch—a necessity at tomorrow's White House bash. One memorable SNL riff: "President Obama this weekend signed a series of new executive orders intended to strengthen equal pay laws for women. Those who support the measure say it's a step forward for women in the workplace, while those who oppose it can be seen Sunday nights on AMC." The allusion, of course, was to the "outdated" sexism on AMC's Mad Men.
Strong is the fourth female comedian to headline the Correspondents' dinner, otherwise known as the "nerd prom." The previous prom queens were Paula Poundstone in 1992, Elayne Boosler ('93) and Wanda Sykes ('09). The event started in 1921, but women weren't allowed to attend until 1962. This, despite the fact that, for decades, female correspondents had been paying dues as members of the WHCA.
The first dinner involved 50 white male reporters and White House aides, a piano, some witty songs and "such fun as the Prohibition Era afforded," according to one attendee. President Warren G. Harding didn't show. Since then it's evolved into a media spectacle of "celebrity." In 1983, comedian Mark Russell performed a one-act show, starting the tradition of comedian hosts. Four years later Baltimore Sun reporter Mike Kelly brought Iran-Contra celebrity Fawn Hall, the gala's first tabloid-friendly figure.
In 2012, Lindsay Lohan was a guest. Reporters crowded around her table "pointing and staring and analyzing from just a few feet away, like with a zoo animal," according to the Washington Post. Perhaps Strong will mock this dynamic.
Her biggest challenge will be POTUS himself: "Obama's really, really funny," she has said. "That's another reason not to do it: You have to follow the funniest president. He's got great timing."
In a sense, Strong's father got her into this mess, so will he help her? "He sent me one joke," she said. "It's a thing he would post on Facebook and all his friends would be like, 'That's great, Bill! LOL!'" If Strong bombs, she can always claim she was playing The Girl Who Only Hosted White House Dinner Because Her Dad Made Her.
Correction: This article originally did not attribute the Joel McHale quote to The New York Times or link another quote to Bloomberg.