Truck Drivers Stranded While Making Deliveries As Trucking Firm Files for Bankruptcy
Drivers for an Indianapolis-based trucking company were left stranded on their Monday after the company filed for Chapter 11 bankruptcy protection and ceased all operations.
The drivers were stranded mid-delivery without fuel cards or direction on where or how to return their rigs from the company, Celadon, the Indianapolis Star reported. The shutdown left employees with questions about pay and benefits during the holiday season.
Stephanie Floyd, a truck driver's wife, also said her family had found out about the bankruptcy from different driving companies, not Celadon. "It's heartbreaking, trying to find another job on the drop of a dime, hoping to find something in time so we don't miss a paycheck for bills and still be able to afford to buy our children stuff for Christmas," she said.
"I'm not sure what's going to happen or if I'll get to be home if I'm able to find another job quickly," Andrea Smith, a driver who has been with the company for about a year, told The Guardian.
She also told the news organization that she hasn't heard from the trucking firm since the announcement.
Scott Riley, who had driven with Celadon about four months, told The Guardian that he's not sure if he has enough of his diabetes medication to get through the next 90 days. He also said he wasn't sure if he would receive the $1,000paycheck he is owed by the company on payday Friday.
Another driver turned in his truck, but added that many other employees were waiting to receive bus tickets at the facility, The Guardian reported.
In a statement Monday, Celadon CEO Paul Svindland said that the shutdown will affect nearly 4,000 employees.
"I would like to thank our dedicated administrative employees and drivers whose efforts should not be seen as a reflection of this Chapter 11 filing. They have sacrificed so much of their time and effort for Celadon, and for that, the Company is eternally grateful," he said in the statement.
Last week, Celadon's former COO and CFO were both indicted on fraud charges, which cost shareholders more than $60 million, the Indianapolis Star reported. The two covered up the losses by inflating invoices on truck sales, failing to disclose that vehicles had been sold to a dealer with an agreement that the dealer would be paid back in the next quarter, and lying to auditors.
"Celadon has faced significant costs associated with a multi-year investigation into the actions of former management, including the restatement of financial statements," Svindland said.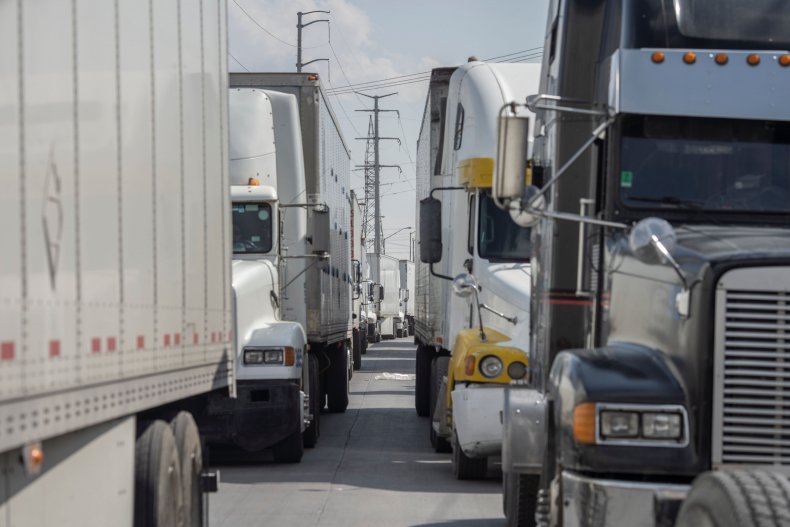 Svindland noted the trial's significance in the decision to file for bankruptcy in his statement.
"When combined with the enormous challenges in the industry, and our significant debt obligations, Celadon was unable to address our significant liquidity constraints through asset sales or other restructuring strategies," Svindland stated.
Celadon representatives said that the shutdown does not include Taylor Express, one of their affiliated companies.