Celebrate Agatha Christie's Birthday with the Story of Her Greatest Mystery — Her Own Disappearance
Agatha Christie, the world's bestselling author of all time, was known for her suspenseful mystery novels. Born on this day in 1890, she was also known for her greatest real-life whodunit — her own disappearance. This curiosity has haunted fans for over 90 years, and may have been a greater trademark of hers than either Hercules Poirot or Miss Marple.
What is believed to have sparked the incident was the author's first husband, Archibald Christie, asking for a divorce in August 1926. He had an affair with a woman named Nancy Neele, leaving his marriage to Agatha in tatters.
Months later, on the evening of December 3, Christie left her home in Surrey. BBC reported that Christie's car was found "hanging precariously over the edge of a chalk cliff later the same day." There were clothes and an expired license found in the car. This shocking discovery ignited a search for the famous writer.
Christie's disappearance quickly became a news story, as readers were hungry for details. Even crime writers Sir Arthur Conan Doyle, creator of Sherlock Holmes, and Dorothy L Sayers, author of the Lord Peter Wimsey series, were fascinated by the mystery.
It was also featured on the front page of The New York Times. Over 1,000 police constables, civilians searched for Christie. For the first time ever, airplanes also became part of the search, whose defining question read like a Christie novel's plot.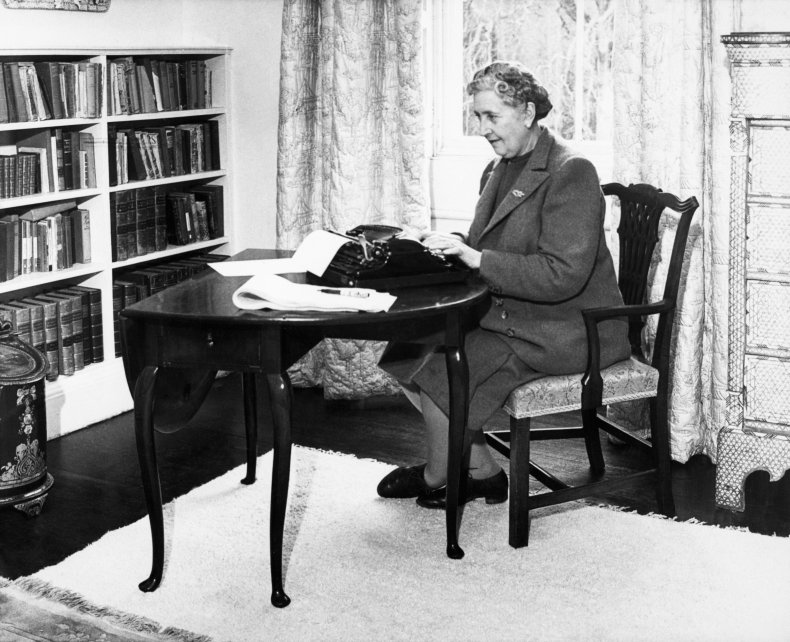 Christie was found ten days later, on December 14. She was safe and well, staying at the Swan Hydropathic Hotel in Harrogate, a fashionable spa town in Yorkshire. She registered as Mrs. Teresa Neele, which was the surname of Archie's lover, from the day of her disappearance. She noted that she was in from Cape Town, South Africa, as per the hotel's registry.
The New York Times reported that she did not remember who she was. "She has suffered the most complete loss of memory, and I do not think she knows who she is," Archie said in a statement to the publication.
NYT also noted that while staying at the hotel, she acted just like all other guests, and even sang songs on several evenings.
In 1928, she and Archie got divorced, and the author eventually married archaeologist Sir Max Mallowan.
So, what exactly happened to Christie? Why did she vanish?
Jared Cade, author of, Agatha Christie and the Missing Eleven Days, posited that Christie planned the event in order to humiliate Archie, but was not expecting the publicity to follow. Christie biographer Laura Thompson, however, thought that the decorated writer had a nervous breakdown. Although she was aware of what she was doing, her emotions were beyond her control, Thompson speculated.
Many wondered if this was a publicity stunt for an upcoming novel, connecting it to her creation of the iconic Miss Marple in 1930. Others speculated that she could have been framing her husband for murder, especially in the wake of his affair. Her memory loss could have been attributed to the car crash by the cliff, or a great ruse.
Strangely enough, Christie's autobiography, Agatha Christie: An Autobiography, makes no mention of her disappearance. Whatever happened between the days of December 3 and 14 remain her greatest mystery, and Christie took those secrets to her grave.