Hotels that are Sustainable and Breathtaking
These hotels are protecting the environment and reducing plastic.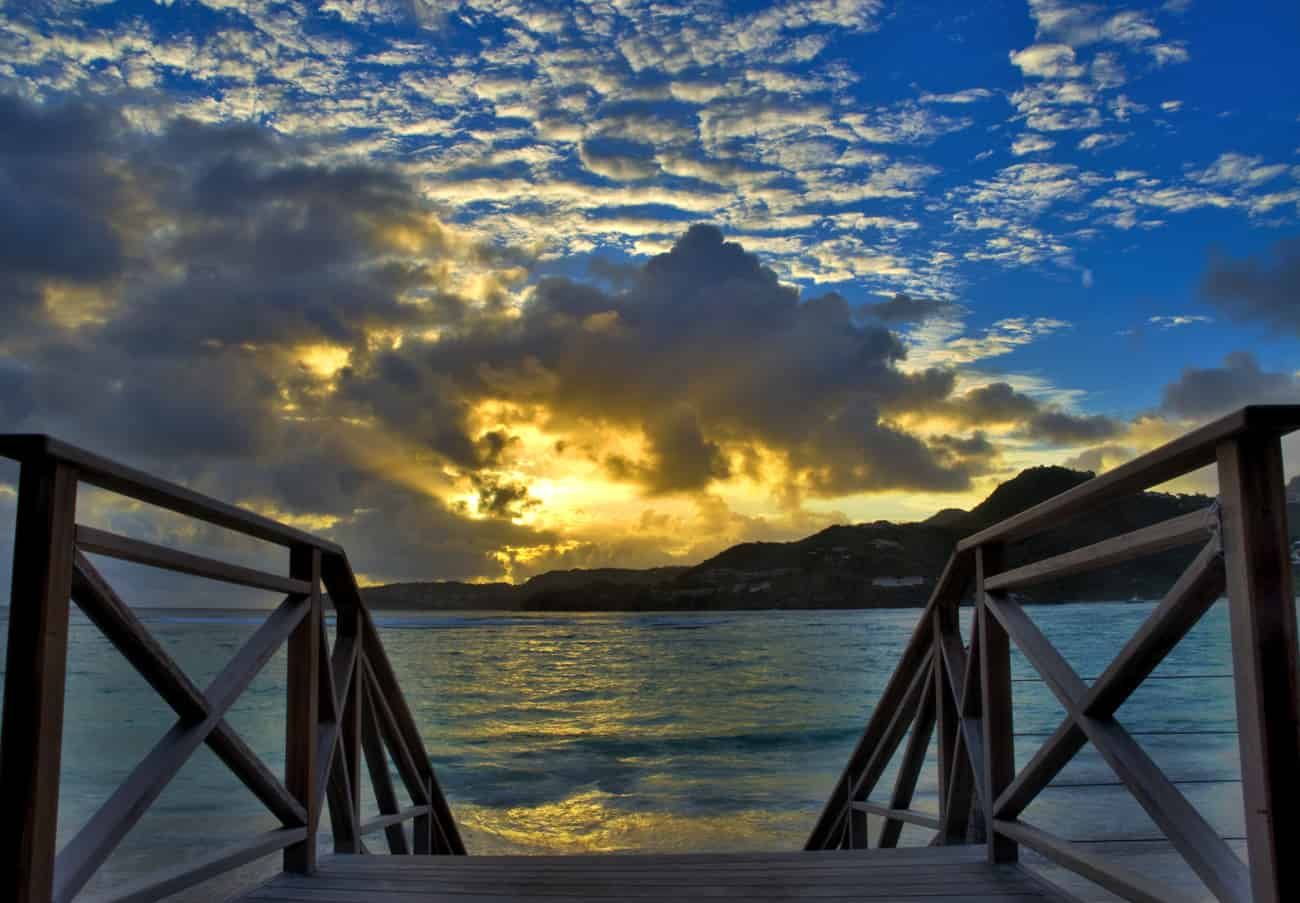 Each year at the end of April, 193 countries celebrate Earth Day. It is an opportunity to appreciate the earth and reflect on ways to contribute to sustainability. One of the best ways to appreciate the Earth is to see it in all its facets, through travel. Unfortunately, unsustainable travel can have harsh effects on local ecosystems and the world at large. To celebrate Earth Day, check out these hotels and resorts that minimizing their footprint by reducing plastic use, restoring coral reefs, combatting deforestation and even promoting vegan and vegetarian options.
Cutting down on plastic
Plastic pollution has been a major topic over the past few years, and for good reason. Plastic is extremely slow to degrade and has created huge problems for our oceans, lakes, rivers, and beaches.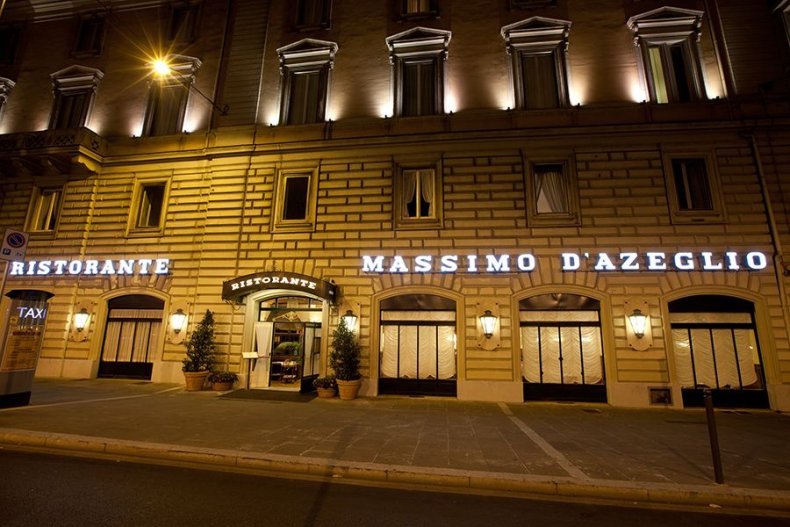 One of Italy's most renowned family-owned hospitality groups, Bettoja Hotels Collection will remove of all plastic bottles beginning on Earth Day 2019. Spanning five generations, there are 495 rooms among the three hotels, and the Bettoja family has renewed their commitment to their guests and the hospitality industry by beginning a 20 million-Euro renovation that began in the summer of 2018 across all hotels. This sustainability initiative marks the first achievement in the brand's commitment to the environment. In celebration of Earth Day, Bettoja Hotels Collection will eliminate all plastic bottles in the mini-bars and the restaurants located in their 3 hotels in Rome: Hotel Mediterraneo, Hotel Massimo D'Azeglio and Hotel Atlantico. This year, Bettoja Hotels Collection invites its guests to honor this commitment to the environment and will turn off the lights for one minute in the halls of all three hotels at 18:00 PM on April 22nd. In addition, Ristorante Massimo D'Azeglio will dine by candlelight and soft lights on Earth Day.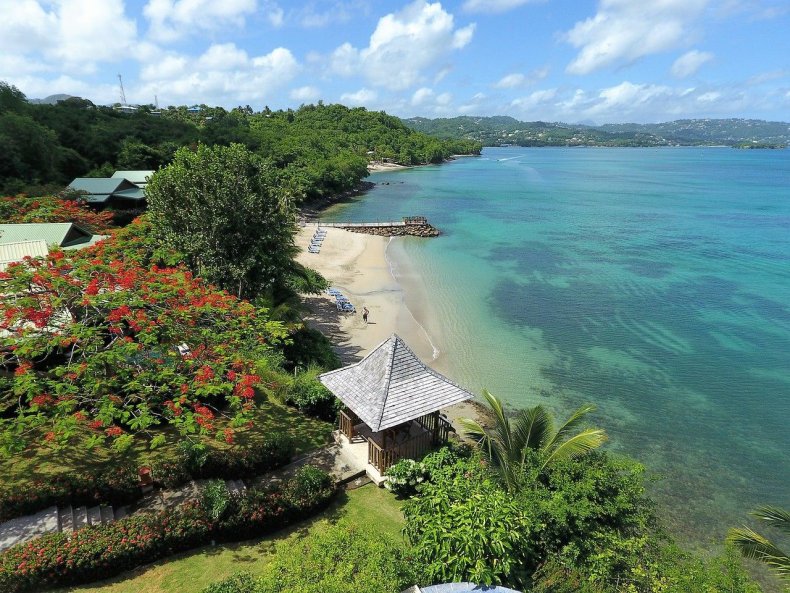 A popular all-inclusive, adults-only boutique hotel in Saint Lucia, Calabash Cove Resort and Spa is a Caribbean gem offering seclusion, beauty and mesmerizing views at every turn. Along with being completely plastic-free, here are some other notable green features the intimate 26-room property offers: solar power to heat water, energy saving LEDs in all light fixtures, operate own on-site water treatment plant and recycle the water for irrigation, timers for all pool pumps, collect rainwater, no disposable food containers or disposable cups and glasses, lunch boxes made from recycled material, straws made from degradable paper, no disposable plastics like cutlery or plates, all produce sourced from local farmers whenever possible, collect used kitchen oil and send to a commercial laundry and Saint Lucia Distillers on island - it is used as fuel to heat laundry water or fire a distillation still, extremely seldom fog grounds for mosquitos to allow birdlife to flourish, grass cuttings are mulched back into the ground, kitchen waste is collected and given to a pig farmer and more.
Jaya House Riverpark gives back to Siem Reap, Cambodia with the Refill not Landfill initiative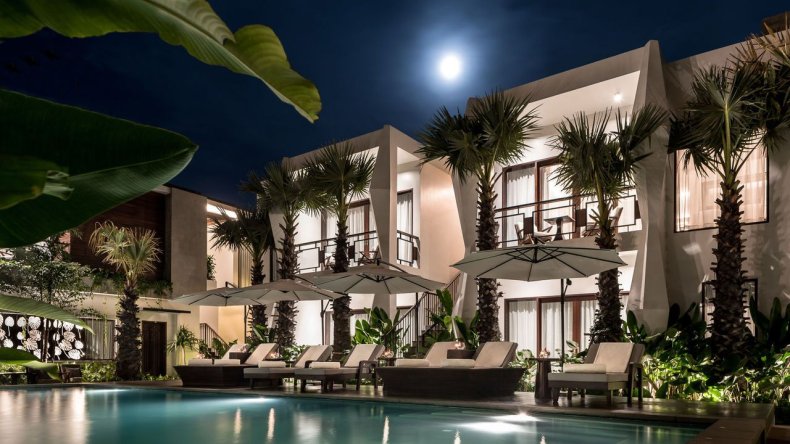 Located near the tourist destination of Angkor Wat, Jaya House Riverpark is not only a relaxing place to stay, but an ideal location to discover the beauty of Siem Reap. Visitors are flocking to the stunning Cambodian destinations, but tourists use a staggering number of single-use plastic bottles when traveling. The owner of Jaya House, Christian de Boer, is trying to remedy that. Tourists are given reusable water bottles upon arrival, and refill stations have been set up throughout the city so tourists can refill their bottles on the go. For those not staying at Jaya House, there are a few places in the city where the reusable bottles can be purchased. The hotel also participates in a tree replanting program and promotes local artisans.
Protecting the Coral Reefs
Coral reefs are found in more than 100 countries across the globe, covering close to 110,000 square miles worldwide. 25% of coral reefs worldwide are already considered damaged beyond repair, and close to 65% of coral reefs are under serious threat.
Les Ilets de la Plage involved in coral regeneration in St Jean Bay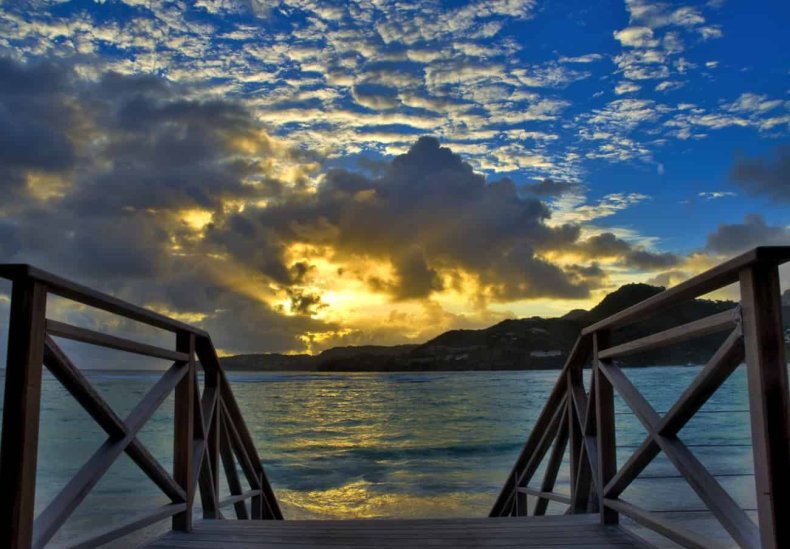 The owners of the understated boutique 12 villa resort, Les Ilets de la Plage in Saint Barths, are involved with Reef of Life, a grassroots organization designed to regenerate coral reefs in St Jean Bay. Reef of Life has set up coral nurseries in the bay of St Jean using the Biorock technology. Their mission is to develop projects on corals and the preservation of eroding reefs. Reef of Life assumes a scientific orientation and it is in this context that Dr. Thomas Goreau, inventor of the Biorock process was invited to ask the first plate Biorock in October 2014. The aim is to revive the declining coral reefs by developing original and innovative approaches. Guests staying at Les Ilets de la Plage can visit the Biorock by diving in the area which is very close to resort.
Alila Manggis involves guests and locals in protecting coral reefs in Bali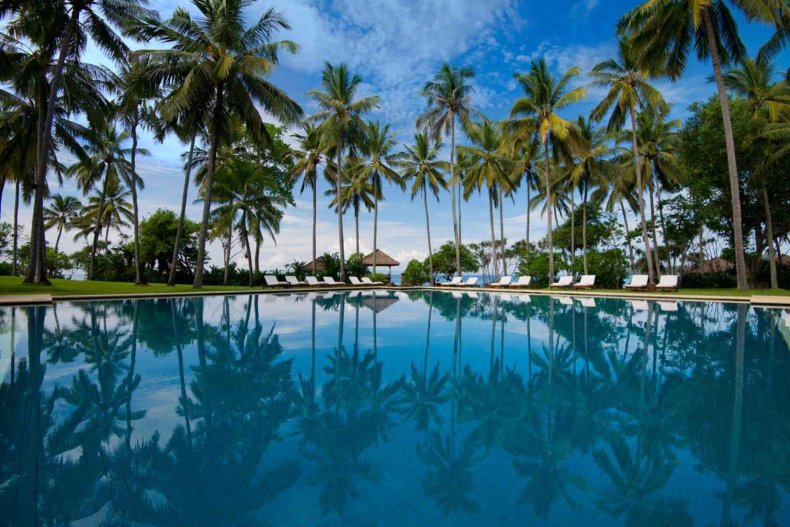 Though all Alila hotels are increasing efforts to eliminate plastic, the Alila Manggis in East Bali is taking sustainability one step further to protect the coral reefs in the area. The luxury hotel has partnered with Zen Dive Bali to organize a beach and underwater clean up every month. Locals and guests are invited to participate in a dive to collect plastic waste that is harming the coral reefs. Through the partnership, they have also begun setting up table corals and cement bells to plant new coral. Education is a large part of the project, which seeks to educate locals on how debris and climate change are affecting the coral reefs, as well as educating local children about the importance of sustainability. Through a partnership with local fishermen, they are creating more local buy-in, by arguing that protecting coral reefs will increase the yield for the fisherman in the future.
Situated on its own island in the North Malé Atoll, Banyan Tree Vabbinfaru is surrounded by pristine beaches and clear waters with coral reefs. But rising water temperatures have been causing coral bleaching, changing vibrant and beautiful colors into a wash of white. IN 2004, Banyan tree became the first hospitality group to build a marine lab on location in the Maldives. The lab hires marine biologists to monitor, restore and conserve local coral reefs, as well as protecting shark and green sea turtle populations. Guests can get involved in coral reef planting and cleaning, and can even sponsor their own coral garden. In 2009, Banyan Tree Global Foundation was formed as the corporate social responsibility arm of the company, and works on environmental issues worldwide.
Combatting Global Deforestation
Our planet is currently losing over 15 billion trees each year. Planting trees benefit local communities, increase habitat for species, and combat climate change. Trees provide food, energy, and income to help communities achieve long-term economic and environmental sustainability. Trees also filter the air and help reverse the impacts of climate change.
Chaka Camps plants over 2000 indigenous trees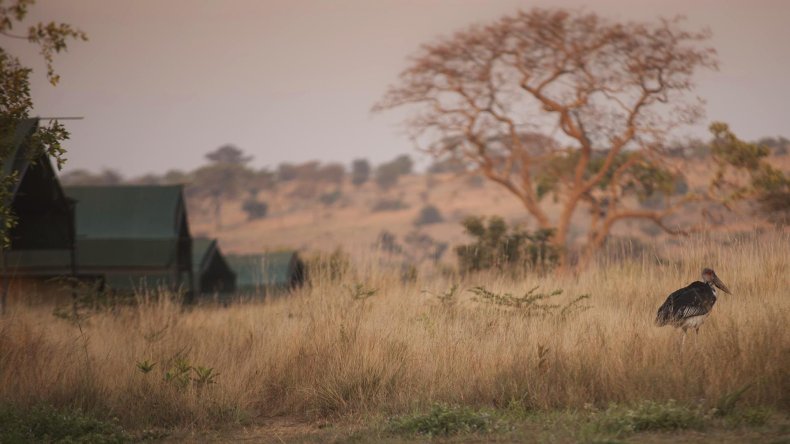 Located in Tanzania's best wildlife destinations, Chaka Camps is a collection of boutique tented lodges offering the ultimate safari experience in comfort and style. Each property, unique in its style and design, is perfectly situated to deliver extraordinary wildlife experiences. Chaka Camps is committed to creating a unique and special experience for guests which is matched only by their concern for preserving the natural ecology of the parks and the local economies of Tanzania. All camps operate on solar and recycle plastic and steel. The deck flooring and some of the furniture is constructed from waste plastic in partnership with Dunia Designs, a sustainable design company based in Arusha. In addition, Chaka Camps offset their fuel consumption with Carbon Tanzania, a locally-based NGO protected virgin forest in Tanzania. In addition, the management team is actively involved in efforts to offset the camp's carbon footprint by planting indigenous trees – more than 2000 since 2015.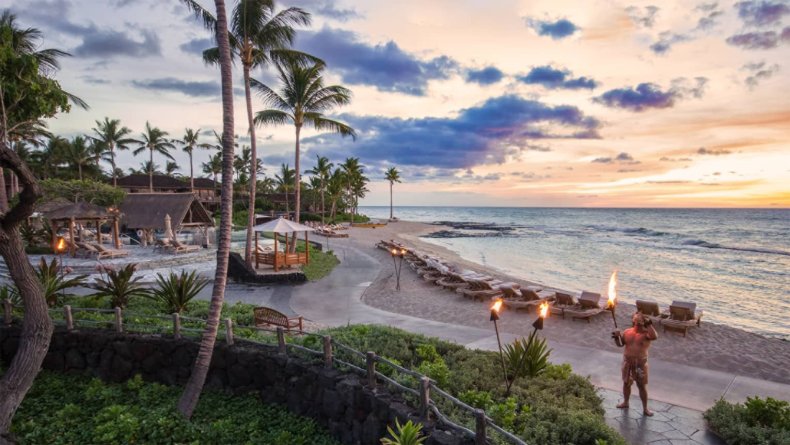 The Four Seasons is synonymous with luxury, and the Four Seasons Lualalai in Hawaii is no different. But in Hawaii, the Four Season is known for replanting trees as well. They have partnered with the Hawaiian Legacy Reforestation Initiative to replant native Koa trees. The goal is to plant 500,000 Koa trees on Hawaii Island. To achieve this goal, the hotel applies an optional "Island Conservation Contribution" of USD 8 per day that is directly donated to the Hawaiian Legacy Reforestation Initiative. The hotel offers the ability to track the planting process, or event participate yourself by booking a land excursion to plant a Koa Legacy Tree.
Promoting Vegan and Vegetarian Options
Both raising beef and the pesticides used are a major contributor to greenhouse gas emissions, not to mention have harmful impact of your health. Eating plants protects our soil, conserves water, it saves energy, clears the air, and combats world hunger. Whether you choose to eat vegan or vegetarian just once a day, once a week, or once a month or take a trip that is vegan or vegetarian friendly, know that your decision is helping to improve your own health and the health of our planet.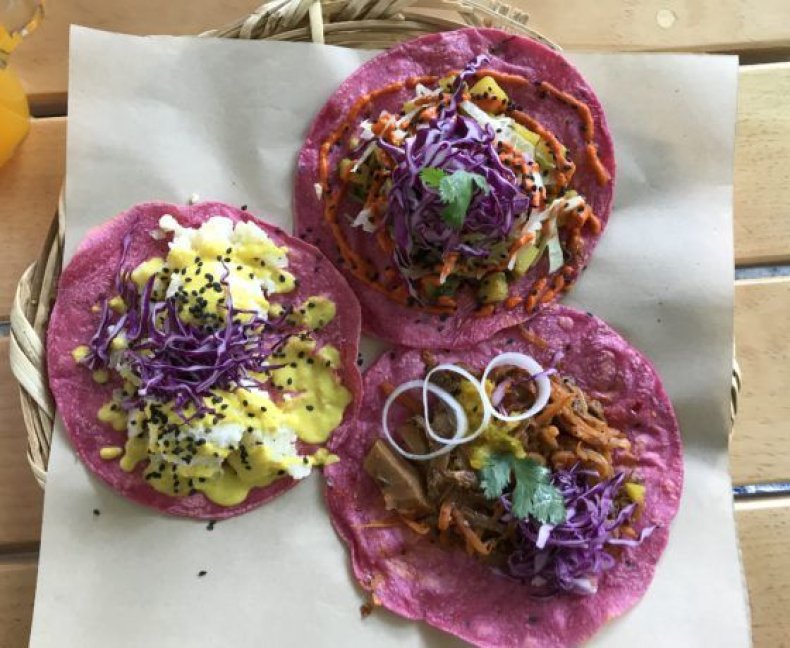 Born and raised in Mexico City, Eat Like a Local Mexico City's founder Rocio Vazquez Landeta gives insider access to the city's dynamic food landscape that could only be experienced through the eyes of a local. On April 11th, Eat Like a Local launched a NEW all-vegan food tour in the flower market and Roma Norte. This new curated tour features local Mexican vegan dishes and highlights a mix of vegan restaurants in Roma Norte, hip coffee shops and authentic street food delicacies at the flower market, the largest wholesale flower market in the city where travelers can enjoy grilled corn, squash blossom cheese-free quesadillas and the most complete fruit tasting with more than 12 local varieties. The tour also includes non-vegan restaurants with outstanding vegan dishes, including one of Enrique Olvera's restaurants (Pujol owner and head chef). The vegan food tour is a dynamic collaboration with Eat Like a Local's founder and Astrid Ceballos, a vegan chef that manages Palacio de Hierro's healthy food. Astrid Ceballos guides the vegan tour on Monday, Wednesday, and Friday when she is not cooking and teaching at her raw vegan cooking school. The group will have craft coffee, tamales, green mole mixiotes, al pastor tacos made with oyster mushrooms, grilled corn, fruit, high-end tacos, smoothies, quesadillas, delicious desserts, and a mezcal cocktail. The vegan tour is offered from Monday to Saturday from 10:00 to 2:30 ($110USD per person).
Get walking with On Foot Holidays' new vegan-friendly routes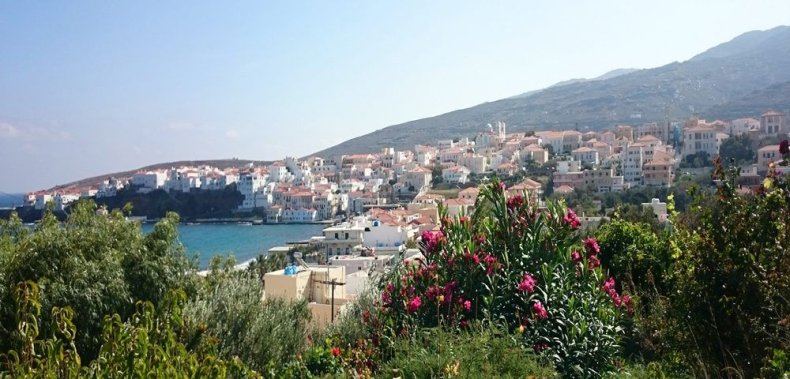 UK-based travel specialist On Foot Holidays offers three new vegan-friendly routes offering imaginative and creative vegan and vegetarian dishes that reflect the local authentic cuisine. The three vegan-friendly routes have hotels and inns along the route that can provide flavorful and varied vegan dishes, or where there are good vegan restaurants close by. All of the hosts at the properties can also offer suitable alternatives for vegetarians, gluten-free and lactose-free diets. In Italy's Ligurian Hills, On Foot Holidays' route adviser has secured a varied and inspired diet along the route. All properties have vegan wine, soya, rice or almond-based milk, soya butter, margarine, soya yogurt, and soya cream. The two other vegan-friendly routes are on the Greek island of Andros and in Lycian Way in Turkey.
Fuel up with Duma Explorer's vegetarian Mountain Menu
Preparing for the climb of your life? Duma Explorer has been leading safaris and treks in Tanzania since 2004. As one of Tanzania's only Travelife-certified tour operators and a founding partner of Kilimanjaro Porters Assistance Project, Duma Explorer continually demonstrates their commitment to social, economic and environmental sustainability. In order to receive the Travelife award, Duma Explorer had to meet rigorous environmental sustainability criteria in the following areas: energy efficiency and conservation, water and waste management, greenhouse gas emissions and ecosystem conservation. For all of their Kilimanjaro treks, Duma Explorer's "Mountain Menu" includes breakfasts, lunches and dinners during the trek and can all be tailored for vegetarians and gluten-free and lactose-free travelers. Travelers can request the Tanzanian menu which feature hot banana, pumpkin or peanut soup with bread, Ndizi Nyama (cooked bananas mixed with vegetables), Maharage Nazi (beans cooked in a coconut sauce), Kachumbari (Cucumber, tomato and carrot salad, Viazi Mboga (potatoes topped with a vegetable coconut sauce) and Tanzanian pancake topped with honey.
Hotels and resorts that offer delicious vegetarian menus and vegan dishes include Rome's Bettoja Hotels Collection, Saint Lucia's Calabash Cove Resort and Spa (vegan dishes upon request), Tanzania's Chaka Camps (vegan dishes upon request) and more.