It's the First Day of Fall: Celebrate With These Cozy TV Shows and Movies
Thursday marks the first official day of fall, meaning that leaves will soon turn a rich shade of orange and baristas will pump out more pumpkin spice lattes than they care to count. It also means that you might be yearning for some comforting content as you search through streaming services and browse the bookstore.
Across much of the country, temperatures are still relatively warm, making it feel far more like summer than fall. But while you wait for the chilly air to arrive, here are some cozy movie, TV and book picks for you to check out.
Movies
The chemistry between Harry (Billy Crystal) and Sally (Meg Ryan) in this OG Nora Ephron rom-com is palpable as they trek to New York from Chicago in a tension-filled car ride. The two bicker about the idea that relationships between women and men can actually stay strictly platonic. Then, after a decade, Harry and Sally cross paths in a bookstore and try to remain friends—but let's just say that sparks eventually fly.
This fun Halloween flick is an absolute fall classic. It's the tale of three kids in Salem, Massachusetts, who adventure into an old abandoned house. But soon, one of them unknowingly unleashes a coven of witches who used to occupy the home, and they have to find a way to prevent the evil hags from turning immortal. (Plus, you'll want to brush up before Hocus Pocus 2, starring original witches Bette Midler, Sarah Jessica Parker and Kathy Najimy, premieres September 30 on Disney+.)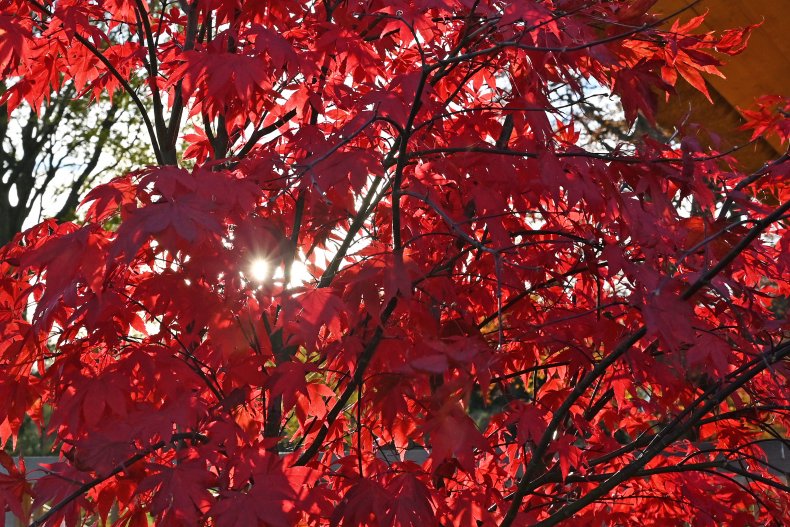 Based on a Neil Gaiman book, Coraline is a stop-motion animated movie starring Dakota Fanning as the heroine. Coraline unearths an alternate, parallel world in her new home and is thrilled by the breakthrough. There, she meets her "Other Mother," a creepy version of her mom, and she soon must fight to return to her real family.
This Denzel Washington–driven nostalgic football drama is based on a true story and packed with heart. Set in 1971, a high school football team in Alexandria, Virginia, has to learn to work together following integration. This nostalgic flick touches on racial prejudice and how transcending bigotry can lead to greatness. It's the perfect pick to pair with the start of football season.
Books
Taste: My Life Through Food
This memoir by actor and filmmaker Stanley Tucci is sure to please even the most discerning palates. Readers will revel in Tucci's anecdotes about food and the role it plays in his relationship with loved ones.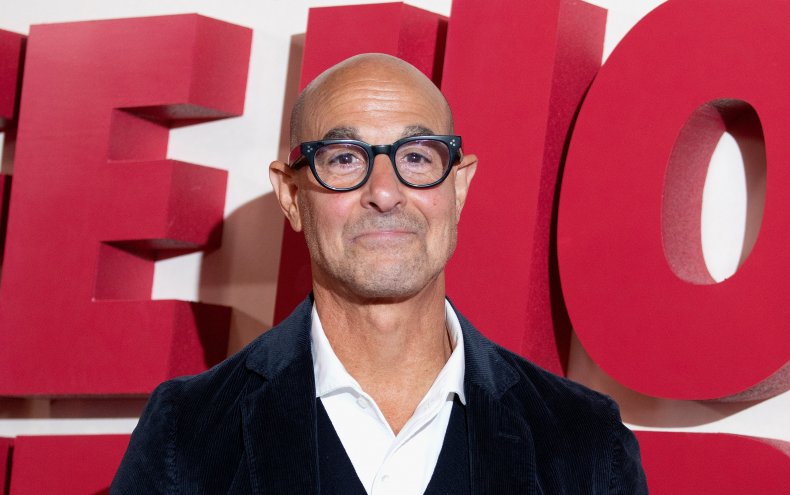 The debut book by Nadine Matheson, The Jigsaw Man, is a page-turning delight. It follows a Black detective, Anjelica Henley, who's tasked with finding a twisted serial killer before they strike again. Henley's personal struggles with PTSD and the mistrust she faces from the broader community and her own family make this compelling book one that you won't be able to put down. You'll want to brew some hot cocoa and snuggle up with this one on your sofa.
Love in the Time of Serial Killers
True crime buffs will absolutely relate to this excellent read. Ph.D. candidate Phoebe Walsh, a major true crime fan, is pretty much convinced that she lives next door to a conniving serial killer. But before long, she starts to realize that she just might have the hots for him, too. Halloween is just around the corner, but this book by Alicia Thompson proves that love doesn't always have to be scary.
Television
Three true-crime obsessed strangers who live in the same Upper West Side building in NYC—potentially the falliest locale in cinematic and TV history—are suddenly forced to contend with a murder themselves. Actors Martin Short, Selena Gomez and Steve Martin impress in this charming series that's as comforting as a warm sweater.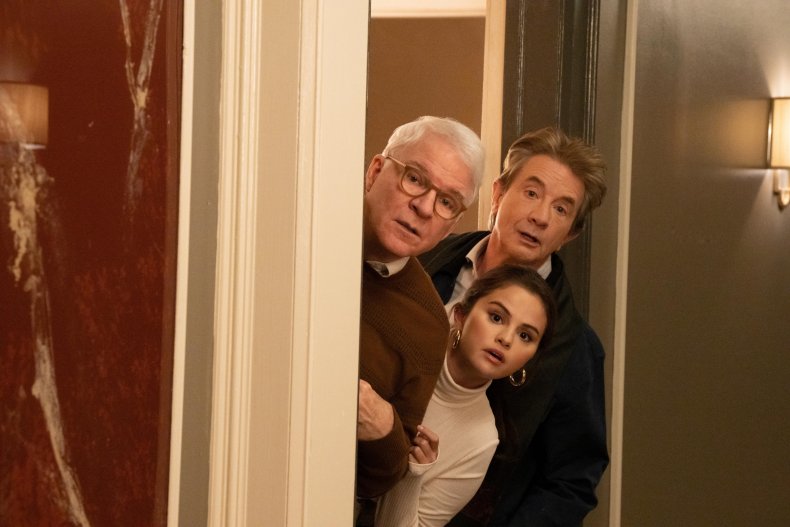 The fall marks the start of the most important season there is in the Lone Star State: high school football season. Friday Night Lights follows the phenomenon in rural Dillon, Texas, as Coach Eric Taylor pushes to shepherd his team to winning a state championship. Smalltown U.S.A. comes to life in this grade-A television series.
This Ryan Murphy gem is entirely bingeable and perfect for the days leading up to Halloween. With each season of American Horror Story taking on a new fictional universe, the series is both perennially fresh and bone-chillingly eerie. There are so many great seasons to choose from, but Murder House (season 1) and Coven (season 3) are two of the series' standouts.
Excellent for spooky season, this HBO series from co-creators Julio Torres, Fred Armisen and Ana Fabrega is an absolute must. The bilingual English-and-Spanish comedy chronicles a gothy friend group's strange horror-production business, eliciting tons of ghoulish belly laughs in the process.
What We Do in the Shadows
Comedy and horror fans will fall head over heels for What We Do in the Shadows, the FX mockumentary-style TV series. Four centuries-old vampires and their human familiar must contend with the modern world and other supernatural creatures. The best part? They're roommates in a rapidly deteriorating creepy mansion. Needless to say, hilarity ensues.