Celebrate National Beer Day With These Tipsy Quotes About the Good Stuff
National Beer Day is upon us once again, and drinkers all over are raising a pint to honor the beverage, whether it's dark, smooth or pale.
The annual holiday earned its special place in history to mark the end of Prohibition. During the 1920s, alcohol had been made illegal to sell, transport and even produce in the United States. On April 7, 1933, President Franklin D. Roosevelt signed the Cullen–Harrison Act of 1933 into law, which finally allowed people to start brewing and selling their own beer, according to National Day Calendar.
The Cullen–Harrison Act of 1933 was named after Senator Pat Harrison and Representative Thomas H. Cullen, both of whom pushed for the legalization of beer and wine with low alcohol content, per Britannica. Drinkers were able to consume beer once again after 13 dry and sobering years.
So raise your favorite beer bottle if you have one. Drink up and let's say, "Cheers!" Below are a few quotes that all beer lovers can savor.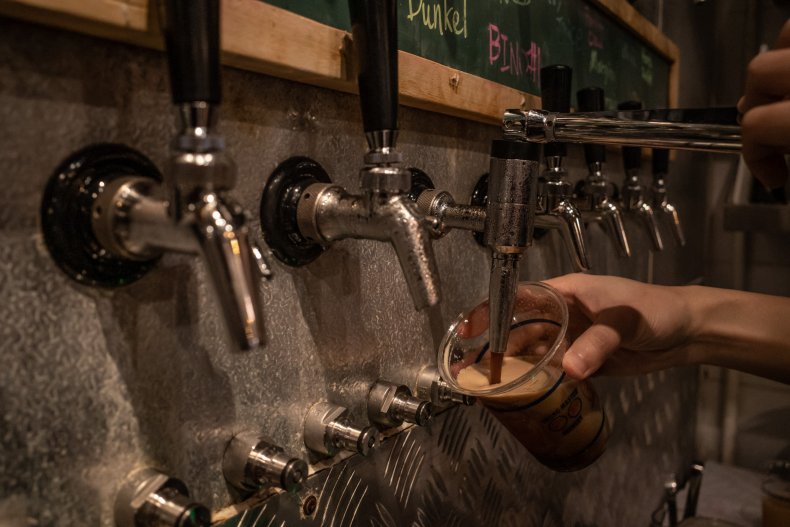 President Franklin D. Roosevelt
Upon signing the Cullen–Harrison Act, Roosevelt was also happy to drink again and cheered, "I think this would be a good time for a beer," per Time.
Dwight D. Eisenhower
Eisenhower once said, "Some people wanted champagne and caviar when they should have had beer and hot dogs," according to Bustle.
Sid Vicious
The late Sex Pistols bassist once mentioned, "I've only been in love with a beer bottle and a mirror," per Good Reads.
Washington Irving
"They who drink beer will think beer," stated the critically acclaimed author of "The Legend of Sleepy Hollow," per Matter of Beer.
Barack Obama
During his travel to Germany for the 2015 Group of Seven (G7) summit, former president Barack Obama jokingly said, "There's never a bad day for a beer and a weisswurst. And I can't think of a better place to come to celebrate the enduring friendship between the German and American people," according to Reuters.
Sylvia Plath
In the Journals of Sylvia Plath, The Bell Jar author eloquently described her love for alcohol: "The beer tastes good to my throat, cold and bitter, and the three boys and the beer and the queer freeness of the situation makes me feel like laughing forever. So I laugh, and my lipstick leaves a red stain like a bloody crescent moon on top of the beer can."
Russell Crowe
Listen to the Gladiator star as he once proudly said, "I have respect for beer," per Bustle.
Billy Carter
The younger brother of former U.S. President Jimmy Carter once said, "There is no such thing as a bad beer. It's that some taste better than others," per Brainy Quote.