Celebrate NYE in Times Square With This Game-Like Experience — From Home
Every year, tens of thousands of people gather in the heart of New York City to cheer, shiver, and wait for the ball drop to ring in the New Year. Well, every year but this year that is. This year, as the world continues to battle COVID-19, there will be no in-person celebration in the Big Apple for the first time since World War II, but the ball will still certainly drop.
In years past, the grand celebration is broadcasted live, most notably on Dick Clark's New Year's Rockin' Eve, for viewers at home to get in on the show, which will remain the same this year. But now that the show will be exclusively virtual, how can you make your New Year's Eve special—and safe— this year?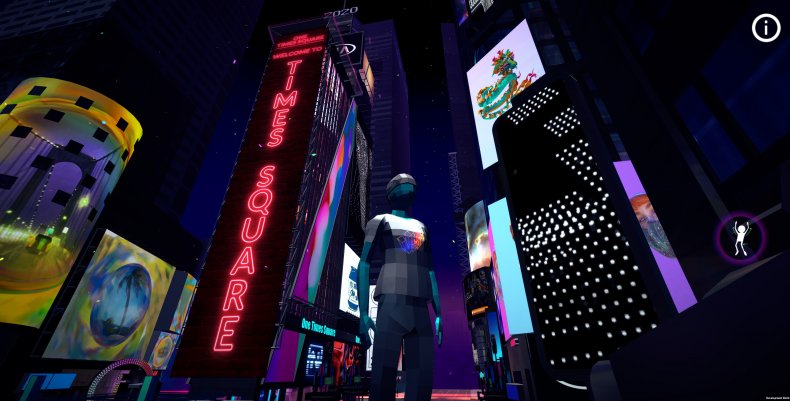 This new virtual experience might be just the answer. In a first-of-its-kind augmented reality experience, Jamestown, the owner of One Times Square, home of the iconic ball drop celebration, has created VNYE—a way to feel as though you're right in the middle of Times Square minus the cold and most importantly the crowds.
"We were inspired to create a place for everyone, everywhere to gather safely to celebrate as we welcome in the New Year," Michael Phillips, president of Jamestown, said in a release. "VNYE offers an immersive virtual world from the epicenter of New Year's Eve—Times Square."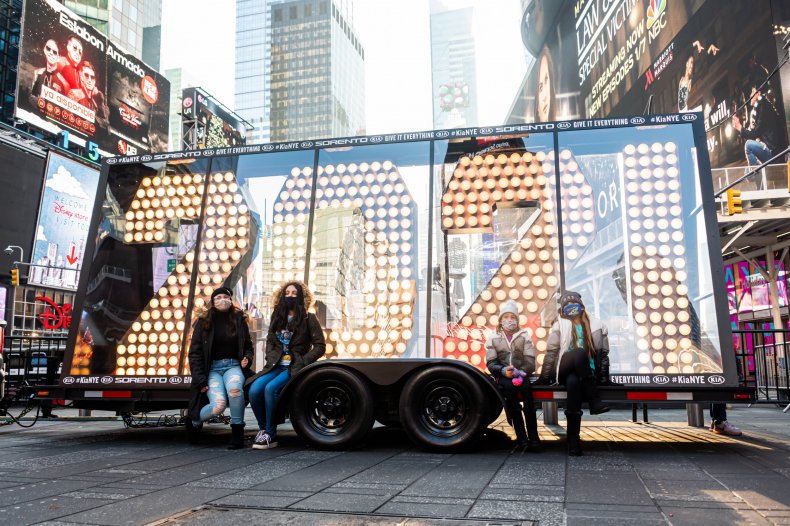 Users can create a personalized avatar that can walk through the virtual world and take in the sights and sounds of Times Square. The avatar can explore different places from Times Square Plaza, the 2020 Remembrance Hall which looks back at this year of ups and downs, and of course, to One Times Square where that big crystal ball is waiting to be dropped. From One Times Square, avatars can hop onto a virtual elevator that goes up to the observation deck providing digital views of the city below.
VNYE also has plenty of games for those on a gaming kick to choose from. You can take your avatar to dance on the Dance Floor, or to Nature World where you can collect pieces of the Times Square Ball. In Zero G, your character can slide down a slide with international backdrops to collect points and power-ups.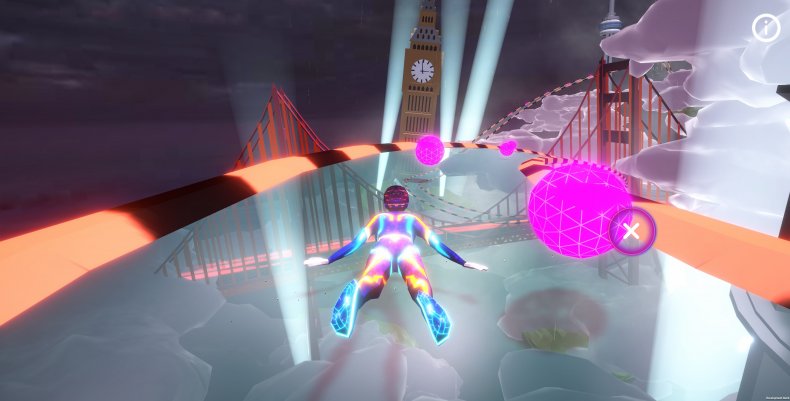 There's also a chance to check out a virtual art exhibition. As you and your pod are waiting for the clock to strike midnight, VNYE offers tons of backdrops to take selfies and digitally add on New Year's glasses and the classic purple and yellow Planet Fitness hat.
And what would be New Year's without the ball drop? The experience includes a live stream from Times Square so you can watch the ball drop in real-time. So, though this year has been different in so many ways, there are some things that can remain the same— or at least be reimagined—as we say goodbye to the year of all years.
How can you get involved in the action? Simply download the app onto your mobile device and start the experience—many features are already up and running to get you prepped for the big night.