Celebrate Service, Not a Uniform, This Veterans Day | Opinion
Six years ago I stood on the blustery beach at Normandy with my husband, two sons, my mother in law and my father in law, a Marine whose service began soon after World War II and included a year in the Korean War. My own service—a decade I'd spent in uniform as one of the first women to fly the Apache helicopter, serving on three continents—had ended 14 years before. For those who have served in uniform, Normandy is hallowed ground.
Even for those who haven't worn the uniform, there is a sense of the sacred, a sense of history, on these sandy shores. Normandy marks the place where our country launched an audacious attack on Nazi-occupied Europe, alongside British and Canadian troops, and began to bleed its young men out on European soil alongside the allies. It has come to stand for selfless sacrifice in a world where that characteristic seems to be in increasingly short supply.
All humankind leans on the stories of our past. Neuroscientists have recently shown that our brains best process information in the form of story—something every religion, marketer and politician has always known. The military uses story overtly; my first regiment took its name and numerical designation from a storied aviation regiment in Vietnam, though there was no other connection. As young officers, we read We Were Soldiers Once, and Young while on staff duty. We were assigned book reports about the bravery of those pilots flying over Southeast Asia, presumably to learn about and borrow their courage by association, an association made artificially by our regiment having assumed their lineage.
There is much to be proud of when one dons the uniform and takes the oath of office. I was proud to do it myself, even not knowing what would come. My fellow cadets and I were proud to "sign a blank check, up to and including our lives." Following the examples in our nation's history, especially WWII, we were serving something bigger than ourselves. It felt like that made our lives something that mattered.
It took well over a decade before I would begin to think these thoughts, and even longer to begin to write them down. I had been fortunate in that my assignments were all peacekeeping. Since I left the military to attend business school, our country went to wars most have already forgotten, though our soldiers have not yet all come home.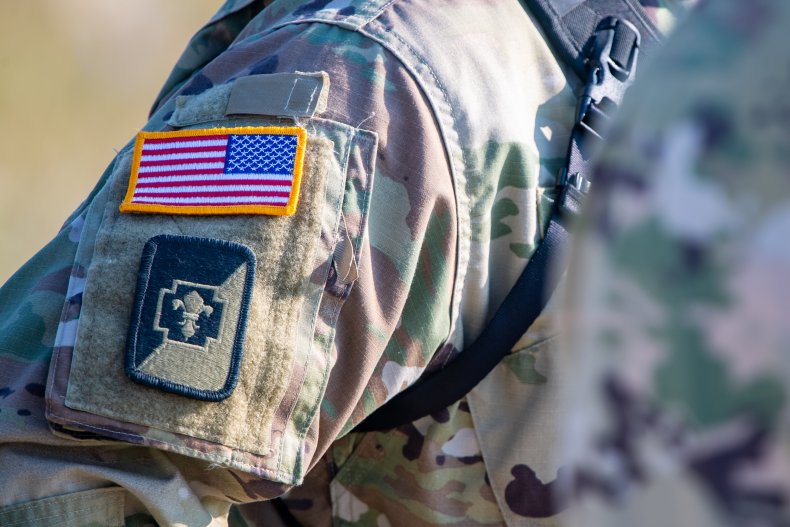 Both our country and our military continue to borrow from the heroism and sacrifice we see in Normandy and from the rest of WWII. We tell these stories in literature, movies and other media. This battle represents the most recent example of what we have internalized from our earliest mythologies and our sacred texts: the battle of good versus evil. To participate in that drama, as horrible as war might be, is heroic. We want to be heroic.
Despite our continued appropriation of the story of WWII, no conflicts since that war could be justified similarly. Perhaps understanding our misappropriation at some level, we've transferred the weight of glory from the missions themselves to those who wear the uniform. We ache for heroes, especially in a time when our society is falling apart. But as all of us who have worn the uniform know, a uniform neither indicates nor by itself should bestow heroism. The heroism and valor required in this time is not one tied to a uniform and connected to an event eight decades past. What is needed today is the heroic service of high moral character, and the strong and ethical leadership that will unite our vibrant and diverse populace while reversing the damage done by four years (and more) of animosity and discord.
This Veterans Day, instead of thanking me for my service, let's come together to praise the idea of service, and work toward that ideal of unity, not for ourselves and our own interests, but for the common good of our nation and the world. There is no need to fetishize the uniform. Instead of looking for heroes, be a hero. Stand up for those who have no voice. Work to understand that which may be foreign to you, but forms an important and necessary part of our nation. Take the high road, one that supports all in bringing their contributions to the table, and works for our common good.
That is a Veterans Day worth celebrating.
Shannon Huffman Polson served as one of the first women to fly the Apache helicopter in the U.S. Army. Her career as an Army officer and attack aviation leader around the globe spans almost a decade. In addition to her military service, she spent five years leading and managing in the corporate sector, at Guidant and Microsoft. She is the author of THE GRIT FACTOR: Courage, Resilience, and Leadership in the Most Male-Dominated Organization in the World.
The views expressed in this article are the writer's own.