Celebrate Zendaya's Birthday With Her Kidz Bop Cover of 'Hot n' Cold' by Katy Perry
Today, actress Zendaya turns 24 years old. HBD, Z! Can we please suggest that fans of the Euphoria actress celebrate her birthday by watching her Kidz Bop cover version of Katy Perry's smash hit, "Hot n' Cold"? Because if you haven't, you should and if you have, you probably want to again.
Zendaya recently spoke about celebrating her latest birthday to InStyle. The 24-year-old actress discussed the pressure and responsibilities that she has to carry, especially since her life is in the public eye.
"There is a responsibility that's different for me, though. I have to think about things that an average 24-year-old wouldn't be thinking about. And a lot of people are watching," she said. "So I can't necessarily make the same kind of mistakes that people make in their 20s and just forget about it. So now I'm trying to learn to not be afraid of making those mistakes and how to put myself out there more."
"I'm grateful that I have a wonderful support system and that I'm not too detached from reality. I like to think so, at least," added Zendaya.
About six years ago, Kidz Bop shared the "Hot n' Cold" music video over on social media. In the music video, the former Disney star holds a gold microphone in her hand. The "Watch Me" singer belts her heart out while reciting the family-friendly lyrics to Perry's pop hit.
The music brand for young children tweeted, "Throwback Thursday to when Zendaya was in a Kidz Bop music video! Retweet if you remember this!"
Responding to the tweet, The Greatest Showman actress spilled a surprising behind-the-scenes tidbit about the music video. That was really her in the video—but she was lip syncing to the popular track.
"Oh my God! Slightly embarrassing! And that wasn't me singing!" tweeted Zendaya.
"You totally rocked that music video!" replied Kidz Bop.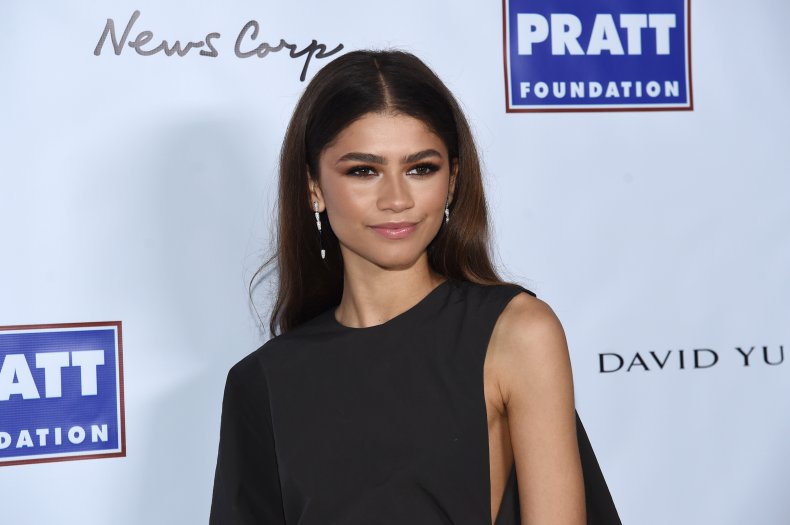 About five years ago, says Victor Zaraya, the Chief Operation Officer of Razor & Tie, spoke to The New York Post about the Kidz Bop album series. The children's brand cleaned-up the current hits and toned down their suggestive lyrics. Child actors, such as Zendaya and Ross Lynch, from the Kidz Bop music videos became successful stars in their careers afterwards.
"We joke that it's the new 'Mickey Mouse Club,'  There are a lot of kids who've been part of Kidz Bop that have gone on to become models or joined boy bands." said Zaraya.
"Back then, there was only baby music like Barney, or super-aggressive stuff like Eminem — but no middle ground," added Zaraya.
Newsweek reached out to a representative of Zendaya for comment but did not hear back before publication.