Celebrated Fashion Photographer Peter Lindbergh Dies At 74
World-renowned fashion photographer Peter Lindbergh died Tuesday at the age of 74.
Lindbergh is widely known for giving birth to the wave of 90s supermodels — launching the careers of Naomi Campbell, Kate Moss, Linda Evangelista, and Cindy Crawford. Lindbergh's death was announced in a
post
on his verified Instagram account Wednesday morning.
"It is with great sadness that we announce the passing of Peter Lindbergh on September 3rd 2019, at the age of 74," the announcement read. "He is survived by his wife Petra, his first wife Astrid, his four sons Benjamin, Jérémy, Simon, Joseph and seven grandchildren. He leaves a big void."
Lindbergh's more recent work includes photographing 15 women for the September 2019 issue of British Vogue. Teenage climate activist Greta Thunberg, author Chimamanda Ngozi Adichie, actress Salma Hayek and New Zealand Prime Minister Jacinda Ardern were among those whose pictures he snapped for the magazine's "Forces for Change" spread — guest-edited by Meghan Markle, Duchess of Sussex.
On Wednesday, the former actress expressed her sadness over Lindbergh's death, posting a tribute message to the late photographer on her Instagram account. "His work is revered globally for capturing the essence of a subject and promoting healthy ideals of beauty, eschewing photoshopping, and preferring natural beauty with minimal makeup," Markle wrote.
The two had worked together before. Lindbergh was the photographer behind Markle's October 2017 shoot for Vanity Fair.
Since news of his death broke, other stars have taken to social media to express their condolences, remembering what it was like to have worked with him. "My heart is broken. Peter Lindbergh was a genius and an absolute master of his craft," actress Charlize Theron tweeted Wednesday.
"Heartbroken," top model Linda Evangelista wrote of Lindbergh's passing in a post on her Instagram page. "R.I.P. my Peet."
Born in German-occupied Poland in 1944, Lindbergh spent his formative years in Duisburg, Germany. He went on to study at the Berlin Academy of Fine Arts before opening his own photography studio in 1973 — later splitting his time between New York City and Paris.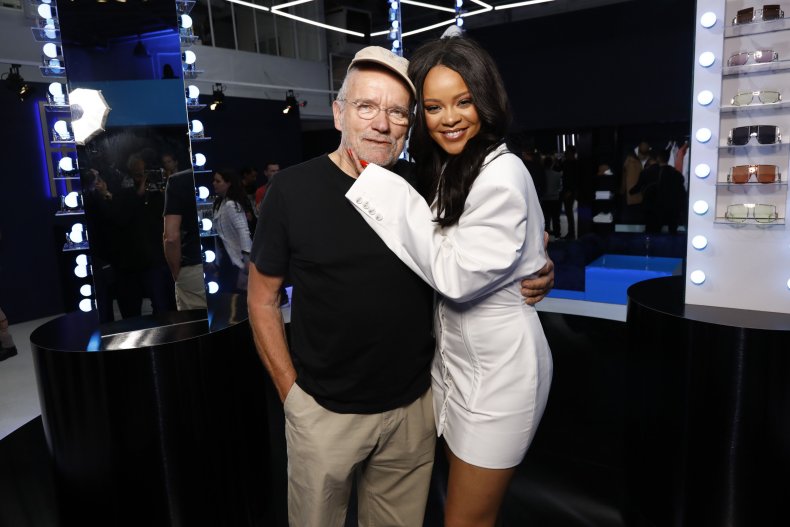 Over his decades-long career, Lindbergh has been the mastermind behind work in magazines such as Vogue, Vanity Fair, Harper's Bazaar and The New Yorker.
He worked with established designers around the world and shot the Pirelli calendar a record three times (in 1996, 2002, and 2017) — the only photographer to do so.
Lindbergh is perhaps most known as being an advocate of natural beauty. In an industry where photo retouching is standard practice, the prolific photographer often went against the grain.
Celebrated Fashion Photographer Peter Lindbergh Dies At 74 | Culture