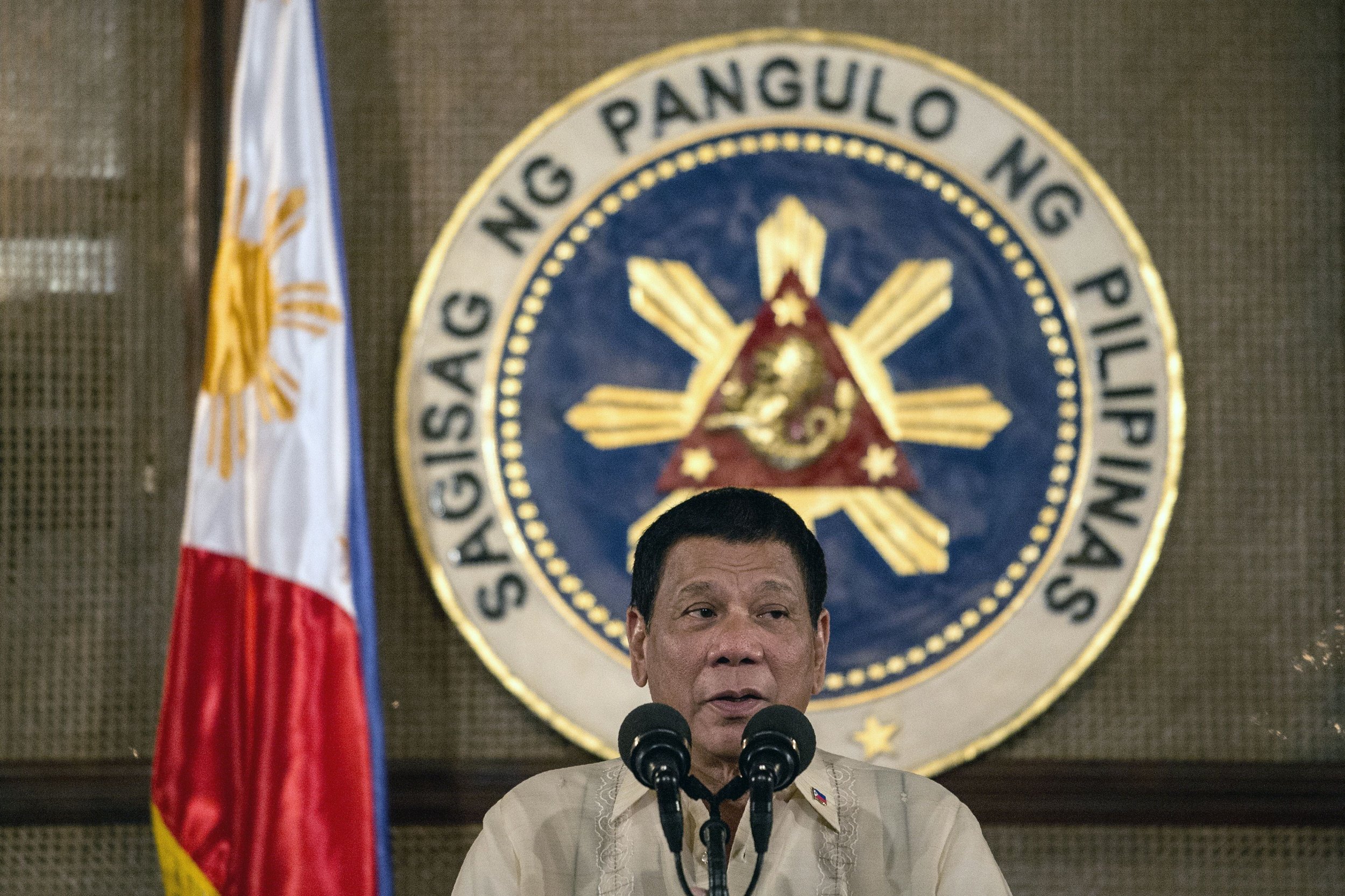 Celebrated Philippine filmmaker Brillante Mendoza has thrown his weight behind President Rodrigo Duterte and his war on drugs, despite Western criticism that the extrajudicial campaign has killed thousands.
Mendoza, who won Best Director for Kinatay at the Cannes Film Festival in 2009 and whose film Lola won Best Film at the Dubai International Film Festival that year, has made films detailing the plight of the lower classes in the Philippines.
But the 56-year-old has pledged his support for a leader whose campaign to root out criminals has taken the lives of thousands of poor people in the country.
He even directed Duterte's first-ever State of the Nation address after he was inaugurated as the country's leader following his May election victory, which was largely thanks to his anti-crime platform.
"If there's one person who understands the situation, it's the president," Mendoza told AFP in Manila.
"I know there are a lot of people who are not supportive in totality of what he wants and what he's doing right now, but if you actually have witnessed the real situation, this is the way to go about it."
Since May, the campaign to combat drug gangs has left 3,800 people dead, with rights groups accusing vigilante groups of carrying out the majority of the extrajudicial killings. The U.S. has been the strongest critic of Duterte's policies, which has caused him to lash out at President Barack Obama and his administration.
Duterte told the U.S. to "not make us dogs" and called Obama the "son of a whore" in his rally against calls for the upholding of human rights in the country and to use the proper legal channels to crack down on criminal networks.
These are not his only controversial remarks in relation to his war on drugs. He has likened himself to Adolf Hitler and said that he would be "happy to slaughter" the country's estimated 3 million drug addicts.
But with the victory of U.S. President-elect Donald Trump, Duterte, who is known as "the Punisher" or "Duterte Harry," has signalled that he would be willing to work with his administration.
Trump's policy view in regard to Duterte and his war on drugs remains unclear but there could be a looming rapprochement between Manila and Washington in the coming months.