Celebrating American Ballet Theatre's Past, Present and Future at 75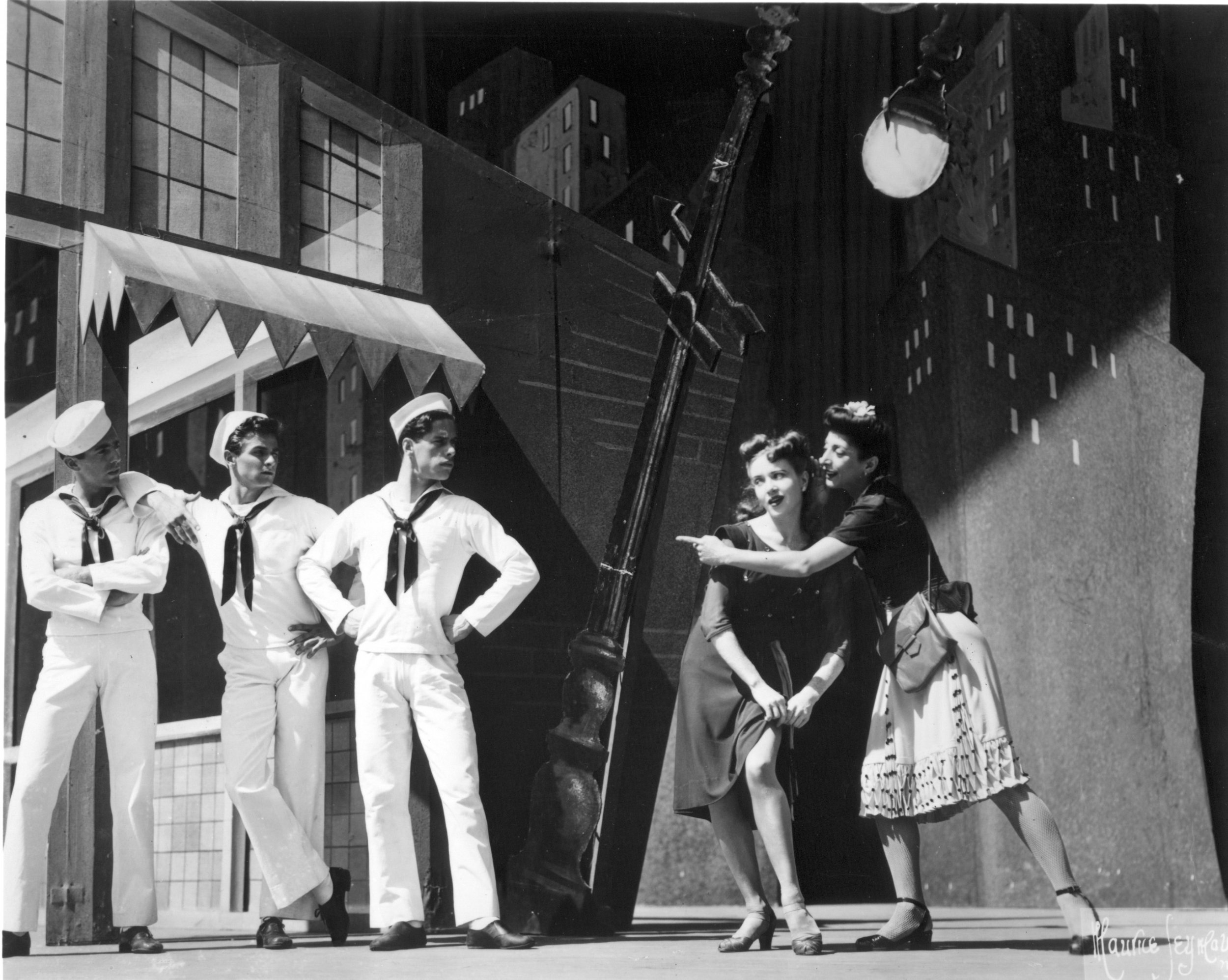 On Tuesday night, Manhattan's Lincoln Center Plaza bubbled with life as patrons arrived for a night at the ballet. A warm breeze met bare shoulders on this summery night in May as city traffic rumbled past, countered by the sound of water falling on itself in the square's iconic fountain. In between, snippets of English, Russian and other languages could be overheard.
Toddlers waddled about cheerfully, parents pushing strollers in their wake; couples and groups of teenagers stood chatting; and members of an older generation slowly negotiated their way toward the Metropolitan Opera House's grand entrance. Some of them might still remember a time when neither American ballet nor American Ballet Theatre (ABT, née Ballet Theatre) existed.
But this year the company celebrates three-quarters of a century of performances and the creation of an American tradition for the art form. Its annual spring season at the Met—whose facade sports an enormous banner announcing ABT's 75th anniversary—opened Monday. Audiences the next evening filtered up the grand staircase in the lobby, through red velvet passages to the tiers above and into red velvet seats. As the lights dimmed and the Met's dazzling chandeliers rose toward the golden ceiling—part of the ritual of that theater—the audience was both invited into the moment and swept into the past.
"Every night that a dance company goes out to dance, except for when it's performing a brand-new [work], it's bringing to life an aspect of the past," says Ric Burns, who has spent the better part of a decade making the film American Ballet Theatre: A History. In other words, because dance is ephemeral, lasting only as long as bodies are moving onstage, it is by nature an art form of the present. But at the same time, when dancers bring to life an old work that has been passed on from one generation of performers to the next, they are also opening a window into history. In his film, Burns plays on this interaction between past and present by cutting between archival footage and more recent clips of different dancers performing the same passages.
Tuesday's program of three short ballets choreographed in the 1930s and '40s—post-Revolution Russian émigré George Balanchine's Theme and Variations, Englishman Antony Tudor's Jardin aux Lilas and New York City-born Agnes de Mille's Rodeo—harked back to the company's early days when these and other important choreographers' voices entered its repertory.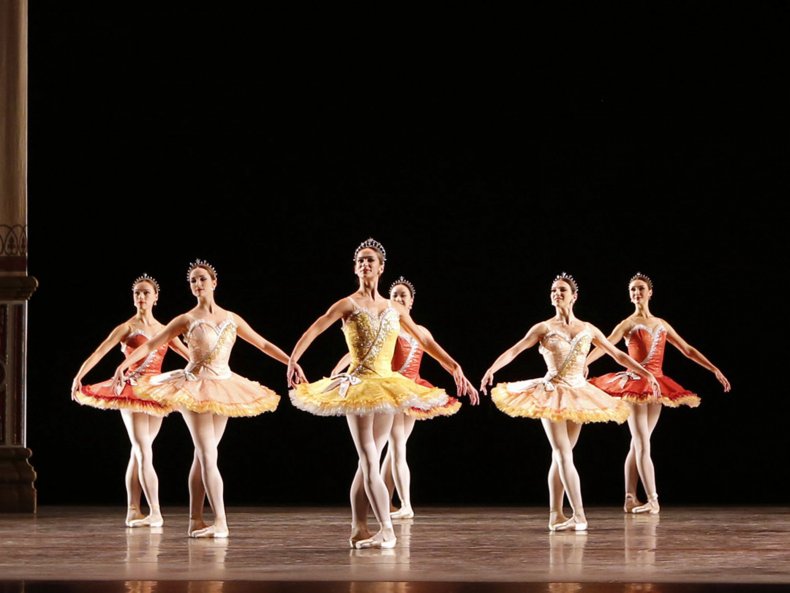 The season consists of 19th and 20th century classics—including Giselle, a French ballet from the Romantic era; Swan Lake, the Tchaikovsky masterpiece that came out of late-19th century imperial Russia; Fancy Free, a tale of three sailors on shore leave, choreographed by the Jewish-American Jerome Robbins during World War II (and later became the basis for the musical On the Town); and a new version of The Sleeping Beauty by artist-in-residence Alexei Ratmansky. These works identify the company's roots in the French and Russian traditions as well as its commitment to reinterpret seminal works and experiment with new possibilities for the art form.
In honor of its 75th anniversary, ABT has already had a special exhibit, "American Ballet Theatre: Touring the Globe for 75 Years," up at the Library of Congress, from August to January; presented a three-part Works & Process series at the Guggenheim Museum delving into its history in 25-year increments; and premiered With a Chance of Rain, a new work by British choreographer Liam Scarlett.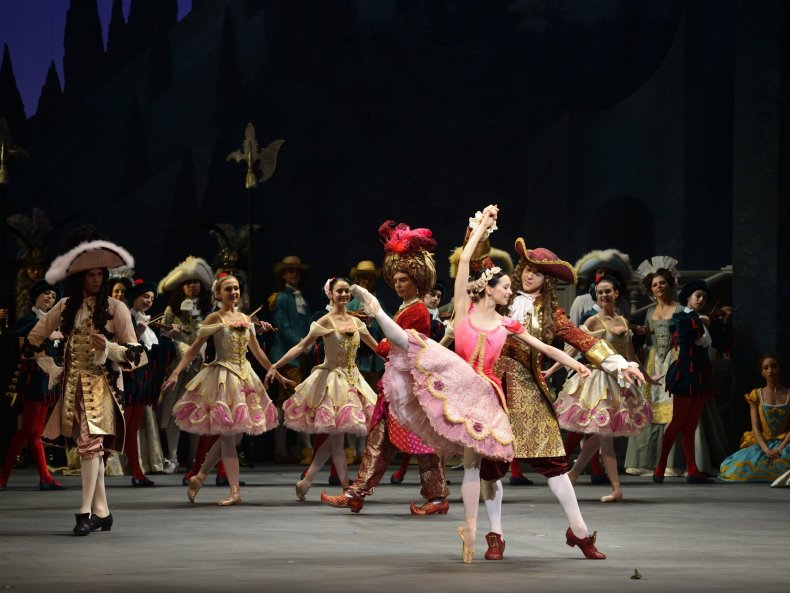 Still to come, besides the spring season repertory, is a new work by choreographer Mark Morris scheduled to premiere in the fall of 2015, as well as the 75th Anniversary Gala on Monday and Burns's documentary. American Ballet Theatre: A History premieres on PBS on Friday night and will be available to stream on PBS's American Masters website starting Saturday.
With the help of dance scholar and writer Jennifer Homans, Burns takes viewers all the way back to Louis XIV in 17th century France and through the development of ballet, to put ABT in its historical and geographic context.
"It would be meaningless to tell the story of ABT" without reaching back into the history that preceded its founding, Burns says. "You're not going to understand what the hell they're doing in 1940 or 1950 if you don't understand the five positions," which were codified in the court of Louis XIV, he explains. "Ballet wasn't invented in 1940. It had been brought to [the U.S.] most immediately by the Russian diaspora. It was brought to Russia most notoriously by [Marius] Petipa," a French ballet master who moved to St. Petersburg and worked at the Imperial Theatre in the second half of the 19th century. In France, and later in Russia, ballet had to reinvent itself alongside political revolution.
In America, ballet was reinvented again, and American Ballet Theatre is a main character in the story of ballet in this country. Though there were other choreographers and companies at work, Burns chose to home in on ABT without elaborating on other parallel developments. (One curious omission: The film calls Balanchine one of the most important choreographers in American ballet without a mention of his New York City Ballet, which developed in tandem with ABT during the second half of the 20th century and now performs just across Lincoln Center Plaza.)
"The key to our identity is in the three words of our title," says Kevin McKenzie, a former ABT dancer and artistic director since 1992. As he explains:
"American": ABT is not American in a nationalistic sense, McKenzie says, noting that, instead, it's about experimentation and a diversity of cultures and voices. "People came from all over the world to start the company, just like people came all over the world to start this country."
Burns adds that "in its bones, [ABT] mirrors aspects of American experience" with a "degree of radicalism and conservatism," and dancers from around the world performing works from diverse choreographers.
Lucia Chase, a founder and artistic director from 1945 to 1980, was "a woman who believed that this country should have a ballet company that gave American audiences and American dancers the opportunity to dance and to see classical dance, because it didn't exist," says Julie Kent, a principal dancer who joined the company in 1986. "She thought it should be a part of the American culture. And it has become that."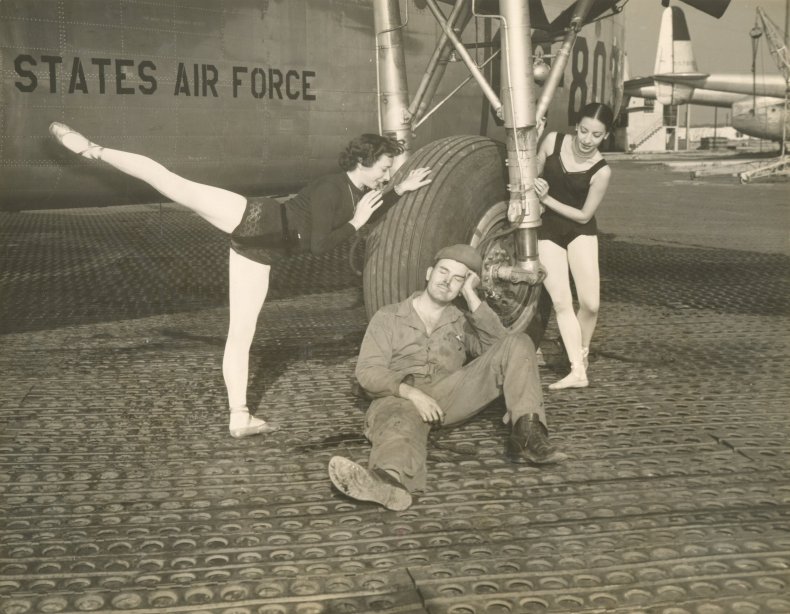 "Ballet": "Ballet is our language, and it has developed immensely over 75 years," McKenzie says. As Frederic Franklin—a former dancer for Ballet Russe de Monte Carlo who helped found the Slavenska-Franklin Ballet and the National Ballet in Washington, and was an artistic adviser to Dance Theatre of Harlem—explains in the film, the French terminology that ABT and students and professionals all over the world use in their daily classes and rehearsals comes from ballet's early development in that country. Since then, it has evolved with different methods (the Agrippina Vaganova method is distinct from that of Balanchine or August Bournonville). ABT draws from various methods and incorporates other dance techniques to create a versatile repertory, McKenzie says.
"Theatre": As an aspiring dancer, McKenzie loved watching ABT stars like Carla Fracci and Erik Bruhn, who rehearsed at his home studio when they came to perform at the Kennedy Center in Washington, D.C. He admired the beauty and drama they brought to the stage, and was in awe when "five unbelievably distinct couples" rotated the lead roles in one ballet and "shaded it and made it their own." When he became artistic director more than two decades ago and was contemplating how to make his company distinct, he went back to what had impressed him as a student: a dancer's ability to create nuanced drama onstage.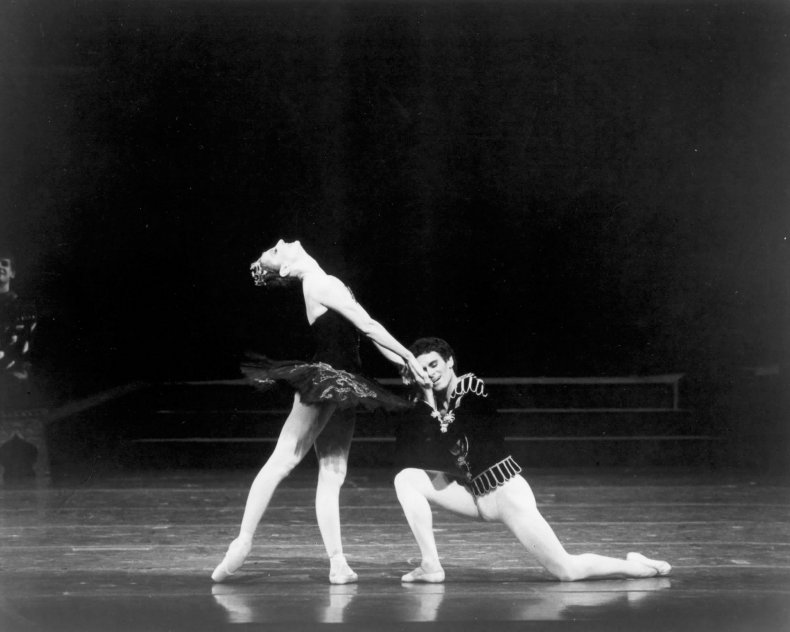 Burns's film is tied together with slow-motion video footage of some of ABT's top dancers, including Misty Copeland, Gillian Murphy, Marcelo Gomes and Daniil Simkin. Watching a passage from Swan Lake or The Firebird at up to 2,500 frames per second is unlike anything this writer (and ballet lover) has ever seen, and lends a poetic and physical quality to the documentary.
"What that looks like is exactly what it feels like...to be doing it," says McKenzie, who feels the footage captured something about dance that he recognized. "When you hit that point of concentration, you get into this Zen-like place.... Certain things feel surreal and defy gravity in that way."
Burns explains that while putting dance on film inherently robs it of its ephemeral nature, this technology gives something back: It allows viewers to see and feel something new about ballet that they can't get at the theater.
Like the slow-motion passages, the film as a whole "is a wonderful look at what dance really means to the people that do it, and explains a lot to the audience about the dancer's soul, the dancer's process, the dancer's mindset and dance itself—what it represents to humanity," says Kent, who will leave the stage after this season.
By articulating answers to these questions and putting ABT's history in context within a larger story, the film becomes both a meditation on the essence of an art form and an entry point into ballet for the uninitiated. Burns, who was not a seasoned balletomane (read: ballet enthusiast) at the outset, learned about the art form while making this film and takes viewers through a similar process in an hour and 23 minutes.
As the documentary nears its end, he turns from the past and present to the future. "Ballet, a little bit like theater, is often said to be dying," he says. "I think that ballet is poised now not to die but to continue to live exuberantly."
When Kent was growing up in Maryland, her mother would alternate taking her and her sister to the ballet when ABT came to the Kennedy Center. "I had these wonderful role models that I looked up to and followed with great wonder," she says. By the time she was 16, she had joined the company and began sharing the stage with some of the same dancers she had admired from the other side of the footlights.
When she dances her farewell performance in Romeo and Juliet on June 20, somewhere in the audience, or backstage, might be one of the next stars. And he or she will become the next chapter in the company's history, after Alicia Alonso, Natalia Makarova, Erik Bruhn, Mikhail Baryshnikov, Julie Kent and others throughout the last seven and a half decades.
While new generations of dancers come to the fore, the company will try to continue breathing life into the classics with new interpreters, sweeping audiences into the past. But it will also "explore new works using a classical medium," says McKenzie, "to make every effort to find the classics of our time, the things they will be looking at in 75 years."