Falling Bullets Fall: Los Angeles's Deadly Tradition of Celebratory New Year's Gunfire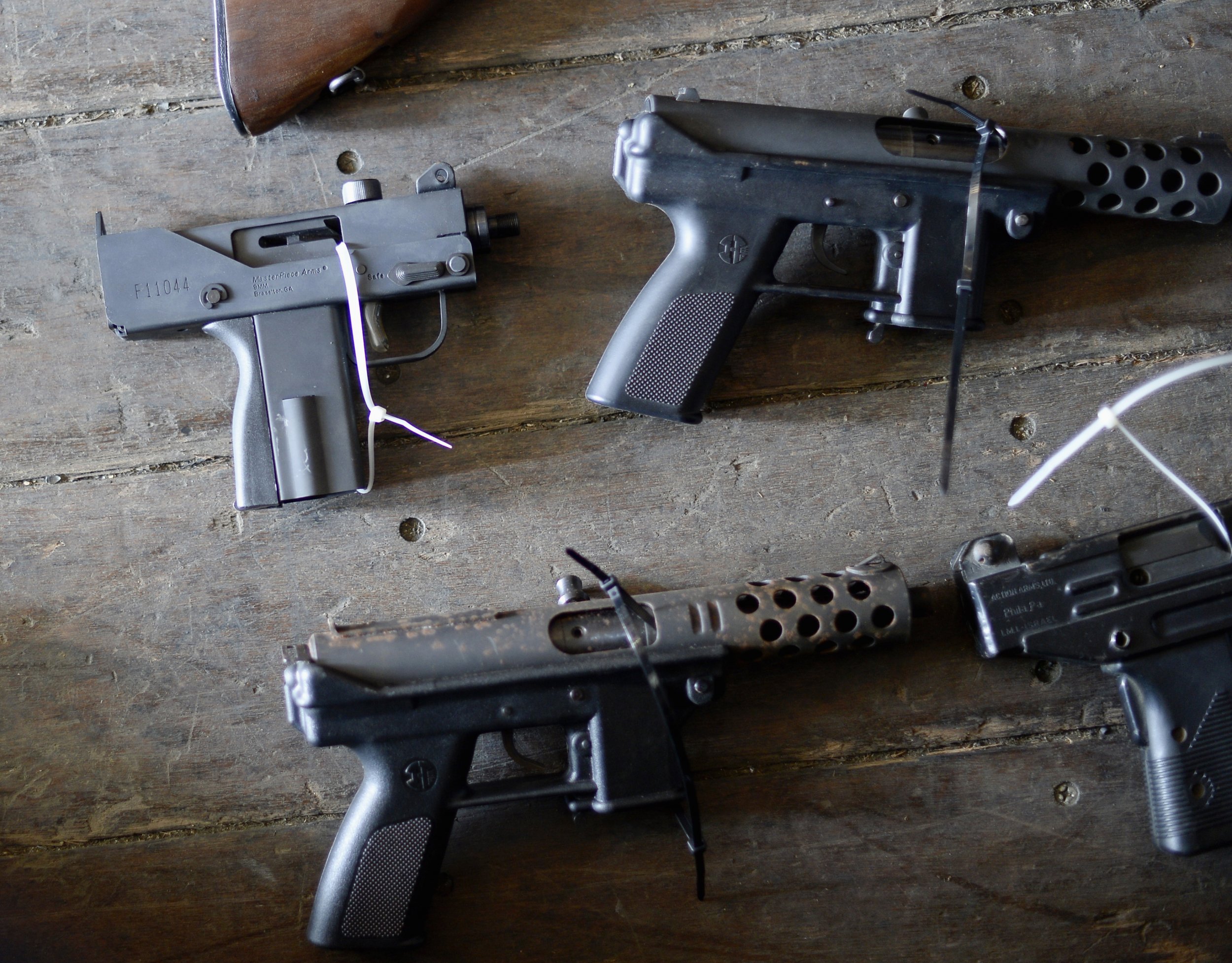 Well ahead of the January 1, Los Angeles Police started sending pleas to the public: Please don't celebrate New Year's Eve with gunfire. No, seriously. Don't.
Los Angeles has a long history with celebratory gunfire, which is most common on July 4 and December 31. It's unclear when, exactly, the trend began, but LAPD officers who spoke to Newsweek said they've dealt with it for the duration of their careers.
"It's something that we get complaints about every year. People just like to celebrate and sometimes they don't think," a public information officer with the department tells Newsweek. "They see it on TV a lot and sometimes they might do it."
Regardless of what motivates the shooters, the threat is the same each time they shoot. "When you fire a gun into the air, the ammunition has to come back down. It's the law of gravity," the officer says. "It poses a danger to innocent bystanders because you don't know where the bullet is going to travel."
And getting shot from the air is extra dangerous. The mortality rate for celebratory gunfire was around 32 percent, or over five times higher than that for other types of gunfire, according to a 1994 study from the King/Drew-UCLA Medical Center. The death rate was so high because falling bullets frequently strike victims in the head.
When a bullet is fired into the air, it can stay in flight for over a minute. On the way down, it gains a velocity of between 300 and 700 feet per second—that's more than powerful enough to kill a human. Skulls can be penetrated at a velocity of 200 feet per second.
On July 4, 1999, 9-year-old Brian Perez was hit in the head by a stray bullet. He died of his injuries the next day. At the time of Perez's death, he was the 39th person to be killed by a stray bullet on a holiday in L.A.
Last year on New Year's Eve, a man was struck in the face by a falling bullet. He survived.
Los Angeles County Sheriff's spokeswoman Nicole Nishida said that during the evening of 2014 into 2015, the department received 74 calls about illegal shooting.
The problem goes far beyond L.A. "People shooting in the air is an international problem," says Margo Bennett, executive director for Women Against Gun Violence. "We see these shootings in other American cities and in videos from the Middle East where soldiers and terrorists shoot guns in the air."
During last year's New Year's Eve celebrations, 43-year old Javier Suarez Rivera was killed by a falling bullet in Houston—the result of celebratory gunfire. His death was later ruled a homicide.
Houston's chief of police, Charles A. McClelland Jr., hosted a press conference in mid-December to warn against celebratory gunfire, which he expects to be a bigger issue than usual because of new open carry laws. "We know that at 12:01, midnight, folks in Houston and around this state will be eligible to openly carry a handgun in your holster," McClelland warned. "It is still unlawful for you to take it out of that holster and fire it off into the air.... It's dangerous, it's stupid and it's unlawful for you to endanger everyone else in the neighborhood because you want to fire off your gun at midnight."
During the holiday, McClelland estimates his police force responds to about 200 such gunfire calls. "It's a waste of resources," he added.
In New Orleans, celebratory gunfire is a regular issue on holidays, according to a public information officer. The department sends out annual reminders asking the public not to fire in the air. "We strongly discourage that type of behavior," the officer tells Newsweek . "If you are caught, you will be dealt with. Falling bullets fall."
As Bennett noted, the trend isn't isolated to the United States: A BBC investigation found examples of celebratory gunfire in Libya, the Philippines, Turkey, Jordan and Iraq. On New Year's Eve in 2011, stray bullets left three people dead in the Philippines.
One place where celebratory gunfire is less of an issue is New York City. Speaking ahead of the New Year's Eve celebration, New York Police Department Commissioner Bill Bratton said he expects gunshot reports to be minimal. "In L.A., nearly every cop is under an underpass at midnight because of the sheer volume," Bratton said, referring to celebratory gunfire. Bratton previously led the Los Angeles police force.
New York City is one of the large cities that uses ShotSpotter, a gunfire detection and location technology. According to national ShotSpotter data, over 20 percent of gunfire from September to December happens on New Year's Eve. ShotSpotter did notice a downward trend for celebratory gunfire in several areas: Miami Gardens, Florida, was down 37.5 percent and Stockton, California, was down 38.2 percent. Springfield, Massachusetts, had a particularly notable drop, down 60 percent between 2013 and 2014.
It's a tradition that police forces around the country would like to see go away all together. All the police departments interviewed by Newsweek said they will prosecute offenders to the full extent of the law. In addition to facing possible manslaughter charges if a wildly aimed bullet strikes someone, those who participate in celebratory gunfire in the U.S. can receive a year in prison for the charge of discharging a firearm into the air.