Lady Gaga, Ariana Grande, Miley Cyrus, Taylor Swift Urge Fans to Stay Home, Practice Social Distancing Amid Coronavirus
Celebrities are urging their followers to stay at home and practice social distancing during the coronavirus outbreak. Celebrities including Lady Gaga, Miley Cyrus, and Ariana Grande have all urged their followers to stop socializing and to stay at home as much as possible.
Lady Gaga posted a statement on Instagram: "So I talked to some doctors and scientists. It's not the easiest for everyone right now but the kindest/healthiest thing we can do is self-quarantine and not hang out with people over 65 and in large groups.
"I wish I could see my parents and grandmas right now but it's much safer to not so I don't get them sick in case I have it. I'm hanging at home with my dogs. I love you world, we'll all get through this. Trust me, I talked to God—she said we're gonna be ok."
Hilary Duff shared a video saying: "To all you young millennial a******s that keep going out and partying: GO HOME. Stop killing old people please."
Ariana Grande tweeted: "I keep hearing from a surprising amount of people statements like 'this isn't a big deal' / 'we'll be fine' ... 'we still have to go about our lives' and it's really blowing my mind. I understand if that is how [you] felt weeks ago. But please read about what's going on. Please don't turn a blind eye.
"It is incredibly dangerous and selfish to take this situation that lightly. The 'we will be fine because we're young' mindset is putting people who aren't young and/or healthy in a lot of danger. You sound stupid and privileged and you need to care more about others. Like now."
Grande also urged her followers to call their senators to support the passing of the bill that would provide people with financial support such as paid sick leave due to the coronavirus outbreak. Grande then followed up with a tweet that said: "like your hip hop yoga class can f***ing wait I promise."
Miley Cyrus said on Twitter: "Be thoughtful. Respectful. Compassionate. HUMAN. while preparing for social distancing... NO ONE needs every soup in the store, the more we hoard the more expensive and sparse necessities will become, leaving many without essentials. This is a great time to practice restraint..." along with a clip from Hannah Montana in which her character comes home with loads of shopping bags because of "an emergency."
In a post on Instagram stories, Taylor Swift wrote: "Guys—I follow you online and I love you guys so much and need to express my concern that things aren't being taken seriously enough right now. I'm seeing lots of get togethers and hangs and parties still happening.
"This is the time to cancel plans, actually truly isolate yourself as much as you can, and don't assume that because you don't feel sick that you aren't possibly passing something on to someone elderly or vulnerable to this. It's a really scary time but we need to make social sacrifices right now."
Beauty influencer and YouTuber Tati Westbrook shared an article with the caption "Our medical professionals are in need of protection. This is not affecting just the elderly. We have a 40-year-old ER Dr in ICU. Please stay home if you can."
Australian actress and singer Mia Mitchell tweeted: "Not everyone is able to practice social distancing which is why, If you have the option, STAY THE F*** HOME!!! If you post pictures from a bar or club you are being lame!"
Arnold Schwarzenegger posted a video of him advising his followers to stay at home while feeding a donkey named Lulu and a pony named Whiskey. Schwarzenegger captioned his video: "Stay at home as much as possible. Listen to the experts, ignore the morons (foreheads). We will get through this together."
Wells Adams shared a photo of him with his dog and said: "Social distancing isn't all bad. Stay inside. Hang out with your dog."
Chance the Rapper shared an upside of staying at home, as he said: "This social distancing just made me make my first pitcher of Kool-Aid in awhile. Still got it"
Jimmy Kimmel shared an edited video of Bernie Sanders and Joe Biden standing further apart than they did at the Democratic debate in Washington D.C., and said: "Be like Joe and Bernie, practice social distancing."
WWE wrestler Paige tweeted: "Self quarantining/social distancing has now [given] me an excuse to be at home and not talk to people" with a gif of a man closing a door in someone's face.
Fletcher paraphrased the lyrics from her song 'Forever' and tweeted: "I think I could love you forever and ever and ever and ever, but don't think we should be together right now (bc social distancing) STAY HOME KIDS."
Nev Schulman, who presents the TV show Catfish which helps people in online relationships meet for the first time (and investigates whether or not they are who they say they are), tweeted: "I never thought I'd say this, but now is the perfect time to start an online relationship with someone you can never meet in person."
Schulman added: "But seriously, please be safe and smart everyone. Wash your hands. Practice social distancing and stay inside whenever possible."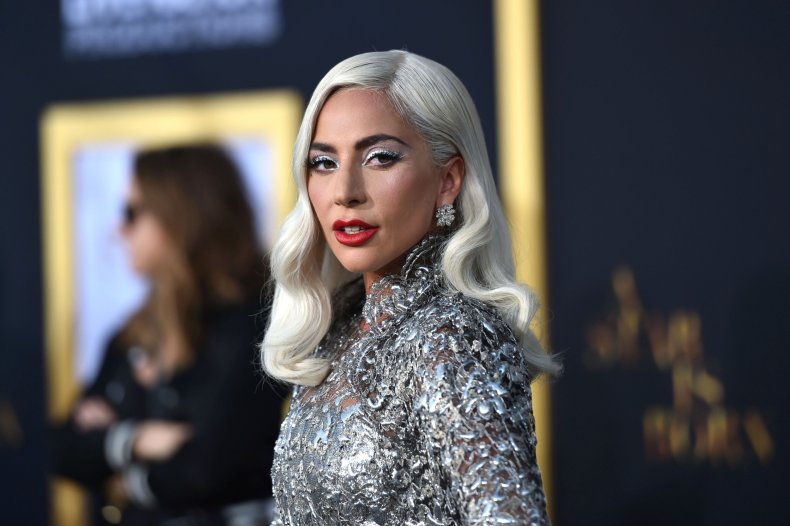 World Health Organization advice for avoiding the spread of coronavirus disease (COVID-19)
Hygiene advice
Clean hands frequently with soap and water, or alcohol-based hand rub.
Wash hands after coughing or sneezing; when caring for the sick; before; during and after food preparation; before eating; after using the toilet; when hands are visibly dirty; and after handling animals or waste.
Maintain at least 1 meter (3 feet) distance from anyone who is coughing or sneezing.
Avoid touching your hands, nose, and mouth. Do not spit in public.
Cover your mouth and nose with a tissue or bent elbow when coughing or sneezing. Discard the tissue immediately and clean your hands.
Medical advice
If you feel unwell (fever, cough, difficulty breathing) seek medical care early and call local health authorities in advance.
Stay up to date on COVID-19 developments issued by health authorities and follow their guidance.
Mask usage
Healthy individuals only need to wear a mask if taking care of a sick person.
Wear a mask if you are coughing or sneezing.
Masks are effective when used in combination with frequent hand cleaning.
Do not touch the mask while wearing it. Clean hands if you touch the mask.
Learn how to properly put on, remove and dispose of masks. Clean hands after disposing of the mask.
Do not reuse single-use masks.