Celebrities Are Donating Money and Water to Flint, Calling for Others to Join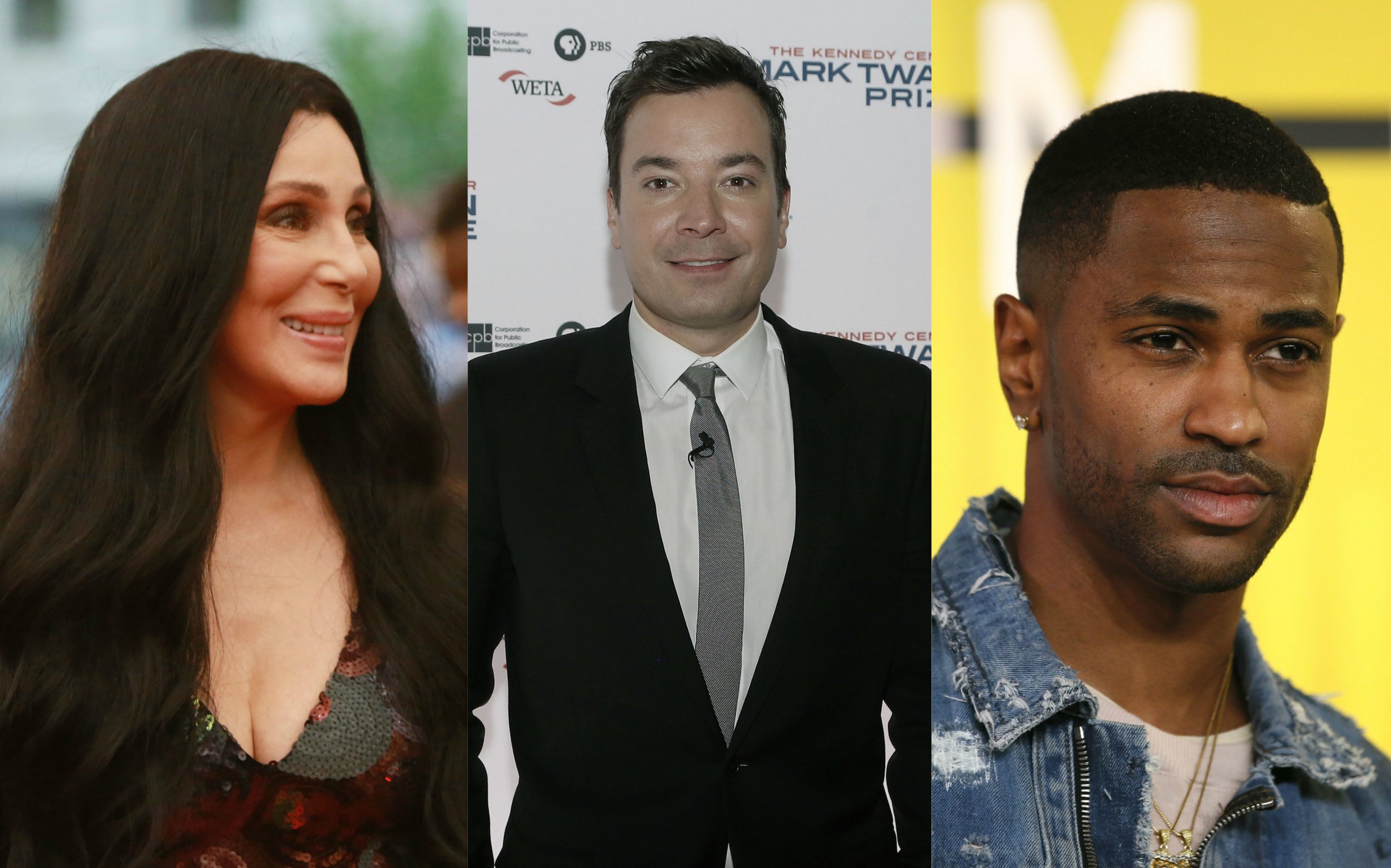 In the past month, the water crisis in Flint, Michigan, has escalated from a local controversy into a federal state of emergency declared by President Barack Obama last week. Such things happen when residents are dying because of govermental negligence, which appears to be the case here.
Since 2014, when Flint's water supply was switched to the Flint River from Detroit's system, thousands of people are feared to have suffered permanent brain damage, and 10 residents have died from Legionnaire's disease, the unusual outbreak of which has been linked to the lead-contaminated water.
The crisis is drawing the attention of many prominent people in addition to Obama. Actor Matt Damon told The Daily Beast on Saturday that Michigan's governor needs to step down. "At the very least he should resign! At the very least," Damon said of Governor Rick Snyder. "Listen, everybody's entitled to a fair trial in the United States of America. But that man should get one. And soon. That's just my personal opinion."
The issue is of particular concern to Damon, who co-founded Water.org, a charity dedicated to providing underdeveloped countries with clean drinking water. Unfortunately, not everyone has the scientific know-how of Damon's character in The Martian, Mark Watney, who churns water out of thin air.
Other actors, musicians and athletes also have voiced their frustration with the government's apparent negligence, and many have made sizable donations of either money or clean water to the relief effort.
Some of the biggest donations have come from the music industry. Pearl Jam recently pledged $125,000 to the United Way of Genesee County, which includes Flint, and have rallied "friends and partners" to give an additional $175,000. The band also set up a CrowdRise funding page that has amassed over $350,000 in donations. "One hundred percent of donated funds are used for Flint community projects and no administrative fee is assessed," the band wrote on its website.
The hip-hop community has also pledged support. Meek Mill, who grew up in Detroit, donated 60,000 bottles of water. Big Sean, also from Detroit, pledged $10,000: "In recognizing the great work that the Community Foundation of Greater Flint Michigan has been doing, it is my hope we can help by raising the money needed to ensure that the children who have been hit the hardest receive the care that they need today and well into the future."
Big Sean also started a "Help Flint's Kids" campaign on CrowdRise that so far has received over $20,000 in donations. A similar page created by Jack White's Third Man Records has raised over $10,000. White formed The White Stripes in Detroit in 1997.
Perhaps the biggest name in Michigan music, at least in recent years, is Eminem. The Detroit-based rapper has teamed up with Pittsburgh rapper Wiz Khalifa, Sean "Diddy" Combs and actor Mark Wahlberg to donate a million bottles (5,000 cases) of water to Flint through AQUAhydrate, a high-performance bottled water company partially owned by Diddy and Wahlberg.
Then there's Cher. The diva teamed up with Icelandic Glacial to donate over 180,000 bottles of water to the relief effort. "I felt like I needed to do something," the diva told Billboard. "I mean, people have known that the [Flint] river was polluted forever. Why would they go to that as the water source? It's mind-boggling."
Like Damon, Cher thinks Snyder needs to stand trial, if not be thrown directly in jail. "He's wearing the wrong kind of pinstripes," she continued. "They should be going the other way. He's just trying to save his ass now."
On Sunday, Jimmy Fallon tweeted to over 34 million followers that he would be giving $10,000 for the relief effort.
Mark Ruffalo, Jim Gaffigan, Sandra Bernhard, Young Jeezy and Magic Johnson are among the other celebrities who have spoken out.
Plenty of athletes have joined the cause, as well. Detroit Lions defensive end Ezekiel Ansah pledged 94,000 bottles of water. Why the odd number? Because 94 is what is on Ansah's back when he suits up on Sundays. Fellow Lions Haloti Ngata, Darryl Tapp, Gabe Wright, Jason Jones and Joique Bell joined the effort as well, along with Angelo Blackson of the Tennessee Titans.
"I am thankful to be in a position to do something about this," said Ansah in a statement. "I can only hope this helps as a more permanent solution is being determined. It speaks volumes that my teammates were happy to jump on board and support as well."
The Washington Redskins defensive line also banded together to send help to Flint. Last week, nose tackle Terrance Knighton tweeted that the unit sent 3,600 bottles of FIJI water to Flint's Catholic Charities USA. "It's amazing what a simple group chat can do," Knighton tweeted. "It is very important that our youth is healthy, because they are the future of this country."
Seattle Seahawks running back Thomas Rawls, who this year emerged as a potential star while Marshawn Lynch was injured, is from Flint, and went to school at Central Michigan University. He said that he wants "to be Superman to my city," and he is planning to return home to help those in need.
"One thing I can tell you about the people in Flint is they're tough, and they are built for it," said Rawls. "And that's one thing that I just want to display and show my gratitude through them, go back home and do a lot for the city."
The most vocal celebrity probably has been Michael Moore. A Flint native, the documentary filmmaker has been bringing the struggles of his hometown into national view for years, most notably with his 1989 film Roger & Me, which focused on the auto industry's relationship with Flint's working class.
Moore has been leading protests on the ground, calling for Snyder's arrest, and pleading for Obama to visit Flint. Last week, Obama visited Detroit to address several Michigan issues including the water crisis, but did not actually visit Flint. On Thursday, however, Obama declared he would be giving $80 million in aid to the city. Snyder is expected to testify before Congress on February 3.