25 Celebrities Who Came Out in 2018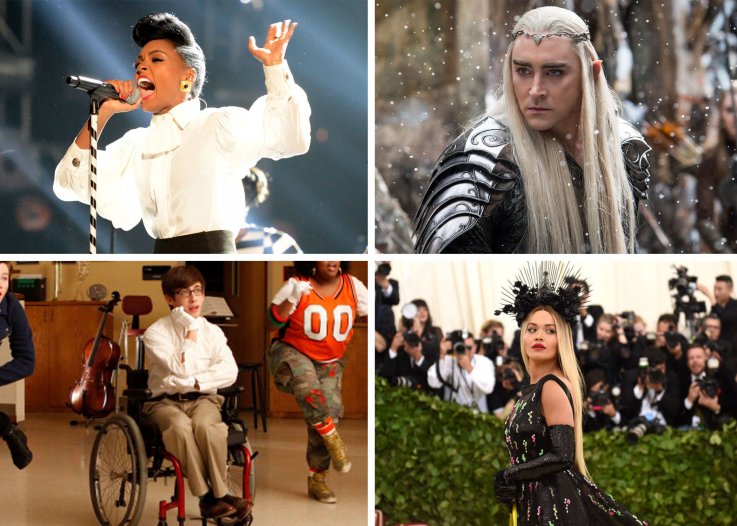 Once upon a time coming out was career suicide for a celebrity. But more and more stars are feeling comfortable identifying as members of the LGBT community, even as Hollywood still discriminates with homophobia and transphobia.
Singer-actress Janelle Monáe came out as pansexual to Rolling Stone, calling herself a queer woman and a "free-ass motherf*cker."
Other stars who shared their truth include Broad City's Abbi Jacobson, Thor: Ragnarok's Tessa Thompson, singers Kehlani and Jason Mraz, and Hobbit actor Lee Pace. Pulitzer-winning Journalist Ronan Farrow, a prominent voice in the #MeToo movement, said that "being a part of the LGBT community—which recognized that reporting I was doing early on and elevated it, and has been such a stalwart source of support through the sexual assault reporting I did involving survivors who felt equally invisible—that has been an incredible source of strength for me."
And more celebrities are coming out at the start of their careers, including Disney Channel alum Alyson Stoner (The Suite Life of Zack & Cody), Garrett Clatyton (Teen Beach Movie) and Josie Totah (Jessie), who came out as a transgender in a personal essay published in Time.
"In the past, I've halfway corrected people by telling them I identify as LGBTQ. I wasn't ready to be more specific," she wrote. "I was afraid I wouldn't be accepted, that I would be embarrassed, that the fans who knew me from the time when I acted in a Disney show would be confused. But I realized over the past few years that hiding my true self is not healthy. I know now, more than ever, that I'm finally ready to take this step toward becoming myself."
October 11 is National Coming Out Day, when members of the LGBT community are encouraged to be open about their true selves. Which other notable figures came out this year? Slide through to find out.