Celebrities Hawking Random Products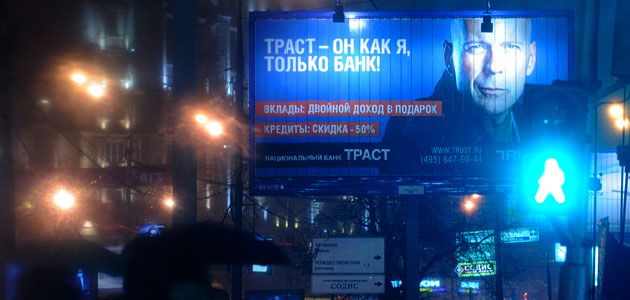 There's no faster way to pump up a product than to have a famous face singing its praises, so it's no real surprise that companies turn to celebs to hawk their wares. But among the well-known endorsements (NBA athletes and sneakers, etc.), there are some more under-the-radar product pitches, from Bruce Willis telling people to trust in a particular bank to Kiefer Sutherland appearing in ads for a Japanese energy drink. NEWSWEEK looks at both the high-profile and the largely unknown commercials famous folks are appearing in.
In a commercial that aired during this year's World Series, disgraced former Illinois governor Rod Blagojevich makes light of the corruption scandal he was involved in while shilling for a nutty snack. In the ad, Blagojevich opens a suitcase to find not the expected piles of cash but an overflow of pistachios; the spot is part of a series that includes other C-list celebs such as Levi Johnston and Jersey Shore's Snooki.
Who wouldn't want to smell like one of America's sexiest pop singers? Beyoncé's Heat perfume had sizzling sales of around $100 million in its first year, but the brand may be too hot for some: A commercial for the perfume was banned during daytime hours in the U.K. for showing too much of the diva.
The 24 star struggles to get through a train full of giggling girls as the clock ticks, in a commercial for the Japanese energy drink Calorie Mate. The spots for the beverage feature the digital countdown from the show, but Sutherland's main problem seems to be understanding Japanese.
This French liquor plays off P. Diddy's image as a smooth operator. Ads for the grape-based alcohol have P. Diddy giving man-to-man advice on how to be cool and be safe over the holidays: "You know what's not smooth ... not having a designated driver."
What parents wouldn't want their daughter going to school dressed like Britney Spears? Britney's Candies apparel line was launched this summer. But Mom and Dad shouldn't worry too much. The discount fashion brand is fairly tame—by pop-star standards.
The star of That 70's Show may not bring to mind tech savvy. But Nikon has made Demi Moore's husband the frontman for its point-and-shoot Coolpix camera in ads featuring Kutcher's adoring fans stealing his gadget and leaving behind flirty photos.
Warning: Video contains NSFW language
Snoop Dogg might seem like a natural spokesman for a liquor brand, but cognac is often seen as an old man's drink. Landy clearly hopes that the rapper behind "Gin and Juice" can introduce a new generation to a drink usually associated with cigar rooms and country clubs.
Jon Hamm, star of Mad Men, gained just a little more ubiquity on the small screen this year as the voice of Mercedes-Benz. Hamm, who plays Don Draper, an advertising executive in the 1960s on the show, narrated—but is not seen in— a commercial for the luxury-car brand's hybrid S400. Don Draper as spokesman for a green car seems like a stretch, but the automaker is betting his pitch will work with a younger audience.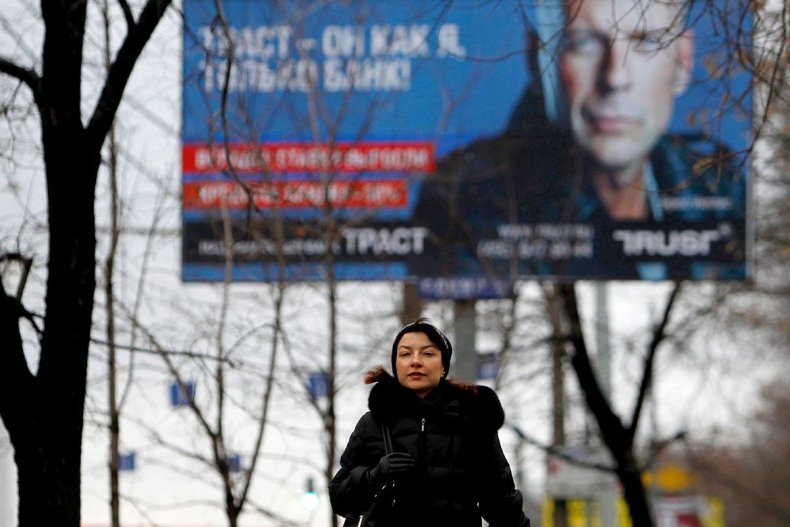 Tough-guy actor Bruce Willis is representing Russia's Trust bank in a new ad campaign. The matchup between the action star and the financial institution may appear odd, but the bank's last spokesman was a Russian weightlifter who died earlier this year. Billboards seen around Moscow feature a picture of Willis and the slogan "Trust is just like me, but a bank." Some people apparently like their financial institutions prone to violence and profanity.
Celebrities Hawking Random Products | Business