Celebrity Watch: Who's Running the New York City Marathon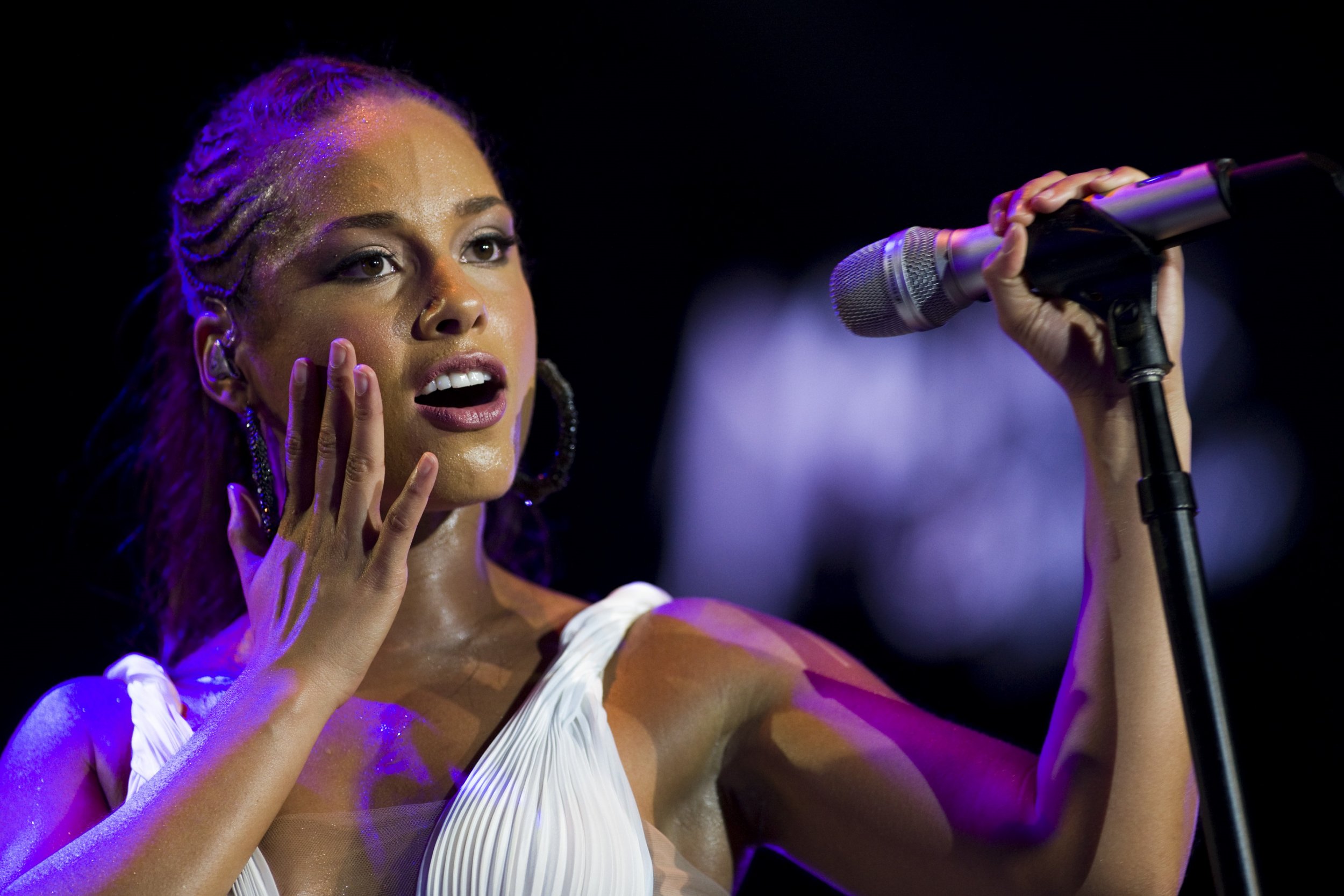 Each year, there are some brave, foolhardy or really fit celebrities who take to the streets to run New York City's world-renowned marathon, often participating to raise money for charity.
Past runners include American actress Katie Holmes, tennis star Caroline Wozniacki and Canadian-American singer Alanis Morissette.
On Sunday, try to spot these high-profile individuals among the more than 50,000 runners on the 26.2-mile route:
Alicia Keys
The 15-time Grammy Award winner and native of New York will run for her charity. Co-founded by Keys, Keep a Child Alive strives to end AIDS by combating the physical, social and economic impacts of HIV.
"I'm all about breaking mental boundaries, and training for a marathon falls right into the Jedi mind-training I need," she said in a blog post published by Refinery29. She said she ran a marathon in Greece in 2007 and swore she "would never do another one."
The global activist was raised in the Hell's Kitchen neighborhood of Manhattan, not far from where the marathon ends in Central Park.
Ethan Hawke
The Academy Award–nominated actor will run on behalf of the Doe Fund. The nonprofit organization provides programs to people hoping to overcome homelessness, incarceration or substance abuse.
His wife, Ryan Hawke, will join him in running. He said he they are feeling "daunted and terrified" about the race.
"But fortune favors the bold, right?" he said in a statement to New York Road Runners. The marathon is NYRR's main event.
James Blake
The former professional tennis star is running for the James Blake Foundation, in memory of his father who died from stomach cancer in 2004. The money will go toward the Thomas Blake Sr. Memorial Research Fund, which supports early detection research at Memorial Sloan Kettering Cancer Center in New York.
Katrina Bowden
In her second New York City Marathon appearance, the 30 Rock actress is running for the Team in Training of the Leukemia and Lymphoma society. The endurance sports training program raises money for blood cancer research.
She currently stars in Public Morals.
Nev Schulman
He is an American producer who is best known for the 2010 documentary Catfish. He also is the host and executive producer of the subsequent TV series of the same name. He will run his first marathon for the J/P Haitian Relief Organization, which works to bring sustainable programs to the people of Haiti.
"As a New Yorker, this race has always been a big part of my life," he wrote on his fund-raising page. "In fact, one of my earliest childhood memories is standing with my mom and brother watching my dad cross the finish line."
Tiki Barber
The former New York Giants running back will race for the PitCCh in Foundation, which works with inner-city youth through educational and athletic activities.
Last year he ran the New York City Marathon in 5 hours, 14 minutes and 37 seconds.
Sean Astin
Less than a month before the New York City Marathon, the Lord of the Rings star ran the 140.6-mile Ironman Championship Triathlon in Kona, Hawaii, on October 10. He participates for his Team #Run3rd, a global Twitter campaign sharing dedications made on behalf of people's loved ones, causes and ideas.
His slogan is: "I run 1st for myself, I run 2nd for my family, I #run3rd for you."
Chris Klug
The professional snowboarder was the first person to win an Olympic medal after surviving a liver transplant. He will run Sunday for the Chris Klug Foundation, which advocates for organ and tissue donation.
Dave Obelkevich
The 72-year-old former music teacher has run every New York City Marathon since 1976. He holds the longest streak of consecutive marathons in the city, and will return for another year to increase his record.