25 Actors Who Turned Down Iconic Movie Roles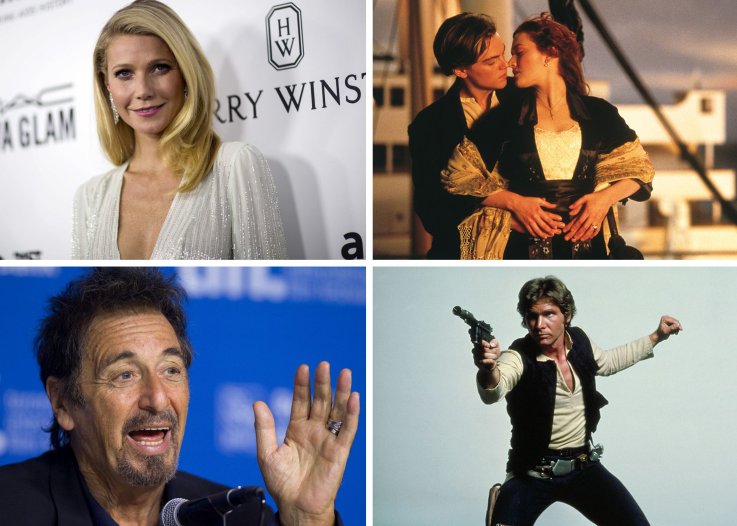 It's hard to imagine anybody else in certain movie roles: Daniel Day-Lewis in Lincoln comes to mind. Whoopi Goldberg in Sister Act or Tom Hanks in Forrest Gump. But, just like many things in Hollywood, things are not always as they seem: Often it's a long and winding road to get a film cast, and many future classics were turned down by some pretty big names.
"What a stupid move that was, right?" actress Christina Applegate told Entertainment Tonight in 2012 about passing on Elle Woods in Legally Blonde, the film that helped catapult Reese Witherspoon into the stratosphere. And Hollywood is filled with celebrities turning down what could have been iconic roles. Like Bette Midler, who passed on Sister Act: "I said, 'My fans don't want to see me in a wimple.' I don't know where I got that from. Why would I say such a thing?"
Then there are those stars who rejected parts because they weren't up to their standards: Like Will Smith, who turned down the title role in Django Unchained because it wasn't the "lead."
Sometimes it's just a scheduling conflict but in other cases the decision runs deeper, like when an actor has moral objections: "I wasn't going to be a prostitute on film," Angela Bassett told Newsweek about turning down Monster's Ball, though the character wasn't technically a prostitute. "I couldn't do that because it's such a stereotype about black women and sexuality." Of course Halle Berry, who was ultimately cast in the film, went on win the Best Actress Academy Award, the first African-American to do so.
Slide through to discover which Hollywood stars turned down movie roles that ended up making other actors household names. Try to imagine Al Pacino as Han Solo or Johnny Depp as Ferris Bueller.
Yeah, it's about to get weird.