Stephen Colbert, John Legend, and Demi Lovato React to Election Stress—They're Not Alone
People all over the country were feeling stressed out while watching the results of the presidential election slowly come in all through the night. The conflicting reports, and endless speculation from news pundits added to the often super-charged and chaotic proceedings in what was already going to be a high-stakes night in a deeply divisive race. Needless to say, celebrities were feeling the anxiety as much as anyone else, particularly since many of them have taken to vocally sharing their thoughts all through the run-up to the election.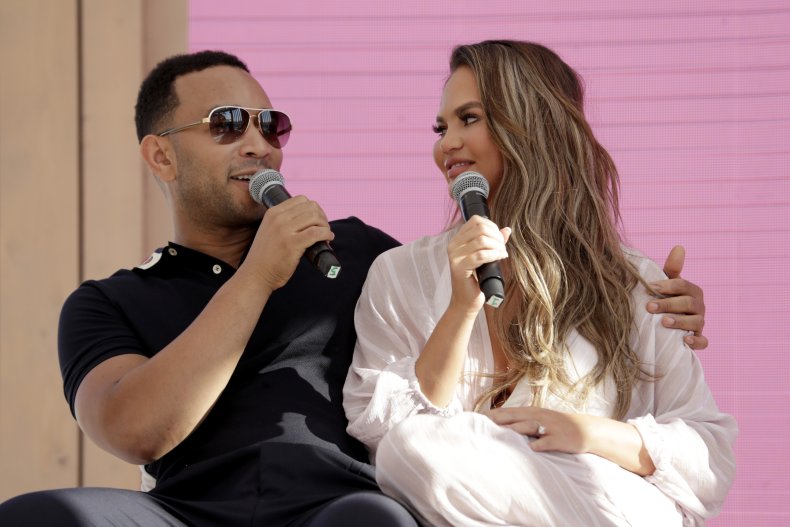 Many celebrities took to Twitter to air the grievances or share in their sleep-deprived stress. Others tried to remind their fans of the importance of being patient. Jessica Chastain was one of the latter.
Today show anchor Hoda Kotb preached the same message as Chastain.
Busy Phillips also noted the process is "a marathon and not a sprint."
On the other hand, pop star Demi Lovato, a very vocal critic of Pres. Trump, expressed sadness that the election was even close.
Director Jon Favreau encouraged followers to get involved and help get voters fix ballots with mistakes so they could be counted, noting he helped with a shift doing so in Arizona.
Meanwhile, Dan Levy, the Emmy-winning creator and star of Schitt's Creek, was among the stars who thanked those worked at the polls.
Kerry Washington shared Levy's sentiment:
Singer John Legend reminded fans not to feel too much premature anxiety about the process, as 2018's mid-term elections were similarly close in many races and required extra time to count votes.
Legend's wife, Chrissy Teigen, didn't seem to hear him out, though. She spent the night of the election--following a rally in Philadelphia with her husband--sharing home videos of photos of various ways she was distracting herself from the stress of the news. This included cooking projects and this very Teigen-like game with her daughter:
She wasn't the only one sharing her stress. Laurie Hernandez, a two-time Olympic Medalist and Dancing With the Stars champion, tweeted the following:
Halsey was one of the first famous faces to expose feeling the burden of stress early on. By late afternoon yesterday, she shared how she was very conflicted about how to deal with it...
YouTube comedian Lilly Singh didn't seem all that conflicted about how to deal with the stress of the day, at least not according to the GIF she shared.
Comedian and star of The Big Sick, Kumail Nanjiani, suggested to his followers not to point out Pres. Trump's hypocrisy by reposting his tweets, but to instead report them to Twitter.
The election news had actor Zach Braff searching for some interested forms of relief...
All over Twitter, celebs were looking forward to any kind of escape, including Mark Hamill.
Conan O'Brien, like many noted comedic personalities, was still able to make light of the election.
Other late night hosts also had numerous humorous tweets throughout yesterday, last night and into today, including Stephen Colbert. One wonders if they will be able to sustain this momentum about election jokes if the vote-counting continues on into the week, or later.