'Celebrity Big Brother': Joey Lawrence Pegs Possible Winner, Says The House Had Too Much Negative Energy
Celebrity Big Brother houseguest Joey Lawrence was evicted from the house, and had more stressful things to say about the game than positive. Lawrence claimed he couldn't get a word in during crucial conversations, and didn't feel the show created an upbeat, escapist air that reality TV should provide.
Lawrence spoke of his gameplay and those around him. "Honestly, it was really exhausting," he told Entertainment Weekly of never getting a word in. "They suck up all the energy in the room and then a few of them get extremely angry and personal. It's really difficult to play with people like that. People tune into to be entertained, not watch people throw insults at one another."
The actor expanded on that point. "That's part of the game," he said. "The women are very emotional. It's not fun when people are throwing personal insults and dropping f-bombs in the house. It's pretty crazy."
Lawrence claimed he saw a more positive outlook and gameplay in last year's season of Celebrity Big Brother, which was the first of its kind in the U.S. "Last season, there were a lot more people who were in the right mind to play this game," he claimed. "This year, people came in hot and emotional. These are grown adults throwing f-bombs. With all the stuff going on in the world today, people want to turn on the TV and watch people having fun with the game."
Newsweek subscription offers >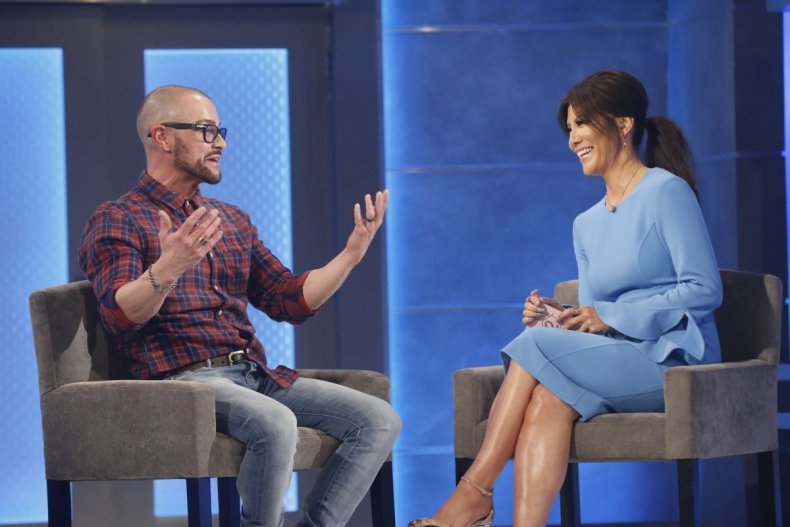 In all, Lawrence said he did have fun, and he's made a friendship to last. "I'm always up for a challenge. I was thankful for when I met Ryan [Lochte]," he shared. "We had a cool friendship. We've already spoken, which is really cool. Other than it was difficult to be in there with that kind of energy. But I'm thankful for the opportunity that CBS gave me."
As for one of the house's biggest alliances, Lawrence sees a houseguest with the upper hand. "I think the person who probably has the edge right now might be Tamar because at the end of the day I don't think Natalie and Lolo can really stand up to her," he said. "She's a very powerful person and likes to overpower you with her emotion, although Lolo is pretty much out of control most of the time. She's not strong. Tamar is stronger than her. I would say Tamar at the moment unless something drastic happens."
'Celebrity Big Brother': Joey Lawrence Pegs Possible Winner, Says The House Had Too Much Negative Energy | Culture