'Celebrity Big Brother' Spoilers: Kato Kaelin Surprised by Unanimous Eviction Vote
Kato Kaelin was sent packing in the Celebrity Big Brother house Monday night in a unanimous vote. The former O.J. Simpson murder trial witness said he didn't see it coming. Kaelin shared his thoughts on the seamless eviction immediately after her left the house on Entertainment Tonight.
Kaelin was put up for eviction by Head of Household Tamar Braxton, who nominated him beside his closest ally, Tom Green. Green had been under the impression he'd be going home all week. At one point, he said if he'd won the Power of Veto, he may have used it on Kaelin, just to throw a surprising twist in the game. Even in his eviction speech on Monday, Green nearly said his goodbyes. However, not a single houseguest voted to send Green home over Kaelin.
Kaelin expected Dina Lohan to vote him out, he told Entertainment Tonight, but was shocked to see the entire house on the same page.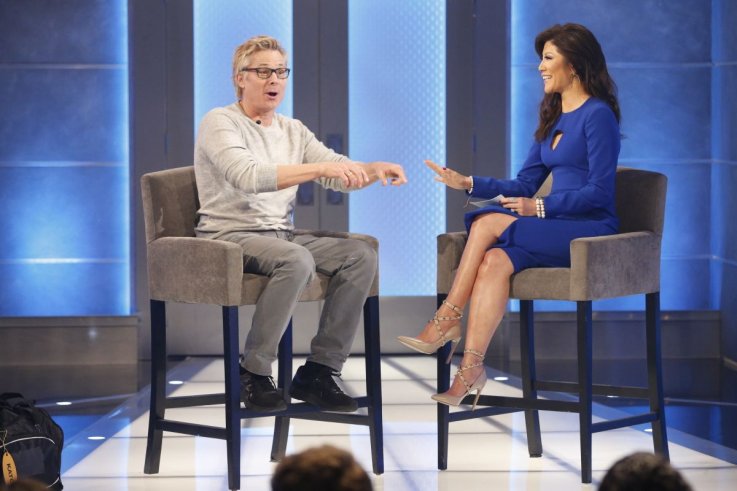 Kaelin said his close relationship with Green was more important to him than strategy. "We just started talking at night, and we made a deal," he said of their quick friendship. "We shook hands and said, 'Loyalty to the end of this. I'll never double-cross you if you never double-cross me.'"
In a season of complicated alliances and houseguests walking on eggshells, Green and Kaelin did not betray one another. Their loyal partnership led them to control the house and every competition for more than a week, causing them to become obvious targets for eviction.
Kaelin was also happy to introduce America to himself in the house. "The bottom line is, I was so happy that people hopefully saw a different side of me," he said. "I live for laughter and light and I always will. I'll always pay it forward."
Despite the shocking eviction, Kaelin said he was thrilled to be out of the house. "I kissed the ground, because it was so nice to be back on terra firma!" he said. "I was out, I saw people! It's an incredible feeling [to be out]."
In Kaelin's absence, Green will continue the game, though who he will align with could change at any moment. In a much-needed victory, given his recent status as a house target, Green won the Head of Household competition and will be controlling the game this week, according to Big Brother Daily.
'Celebrity Big Brother' Spoilers: Kato Kaelin Surprised by Unanimous Eviction Vote | Culture