'Celebrity Big Brother' Spoilers 2019: Final Nominations Secured After Veto Win And Big Decision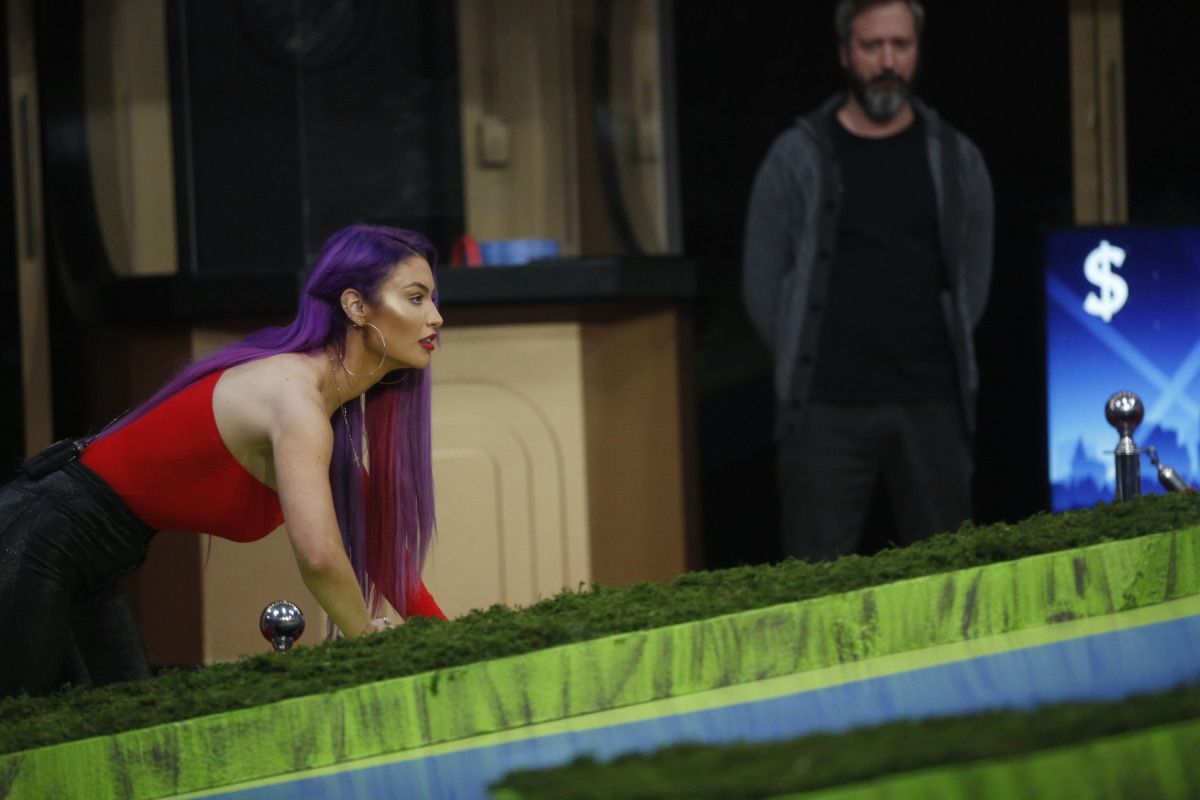 Big moves are being planned in the Celebrity Big Brother house, but they may not be executed to perfection due to shifting alliances. Current Head of Household, comedian Tom Green, has his sights set on eliminating a former alliance member, former NFL star Ricky Williams. But Williams may be safe after all.
This week's Power of Veto competition was crucial. Green and close alliance member Kato Kaelin, who is best known for his role as a witness in the OJ Simpson trial, have been winning back to back competitions and single-handedly controlling the house. In this week's Veto competition, they lost that power.
The Veto win did go to someone they trust, though: WWE star Natalie Eva Marie, according to Big Brother Network. The fighter and reality star is in an alliance with Green and Kaelin, but she may not respect the alliance as much as they'd previously thought. Though Green and Kaelin felt safe knowing Eva Marie would put their plan to backdoor Williams in action, they thought wrong. Eva Marie decided not to use the Power of Veto, meaning Williams is safe.
This means the final nominations for this week are Joey Lawrence and Kandi Burruss. One of the two will leave the house in Saturday's live eviction.
This week, an extra power is in play. The newest Celebrity Big Brother twist allows one houseguest to remove themselves from the block during Saturday's eviction. The twist is called "The Publicist," and was rewarded to Tamar Braxton. Braxton has been one of the most vocal houseguests, and has been involved with a series of fights, but she has not shared that she won the power.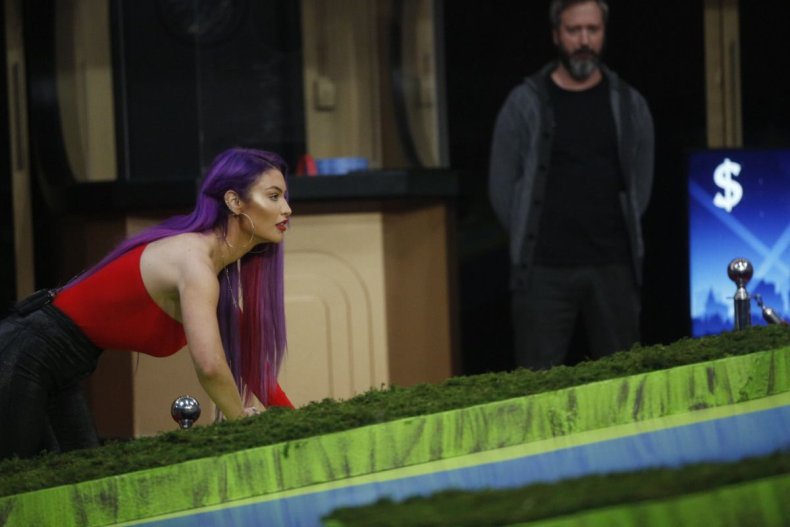 With no chance as eliminating Williams this week, Kaelin and Green have set their sights on removing Lawrence from the game, according to Gold Derby. What Kaelin and Green are unaware of, though, are conversations between houseguests, captured on the live feeds, that suggest Kaelin and Green will be abandoned by their alliance members. This may mean Burruss will go home, not necessarily by preference, but by stance to keep Lawrence over Green and Kaelin's wishes.
Eva Marie is working closely with Olympian Lolo Jones. The pair have constructed a plan to break from Kaelin and Green, and have secured a possible new alliance with Lawrence and Williams. Green and Kaelin seem unaware that their own ties have shifted.
'Celebrity Big Brother' Spoilers 2019: Final Nominations Secured After Veto Win And Big Decision | Culture