'Celebrity Big Brother' Spoilers: Tamar Nominates Two Big Targets For Eviction
If there's one thing obvious about this season of Celebrity Big Brother, it's that no one is afraid to get their hands dirty. From week to week there have been a series of plans to backdoor, blindside and betray, and while this week strays a bit from that mold, a bold move has been made.
Tamar Braxton has been crowned Head of Household. Braxton has been known to take leadership roles in the house, and has already had a series of flare ups with her own alliance members. In the competition, Braxton beat out Kato Kaelin for the power this week, according to Big Brother Network.
This loss could be highly detrimental for Kaelin because of his history with Braxton in the house. Kaelin formally nominated Braxton for eviction. He's also been accused of nearly making a racist remark, which details are not incredibly clear on.
The next eviction will be Monday night, and while Veto results are still unknown, spoilers have revealed who is sitting on the block by Braxton's hand. Unsurprisingly, Kaelin is up for eviction. As of nominations, he was seen sitting beside his closest ally, comedian Tom Green.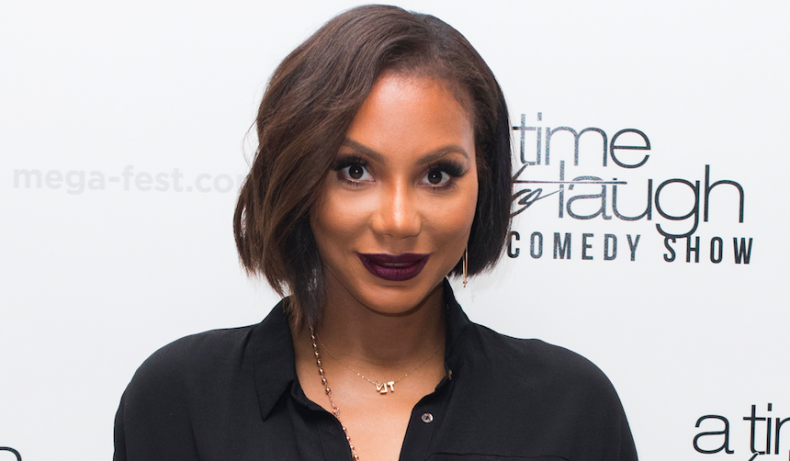 Green and Kaelin have been nearly exclusively running the decisions in the household. It's a natural move to place them on the block beside each other. Braxton's move is bold, but expected and easily understandable to her fellow houseguests.
The last person evicted from the house was actor Joey Lawrence. Lawrence pegged Braxton as a possible winner of the season during a post-show interview with Entertainment Weekly. Lawrence claimed Braxton's alliance of Lolo Jones and Natalie Eva Marie won't be able to outlive her in the game. "I think the person who probably has the edge right now might be Tamar because at the end of the day I don't think Natalie and Lolo can really stand up to her," he said. "She's a very powerful person and likes to overpower you with her emotion, although Lolo is pretty much out of control most of the time. She's not strong. Tamar is stronger than her. I would say Tamar at the moment unless something drastic happens."
Braxton clarified Kaelin is her target this week, though Green assumes he'll be leaving the house at some point. He said he might use the Veto on Kaelin for the heck of it. It's unclear if Green's statement was a joke.