Celebrity Chef And Donald Trump Nemesis José Andrés Is Called A Self-Promoter By FEMA Official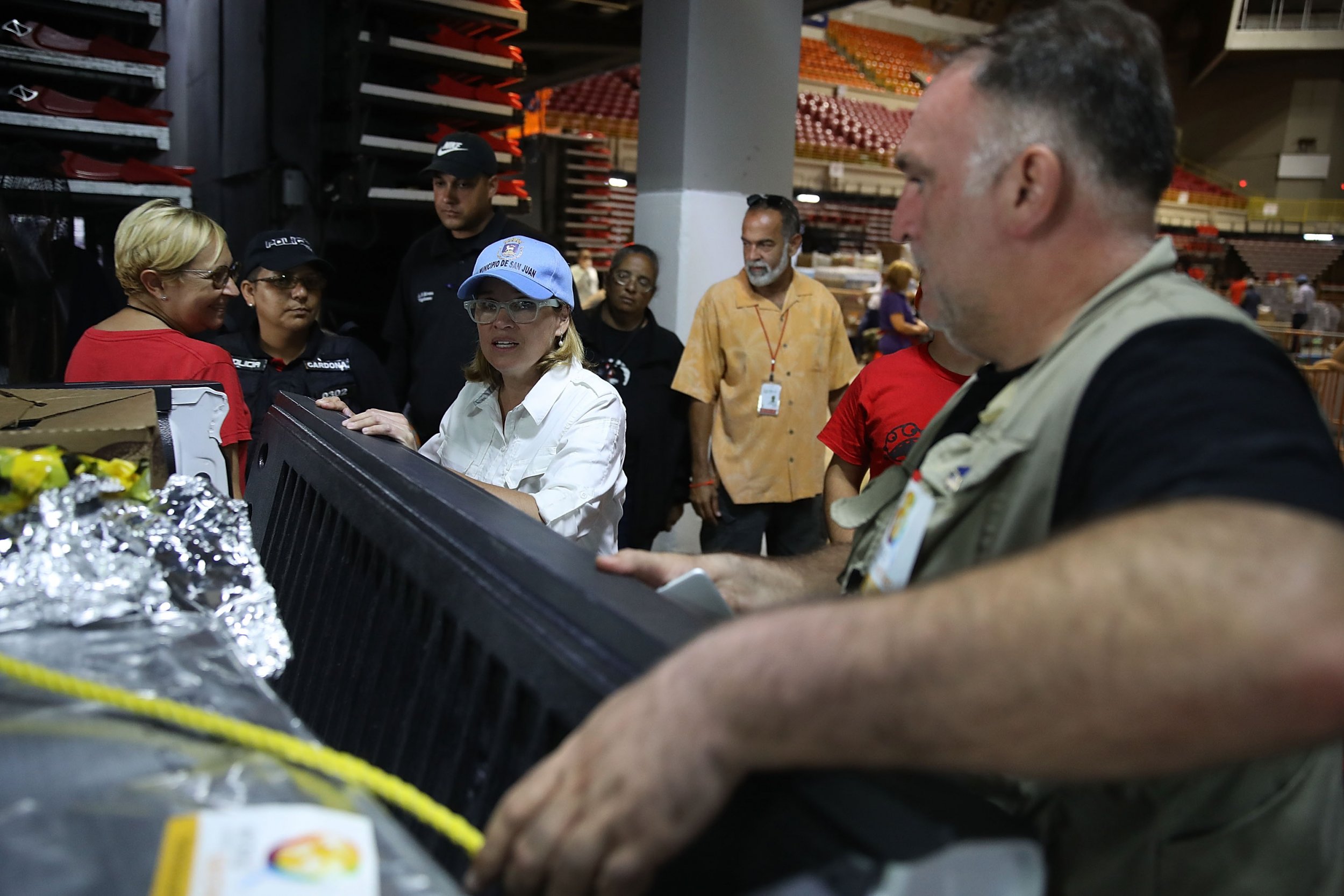 A federal emergency official is accusing chef and Spanish restaurateur José Andrés of self-promotion after he criticized the government agency's response to Hurricane Maria.
In the aftermath of the disaster, Andrés, who has publicly quarreled with President Donald Trump before, signed two short-term contracts with the Federal Emergency Management Agency, paying the celebrity chef $11.5 million to prepare meals for hungry Puerto Ricans. During his time on the island, Andrés and the volunteers who work for his nonprofit, World Central Kitchen, served some 2.2 million meals in total, often at a rate of 150,000 meals a day.
But in early October, Andrés tweeted that FEMA's Puerto Rico headquarters was "the most inefficient place on earth" — a comment that infuriated Marty Bahamonde, the director of the FEMA disaster operations division.
"He was very critical of us publicly and we were disappointed he took that approach," Bahamonde told BuzzFeed News. "We had a good working relationship, and we paid him a lot of money to do that work. It wasn't volunteer work — so we were disappointed in some of his public comments." Another unnamed official suggested that Andrés was in Puerto Rico because he's "a businessman looking for stuff to promote his business."
Bahamonde said that Andrés requested an additional long-term $30 million contract with the agency, a claim the chef refuted in his interview with BuzzFeed News.
"For them to say I was a businessman trying to make a buck, whoever said that should be very ashamed of themselves," Andrés told the site. He added that he'd been fine with the two-week contracts, as long as FEMA officials gave him advance notice so that he could be sure he had enough food and resources.
Officially, of course, FEMA is making nice with the celebrity cook.
"Chef Andrés and the World Central Kitchen did a lot of good and helped a lot of disaster survivors in Puerto Rico and we're very appreciative of that work," William Booher, a FEMA spokesperson, told Newsweek.
In Andrés's first 11 days on the island, he lost 25 pounds. He sustained a knee injury when he fell in a river while delivering rice. He and his team had also helped the National Guard deliver 150 chickens to more rural parts of the island, navigating mountainous terrain. Andrés doesn't take all of the credit: The chef highlighted the efforts of the other members of his team as well as members of the Coast Guard and immigration officials who he said "helped feed people with the most love I've ever seen in my life."
It's not the first time Andres has tangled with Trump. The chef, best known for his signature Washington, D.C. restaurant minibar, was supposed to open a restaurant inside the Trump International Hotel in D.C., but pulled out in 2015 after then-candidate Trump disparaged Mexicans in his campaign kickoff.
Trump sued for breach of contract, and Andres countersued, claiming that Trump's inflammatory rhetoric made it impossible for him to hire staff. The dispute was settled earlier this year, with each side calling the other "friend."
That friendship apparently lasted until Hurricane Maria.