15 Celebrity Couples Who Have Been Married for a Surprisingly Long Time
It's a running joke that Hollywood relationships barely make it past dessert, with quickie divorces, 55-hour marriages and high-profile break-ups par for the course among celebrities.
However, some stars have bucked the trend and have made their marriages last.
A-list actors and rock stars are among the celebs to have racked up their china, silver and ruby anniversaries and remained head-over-heels in love with their other half.
Here are 15 celebrity couples who have been married for a surprisingly long time.
Tom Hanks and Rita Wilson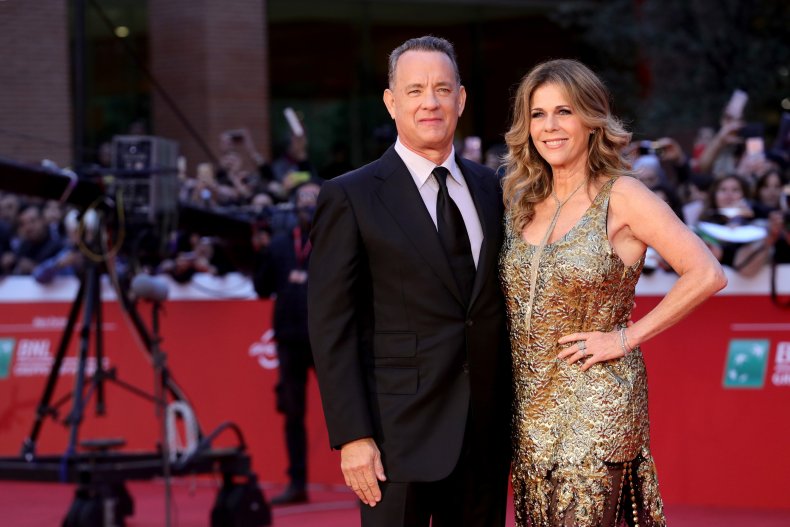 Basically America's mom and dad at this point, Hanks and Wilson have been married for 33 years.
The pair met on the set of Bosom Buddies in 1981, when Hanks was still married to Samantha Lewes, and reunited again in 1985 on the set of Volunteers.
Hanks divorced from Lewes in 1987, and in 1988—after converting to the Greek Orthodox Church—he married Wilson. The couple have two sons, Chet and Theodore.
Speaking to Oprah Winfrey in 2001, Hanks said of his wife: "When I married Rita, I thought, This is going to require some change on my part. I won't deny that providence was part of us finding each other, but our relationship isn't magic — the way it's shown in movies. In real life, our connection is as concrete as me sitting here. Not that marriage doesn't come close to being hell in a handbasket sometimes. But we both know that no matter what, we'll be with each other — and we'll get through it."
Kevin Bacon and Kyra Sedgwick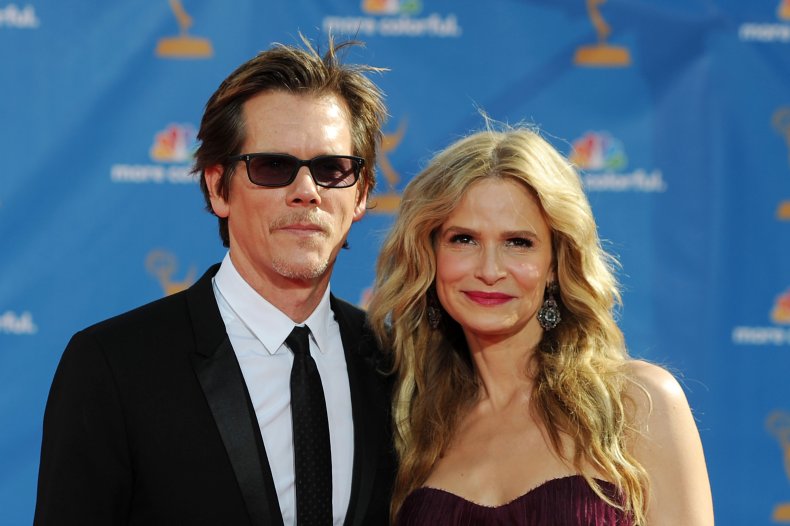 Kevin Bacon and Kyra Sedgwick met while filming the PBS production of the Lanford Wilson play Lemon Sky, and tied the knot in 1988.
Thirty-three years on, they have two children together, Travis and Sosie, and have acted alongside each other in Pyrates, Murder in the First, The Woodsman and Loverboy.
Weirdly, in an episode of Finding Your Roots, Bacon and Sedgwick discovered they are actually ninth cousins, once removed.
Sarah Jessica Parker and Matthew Broderick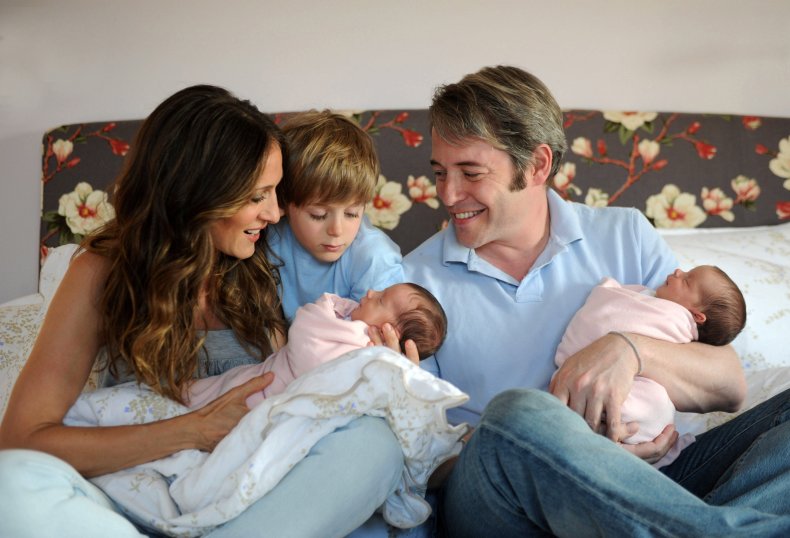 Sarah Jessica Parker had previously had a long-term relationship with Robert Downey Jr. and a brief fling with John F Kennedy Jr., when she was introduced to fellow actor Matthew Broderick by one of her brothers at the Naked Angels theater company.
The pair tied the knot in May 1997 in a civil ceremony officiated by Broderick's sister at a historic synagogue on the Lower East Side in Manhattan, New York City.
Parker and Broderick welcomed their first child, James, in 2002, with twins Marion and Tabitha arriving via surrogate in 2009.
Parker and Broderick are going strong 24 years on.
Ozzy and Sharon Osbourne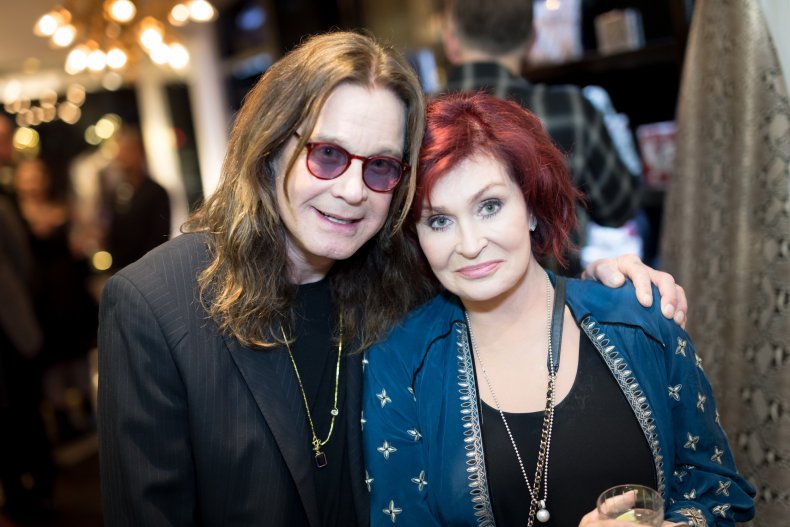 There's no denying that Ozzy and Sharon Osbourne have had a tumultuous relationship, but they are still together after 39 years of marriage.
Ozzy was married to Thelma Riley, with whom he shared two children, when he met 18-year-old Sharon Arden, whose father was managing Black Sabbath at the time.
Arden began managing the rocker as a solo artist when he was kicked out of Black Sabbath. They started dating and married in 1982, on July 4—to help Ozzy remember their anniversary.
Osbourne's drug and alcohol abuse led to very rocky periods in the relationship, coming to a head in 1989 when Osbourne was arrested for attempted murder after he tried to strangle his wife.
The couple have worked through addiction issues, illness and infidelity, and divide their time between the U.K. and the U.S.
The Osbournes have three children—Aimee, Kelly and Jack—and famously allowed cameras into their home for MTV's The Osbournes.
Meryl Streep and Don Gummer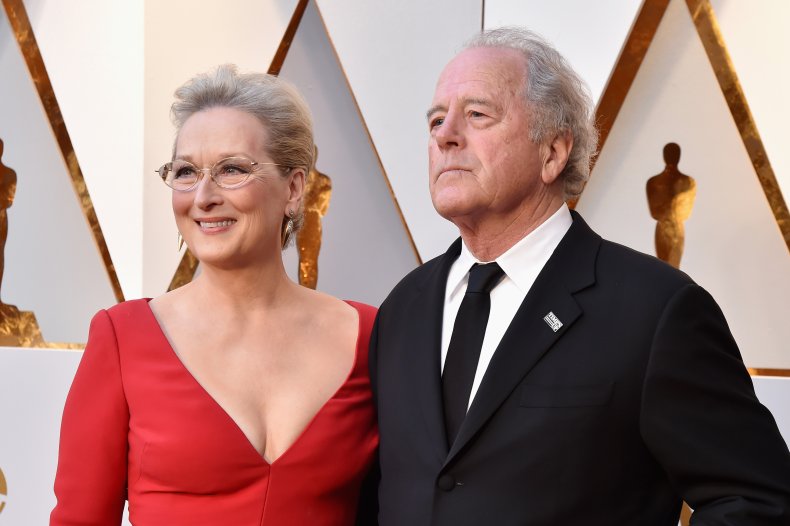 Meryl Streep was left devastated when her boyfriend John Cazalle died from lung cancer, and found herself kicked out of their shared apartment.
Her brother came along to help with his friend, American sculptor Don Gummer, and Gummer offered Streep a loan of his apartment.
Six months later, in September 1978, they got married in Streep's parents' garden, and welcomed four children together: Henry, Mamie, Grace and Louisa.
The couple are happily married 43 years on, and Streep has shouted out her husband while winning her many Oscars.
Upon accepting the Best Actress award for Julie & Julia, Streep said: "First, I'm going to thank Don because when you thank your husband at the end of the speech they play him out with the music, and I want him to know that everything I value most in our lives, you've given me."
Michael J Fox and Tracy Pollan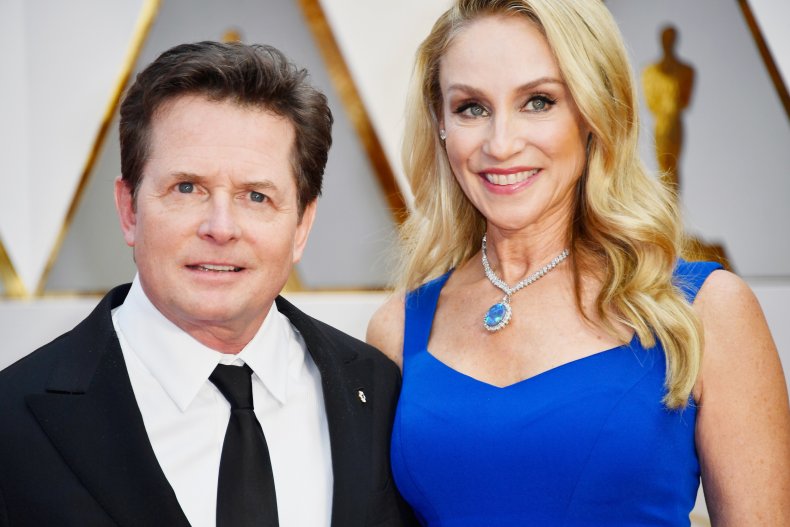 Michael J. Fox met Tracy Pollan when she played his girlfriend Ellen on the hit TV series Family Ties, and they reconnected on the set of Bright Lights, Big City.
In 1988, the couple got married, and went on to have four kids together - Sam, twins Aquinnah and Schuyler, and Esme.
Three years after their wedding, Fox began to experience symptoms of Parkinson's disease, and he credits his wife for her reaction to his diagnosis.
Speaking to Today in November 2020, he said: "We didn't know what to expect. One of the things I'll always love Tracy for is that at that moment, she didn't blink," adding that she hasn't blinked since.
Julia Louis-Dreyfus and Brad Hall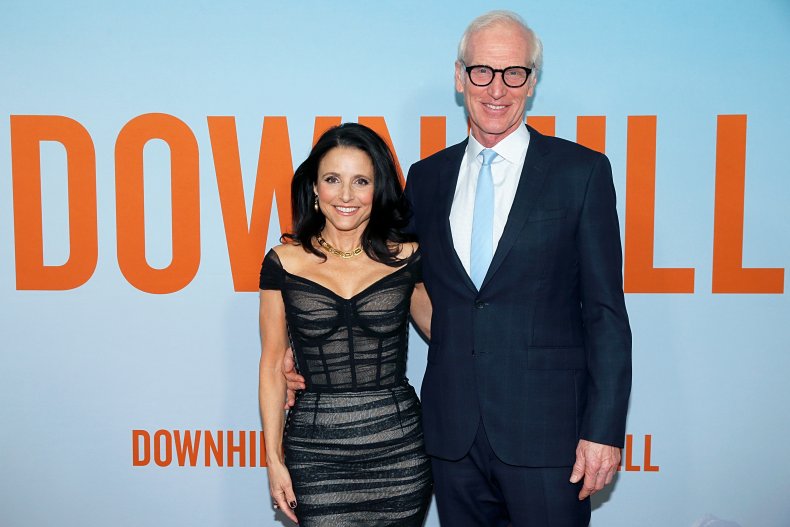 Julia Louis-Dreyfus met her future husband Brad Hall while attending Northwestern University and performing in the same comedy troupe.
Both comedians performed on Saturday Night Live between 1982 and 1984, with Hall best known as a Weekend Update anchor.
The couple married in 1987 and had two sons together, Henry and Charles; they remain together 34 years on.
Annette Bening and Warren Beatty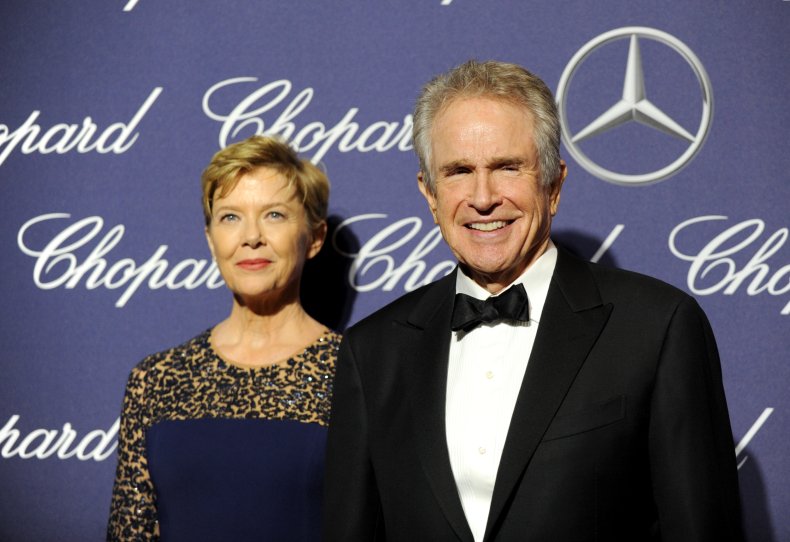 Warren Beatty was one of Hollywood's most prolific bachelors, dating over 100 celebrities including Jane Fonda, Cher and Brigitte Bardot.
However, when he met Annette Bening while filming the 1991 movie Bugsy, he decided to give up his womanising ways.
Beatty told Entertainment Weekly in November 2016: "When I met Annette over lunch for Bugsy, I felt immediately that this was going to change my life. I remember losing interest in the garlic chicken I was eating within 20 seconds. And the garlic chicken had been very good!"
While they remained professional during filming, they went for dinner together towards the end of the production, and a month after Bugsy's premiere, they welcomed their first child.
Beatty and Bening got married three months after that in 1992 and they now have four children together and a marriage which has lasted 29 years so far.
Mark Harmon and Pam Dawber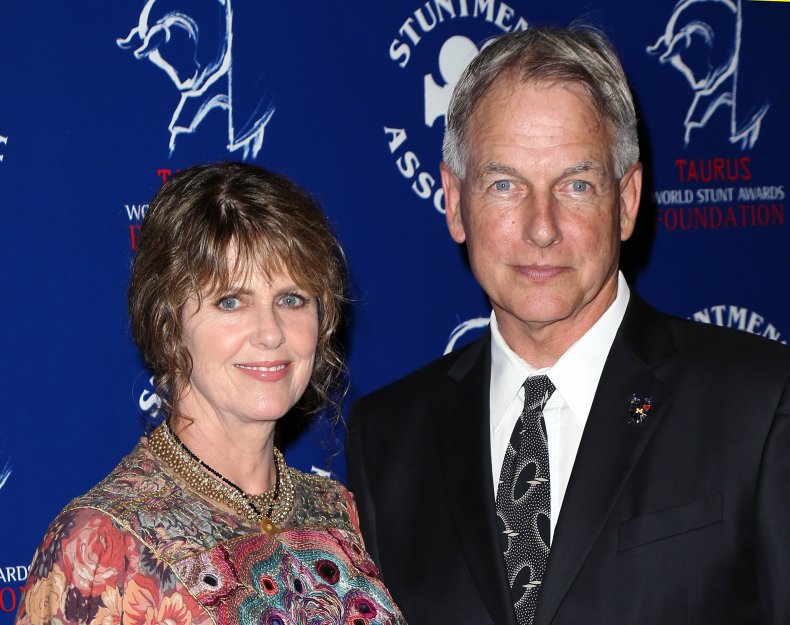 NCIS star Mark Harmon and Mork & Mindy star Pam Dawber maintain a low profile, but that could be the key, as the couple have been married for 34 years.
The actors met at a party thrown by a mutual friend and despite their fame, managed to keep their relationship fairly under wraps until they got married in 1987.
Dawber, who shares two sons, Sean and Ty, with her husband, told People: "We're not trying to keep something secret, but if you don't want it totally exploited by the press, you have to."
As for their successful marriage, Harmon doesn't think there's a big secret, telling Parade in August 2019: "There's no quick answer, no key. I just feel fortunate. She's a neat lady."
Denzel and Pauletta Washington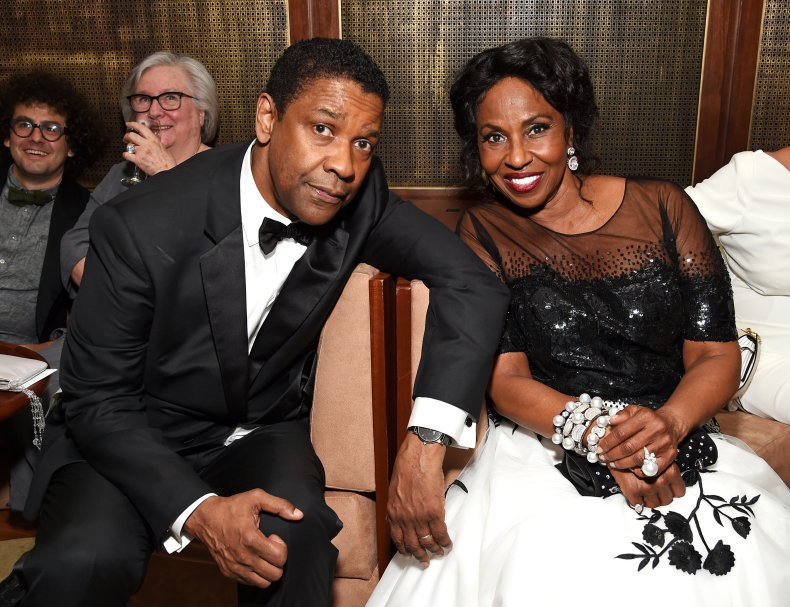 Denzel and Pauletta have racked up 38 years of marriage so far, and still seem head over heels in love.
Washington met his future wife on the set of his first screen job, the television movie Wilma, and they got married six years later in 1983.
The couple have four children together and renewed their vows in 1995 in a ceremony in South Africa officiated by Desmond Tutu.
Jamie Lee Curtis and Christopher Guest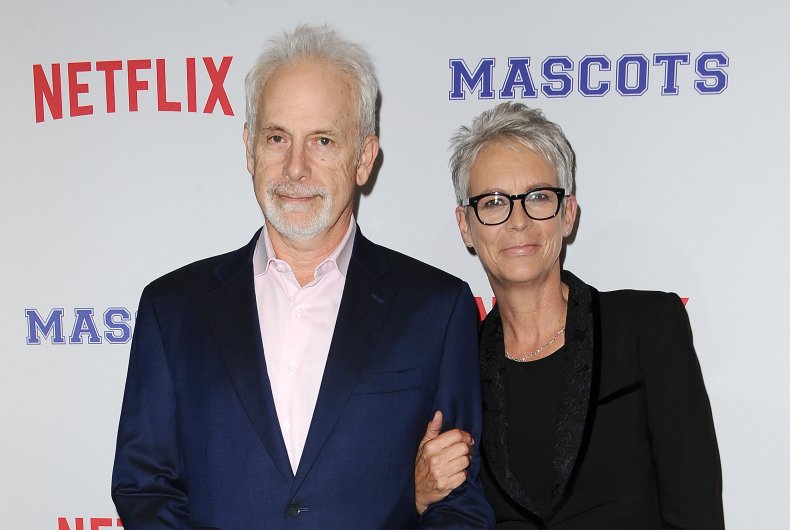 Jamie Lee Curtis was flipping through a copy of Rolling Stone when she saw a photo of Christopher Guest promoting his film This Is Spinal Tap, and she was hooked.
She told Today: "I met my husband by seeing his picture in a magazine and saying out loud to a friend of mine, 'I'm going to marry that dude,' and married him four months later. So the truth of the matter is life hinged for me on a couple seconds that I didn't see coming."
While Curtis's initial attempts to meet Guest through his agent didn't quite work out, her hunch was totally correct, as just months after their first date, they got married in 1984.
They have now been married for nearly 37 years and share two adopted daughters, Annie and Ruby.
Writing an essay for Oprah, Curtis said: "Chris and I have a wonderful, complicated, imperfect life, and a very real marriage. I'll never know why I thought we'd understand each other when I saw his photograph. Hidden in that smirk, I think, was a little secret that only I knew."
Keith Richards and Patti Hansen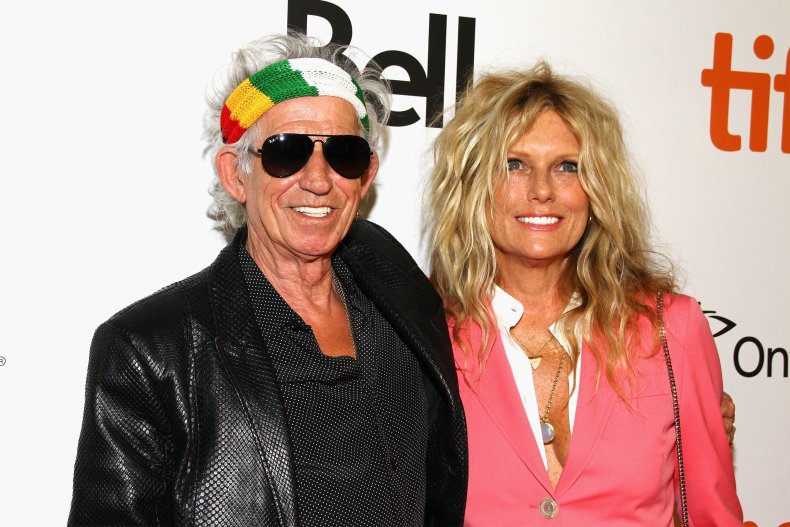 Richards may have been one of the biggest hell-raisers in rock and roll, but when it comes to his marriage to Patti Hansen, he's a big old softie.
Following a 12-year relationship with German-Italian actress Anita Pallenberg - who had previously been in a relationship with Richards' Rolling Stones bandmate Brian Jones - Richards began dating model Patti Hansen, and they got married in 1983 on Richards' 40th birthday.
Speaking about the night they met at Studio 54, Richards said: "When Patti and I met it was just . . . boom. There was life before Patti and life after. We just clicked, and she rescued me from, shall we say, dark periods . . . without going into too much detail."
They have two daughters together, Theodora and Alexandra, and Richards and Hansen have now been married for 38 years.
Hugh Jackman and Deborra-Lee Furness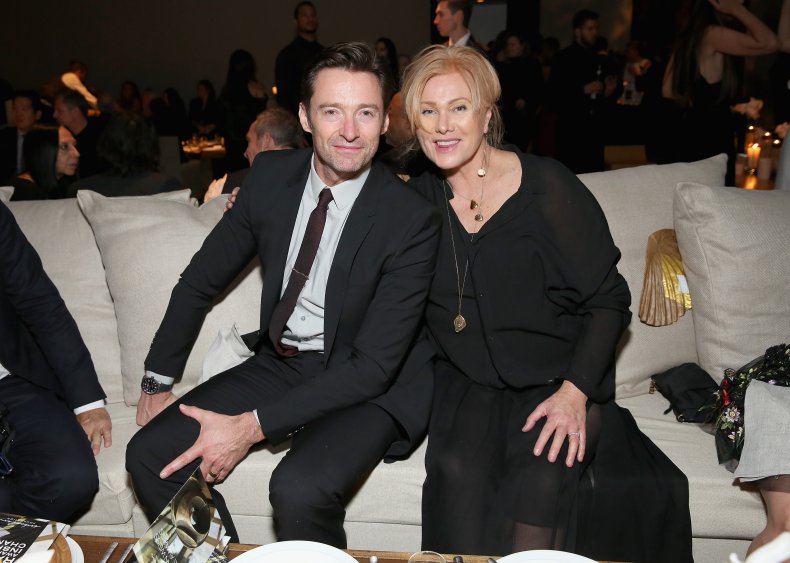 Four years before landing his breakthrough role as Wolverine in the X-Men movies, Hugh Jackman had tied the knot with Australian actress Deborra-Lee Furness; and 25 years on, they're going strong.
The pair met on the Australian TV show Correlli, on which Furness starred as a prison psychologist, and they got married a year later in 1996.
The couple have adopted two children together, Oscar and Ava, and looking back on 25 years of marriage with his wife, Jackman wrote on Instagram this year: "Being married to you, Deb, is as natural as breathing. From nearly the moment we met ... I knew our destiny was to be together. In our 25 years—our love has only grown deeper. The fun, excitement and adventure more exhilarating; the learning even greater. I'm forever grateful to share our love, our life—and, our family together. We've only just begun. Deb, I love you with all my heart!"
Freddie Prinze Jr. and Sarah Michelle Gellar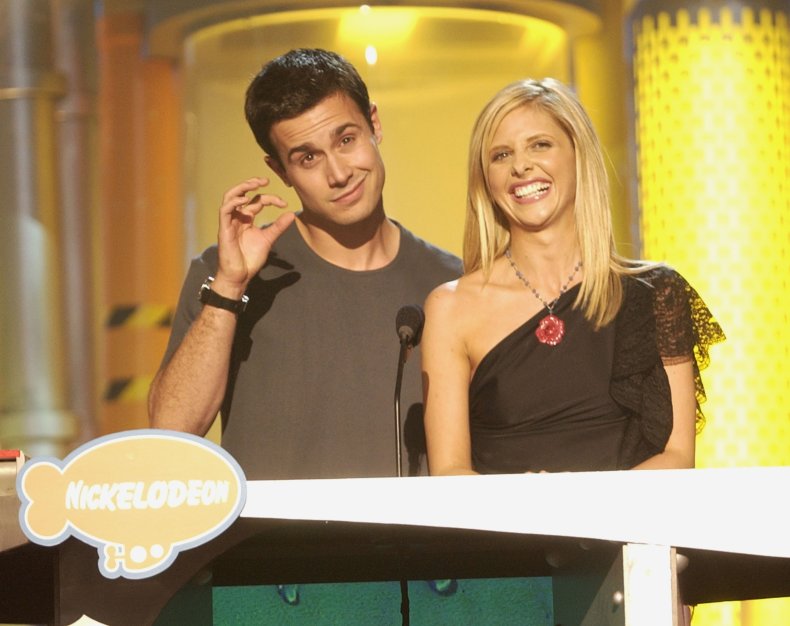 For teens of the 1990s, there was no couple more glamorous or exciting than I Know What You Did Last Summer co-stars Freddie Prinze Jr. and Sarah Michelle Gellar.
However, unlike most 90s power couples, they've lasted, and will celebrate their 20th anniversary next year.
The stars met on the set of the teen horror film in 1997 and began dating three years later, before getting married in 2002.
While Prinze Jr and Gellar have starred together in films like Scooby Doo, they keep their relationship pretty low-key, and live in Los Angeles with their two children Charlotte and Rocky.
Catherine Zeta-Jones and Michael Douglas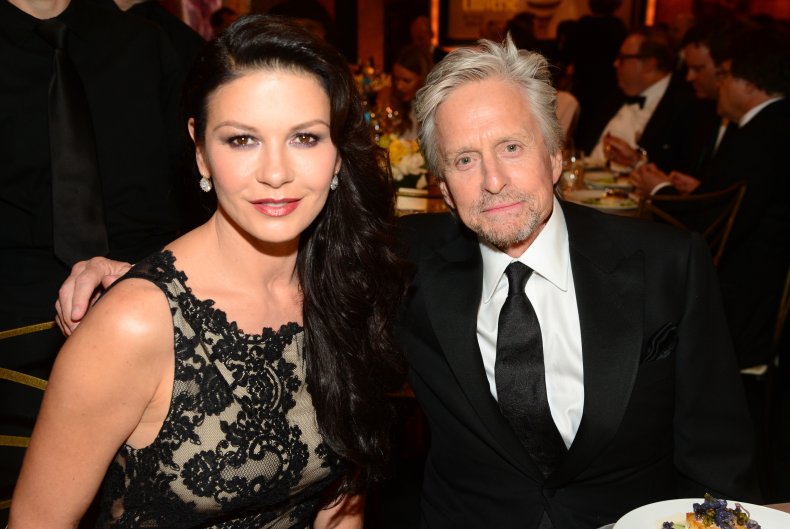 After relationships with stars like Mick Hucknall, Angus Macfayden, John Leslie and David Essex, Welsh actress Zeta-Jones was introduced to Hollywood star Michael Douglas - who is 25 years her senior - by Danny DeVito at a film festival in 1998.
They became engaged the following year and, after Douglas divorced from first wife Diandra Luker, they got married in 2000, going on to welcome two children, Dylan and Carys, together.
In 2013, the couple confirmed they were living apart, with a rep for Zeta-Jones saying they were "taking some time apart to evaluate and work on their marriage".
They never took any legal steps in their separation and reconciled the following year, with the couple now celebrating 21 years of marriage.