Celebrity Crocs: Justin Bieber Joins Bad Bunny, Drew Barrymore and Many More With Custom Shoe Design
In the spirit of 2020, the weirdest year ever, yet another celebrity is releasing a collaboration with Crocs. Justin Bieber and Crocs just announced a new line of bright yellow shoes to add to your ever-growing collection.
The yellow shoes don't have too many customizations, it seems, except for eight Jibbitz, or pegs that are pushed into the Croc holes. One, in particular, is large and reads "Drew," a reference to Bieber's fashion line Drew House.
As for why Beiber partnered with Crocs when he's already got his own corner of the fashion world, he claimed he wears the shoes all the time, and just wanted to "[focus] on making something cool that I want to wear," he said in a statement.
Bieber's Crocs aren't on the market yet. You'll have to wait until October 13 to buy your Bieber shoes for $59.99. In the meantime, plenty of other celebrities have walked their Crocs along this path. Here are all of the other famous collaborations, and if they're still available to purchase.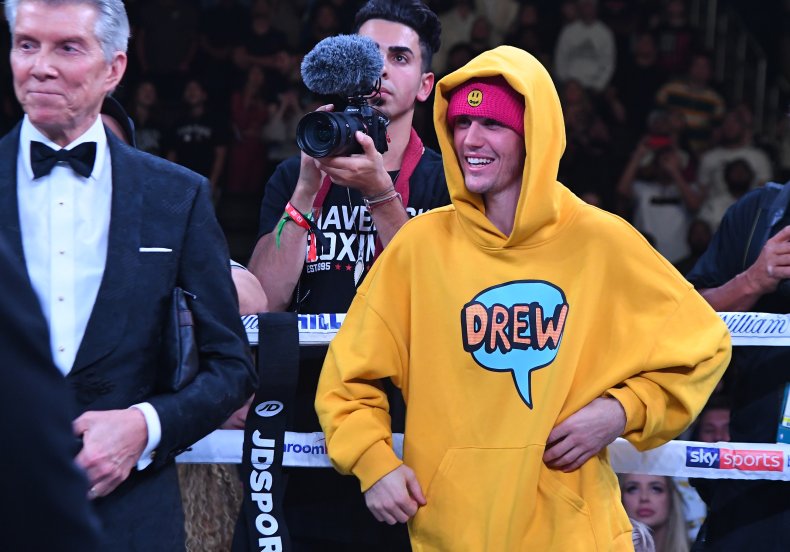 Bad Bunny
Status: Sold Out
Crocs' most recent collaborator was with Bad Bunny, the Puerto Rican rapper who has been dominating the music scene in 2020. The white shoes with monochromatic widgets sold out shortly after their launch, so you'll have to wait for a second collaboration with the musician to get some for yourself.
Post Malone
Status: Sold Out
The "Congratulations" musician has already collaborated with Crocs four times, and there's no telling when, or if, the Posty collection will return. His third collaboration was only released in Australia, according to the Crocs website.
Luke Combs
Status: Sold Out
Country star Combs is also a repeat collaborator with Crocs. Combs has released three different pairs of Crocs, all of which incorporate his love of music in the Jibbitz. His latest pair, which are sold out, were a pair of Crocs sandals.
Ruby Rose
Status: Sold Out
Another constant Crocs collaborator, Ruby Rose, focuses her shoe efforts on advertising for equality. Rose's most recent Crocs look was a pair of platform, rainbow Crocs that said "just love" across the back. She's also released a 90s-inspired pair.
Drew Barrymore
Status: One Design Left
Bieber's "Drew" isn't the first to make a celebrity appearance on the Crocs website. Barrymore started the Crocs collaboration trend when she released a limited line of Crocs with phrases like "love" and "happy" in 2018. If you're looking for something a bit more "boho," there are a few sizes left on Amazon.
KISS
Status: One Design Left
This rock band collaboration let Kiss design four pairs of Crocs to promote their End of the Road tour in 2019. While they're no longer listed on the Crocs website, there's one design still available on Amazon Prime.
PSY
Status: Sold Out
This musician is known for so much more than "Gangnam Style"...including his limited edition Crocs. Americans were never able to get their hands on a pair, though, as they were sold only in Korea.