Celebrity Data Auctioned for As Little As $15c in COVID Tracking App Leak
Beijing authorities are investigating a data leak in the city's mandatory COVID-19 tracking app after the personal information of several dozen high-profile celebrities was auctioned online.
At least 50 actors and singers have seen their photographs auctioned online for as little as 1 renminbi ($15c), Chengdu-based Red Star News reported on Monday. Bundles of 1,000 ID numbers have also been offered to willing buyers.
Beijing's Health Kit software is embedded in smartphone apps WeChat and Alipay. Known as "jiangkangbao," it was rolled out across the Chinese capital starting in February, including for foreign nationals.
The self-reporting app requires users to enter their identification or passport number, as well as a photograph if they are above the age of 16. They then are assigned a color of red, yellow or green depending on their COVID-19, quarantine or contact status.
"Green" health status is required to enter restaurants, shopping malls, schools or public transport. Users classified as either "red" or "orange" are denied entry and required to quarantine.
Similar apps have become mandatory in major cities across the country, and have been touted as key to allowing life to return to relative normality as other nations, including the United States, struggle to contain the pandemic.
The Beijing Public Security Bureau told Red Star News on Tuesday it was investigating the source of the leak, which reveals screenshots of if and when a user has tested positive for the coronavirus, and where their test took place.
The data leak is also concerning because of an apparent loophole in the Health Kit app which lets users check the COVID-19 status of others by entering their full name and ID number. It had yet to be addressed at the time of writing, the report said.
Beyond the celebrities whose personal information and pictures have been put online, it was still unclear how many of Beijing's 21.5 million residents had been affected by the breach.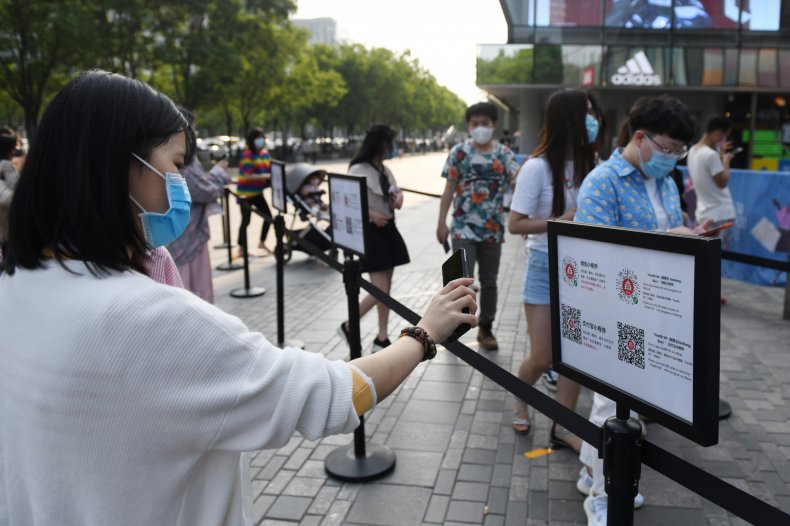 For the year until the end of October, 1.7 billion status checks had been requested in the Health Kit app, the Beijing municipal government revealed on its website last month.
In a press release about the success of Health Kit 3.0, the city said user data was used for epidemic prevention and tracking purposes only, and that all information was stored on the city's cloud service.
According to the Red Star News report, KZBRAIN, the company behind the application, said it was looking into the data leak, which has become a trending topic on China's Twitter-like service Weibo with 450 million views.
The privacy breach comes as China experiences a resurgence of locally transmitted COVID-19 cases concentrated in the northeast, including Beijing.
The country reported 21 new cases on Monday, including seven cases of local transmission in the capital, the National Health Commission said on Tuesday.
China's total number of cases now stands at 87,003, with 4,634 reported deaths.