'The Celebrity Dating Game': All the Famous Faces Looking for Love
The Celebrity Dating Game, formerly The Dating Game, is another classic game show making a comeback to television with a star-studded twist.
The Celebrity Dating Game arrives on ABC tonight with a new pair of hosts, some single celebs, and dozens of contestants trying to impress them.
New Girl star Zooey Deschanel and Grammy Award winner Michael Bolton are teaming up to host the new iteration of the game-show. There's an impressive roster of celebrities from the world of music, sports, comedy, movies and reality TV taking part in this season.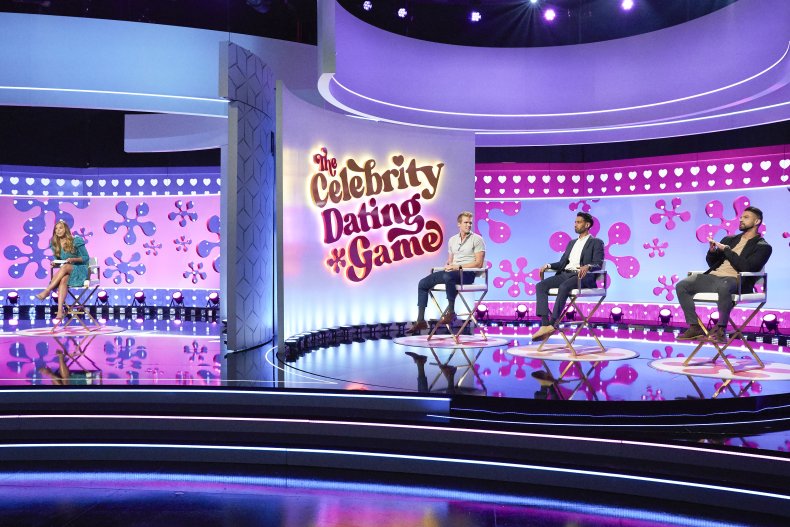 Which Celebrities are taking part?
The first episode airing on June 14 will see Hannah Brown quiz three singletons as they try to bag a date with the reality star. Hannah is no stranger to competition television after starring in The Bachelorette in 2019 as well as going on to win Dancing with the Stars in the same year.
The second person looking for love in tonight's episode is comedian Nicole Byer. The Wipeout host might have her first question for the contestants lined up already as she's the host of a popular podcast titled Why Won't You Date Me?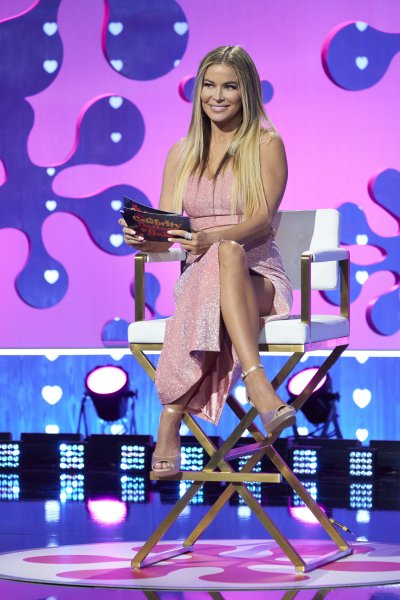 The celebrity names get even bigger later in the season. The famous ladies taking part are singer Iggy Azalea, actress Carmen Electra, comedian Margaret Cho and Bachelorette star Demi Burnett.
There's plenty of eligible bachelors too. Actors, Taye Diggs, Joey Lawrence, Marcus Scribner, Nolan Gould and David Koechner will be sitting in the hot seat as well as SNL alumni Chris Kattan, former NFL star Rashad Jennings, model Tyson Beckford and comedian Gabriel Iglesias.
While it's the celebs who will be asking the questions, the line-up of contestants answering them are always worth keeping an eye on too. That's because The Dating Game, which started in 1965, featured many famous people on the show before they became household names. Back in the day you might have seen Farah Fawcett, Steve Martin, Arnold Schwarzenegger, Burt Reynolds, John Ritter and Tom Selleck trying to score a date.
The Celebrity Dating Game LGBTQ+ edition
Airing during Pride Month, some of the episodes this season will feature gay and bisexual celebrities, changing up the traditional format of the show.
Original Queer Eye for the Straight Guy member Kressley will be taking part and so will Drop Dead Diva's Cho and reality star Burnett.
Executive producer of The Celebrity Dating Game, Charles Wachter told TV Insider that the funny thing about the LGBTQ+ celebrities is that it wasn't a big deal at all. He said: "It didn't feel risky. It just felt this is someone else who's looking for love. Margaret and Demi will have mixed panels, but we don't really point that out. We just do it.
"It was refreshing in that it wasn't a statement piece or about having a sense of social justice," Wachter said.
The Celebrity Dating Game airs Mondays at 10/9c on ABC