'The Celebrity Dating Game' Helps Nolan Gould and Gabriel Iglesias Find Love
Two more famous singles had a shot at love last night during The Celebrity Dating Game on ABC.
In the latest episode it was the turn of Modern Family's Nolan Gould and comedian Gabriel "Fluffy" Iglesias. They each had three mystery women to choose from while hosts Zooey Deschanel and Michael Bolton marshaled proceedings.
Bolton once again stole the show by singing classic songs with personalized lyrics for the two celebs, giving the mystery contestants their own clues alluding to their identities.
Nolan Gould on The Celebrity Dating Game
Gould is best known as Luke Dunphy in Modern Family, a role he played for 11 seasons and 250 episodes until it came to an end last year.
The 22-year-old had three single women to choose from during his segment of The Celebrity Dating Game. The contestants were Australian social media manager Rose Rosenfeld, Medina Ali and digital marketing specialist Amber Blu.
Gould's attention was initially caught by Blu's story of being penniless in Cancun before earning some pesos in a strip club. He was less impressed when 24-year-old Ali attempted to sing a song about herself for him.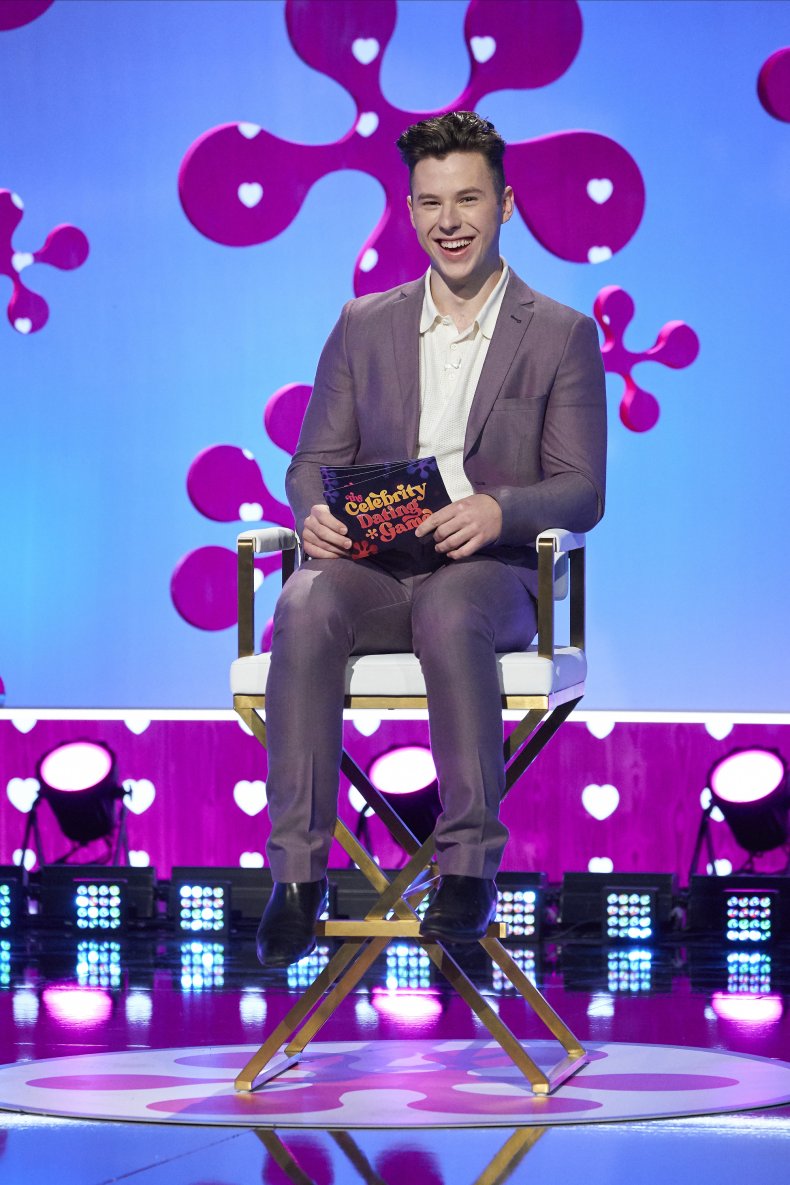 In a weekly segment of the show, Bolton sang a classic song with the lyrics changed to give the three contestants clues as to what celebrity they're talking to. He reworked "What the World Needs Now is Love" but none of the women could guess that it was Gould on the other side of the screen.
He was eventually swayed by Rosenfeld's new hobby of scuba diving and her desire to swim with whale sharks. Gould chose her to go on a date with and both contestants seemed thrilled with the choice.
Gabriel Iglesias on The Celebrity Dating Game
Iglesias was second up on The Celebrity Dating Game and before grilling his three contestants he said he was a stand-up guy, a nod to his comedic profession, looking to settle down.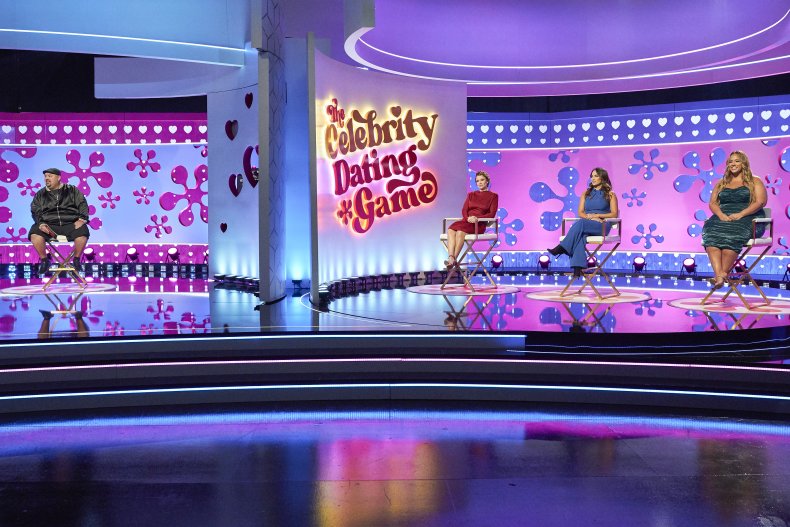 Fluffy, as he's known, had a choice between animal rights activist Crystal Wenrick, hair extension business owner Alexandra Cristin and administrative assistant Kimmy Burns.
Bolton slowed things down with his wonderful rendition of "Because You Loved Me" with lyrics mentioning Iglesias' roles in Magic Mike, The Nut Job and All That.
Alexandra seemed to figure out who Iglesias was, stating that he's the shorter fluffier comedian, and that she knows "his face and can't wait to kiss it."
Eventually he picked Burns to go on a date with after she won him over with her desire to make chocolate and her claim that her best body feature was her back.
Who else is on The Celebrity Dating Game?
Next week's episode of The Celebrity Dating Game features two beautiful celebs. Tyson Beckford is up first followed by Carmen Electra in an episode that airs on Monday July 19 at 10 p.m. ET on ABC. The following week will see actor David Koechner and athlete Rashad Jennings in the hot seat.
Previous stars who've taken part in this series include Iggy Azalea, Nicole Byer, Carson Kressley and Taye Diggs.