Celebrity Deaths in 2017: Stars, Legends and Icons We Lost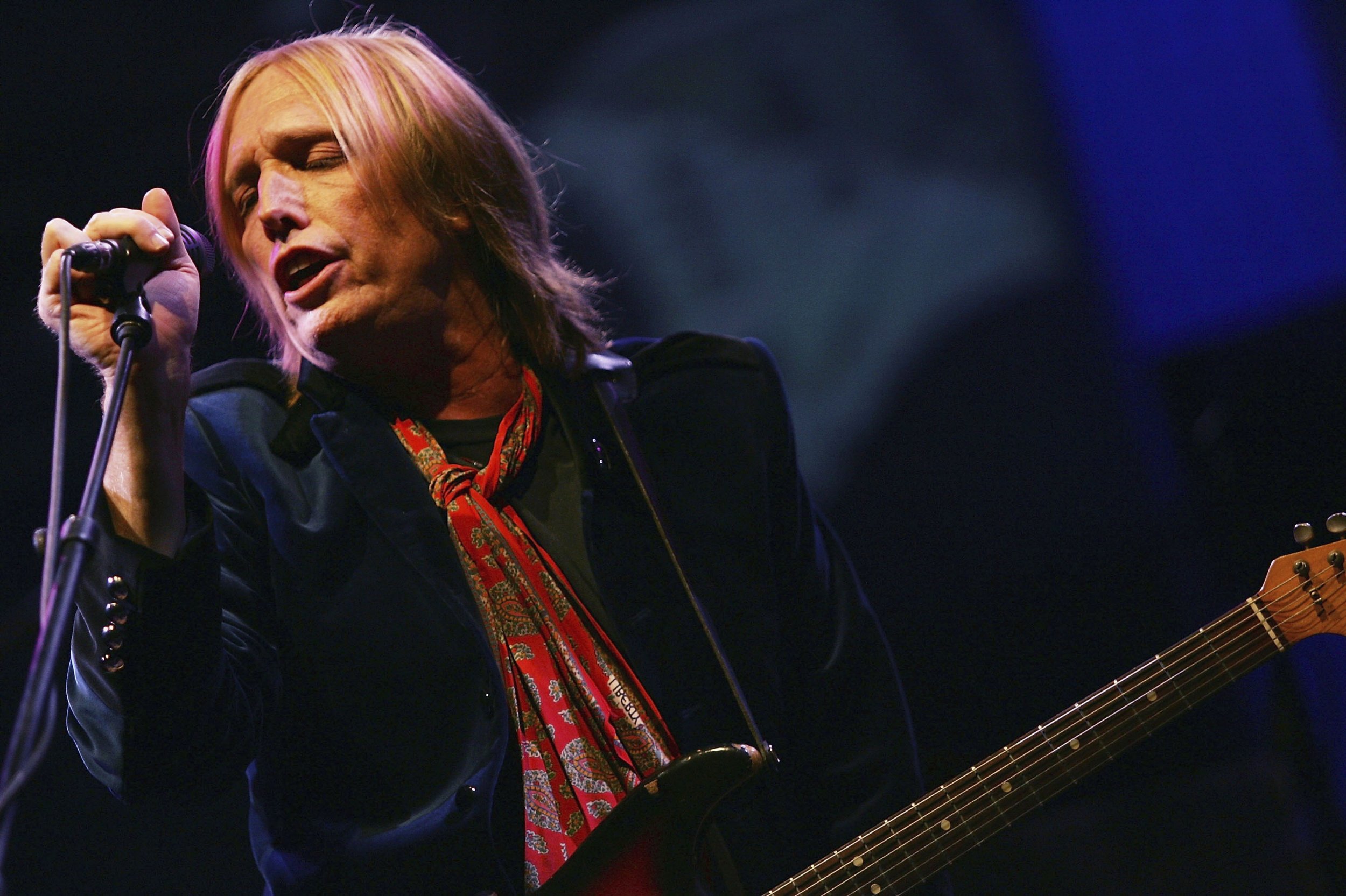 If 2016 felt like a celebrity death epidemic—including the unexpected deaths of the relatively young Prince, David Bowie, Alan Rickman and Carrie Fisher—2017 was filled with less surprising, if still bittersweet, farewells. In comedy, three foundational legends passed away: Mary Tyler Moore, Don Rickles and Jerry Lewis; in music, we lost rock and roll legends Chuck Berry and Fats Domino. Not that there weren't terrible shocks as well—from Tom Petty, dead at 66, to Lil Peep, gone at just 21.
Here are a few of the great talents we lost in 2017:
Mary Tyler Moore, January 25
The beloved actress, best known for the indelible characters she created for the sitcoms The Dick Van Dyke Show and the groundbreaking Mary Tyler Moore Show, went on to do powerful dramatic work in the film Ordinary People, for which she received an Oscar nomination. She died in Greenwich, Connecticut, at age 80. She had struggled with diabetes for much of her life and underwent brain surgery in 2011.
Sir John Hurt, January 27
One of Britain's finest actors, Hurt memorably starred in Midnight Express (1975), Alien (1979), The Elephant Man (1980), 1984 (1984) and Harry Potter and the Philosopher's Stone (2001). He played the gay writer Quentin Crisp twice: In the TV play The Naked Civil Servant in 1975, and in the 2009 film An Englishman in New York. Hurt died of pancreatic cancer; he was 77.
Bill Paxton, February 25
Paxton excelled at playing the everyman, in films like The Terminator, Apollo 13 and, most recently, the History channel miniseries Hatfields and McCoys, for which he earned an Emmy nomination. He died at 61 due to complications from heart surgery.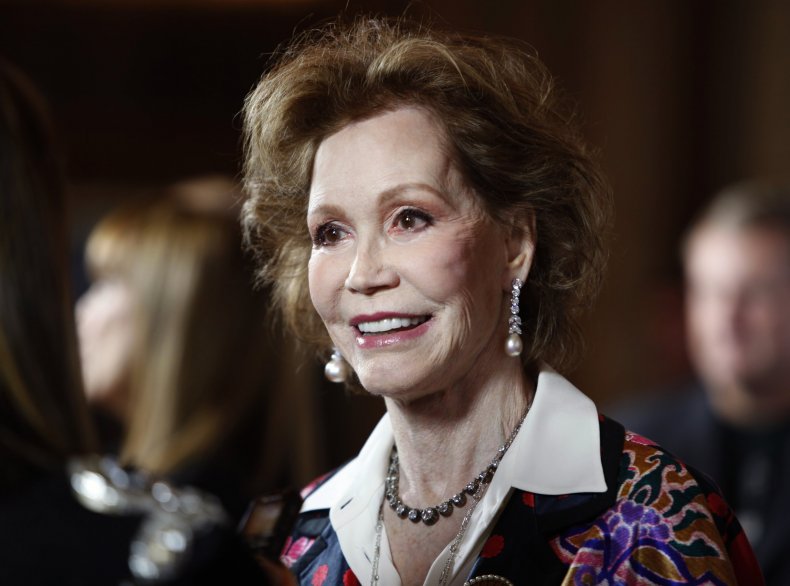 Chuck Berry, March 18
Rolling Stone called him "the father of rock and roll," not only for pioneering the sound of early rock, but for exemplifying the attitude that went with it (not to mention the moves, as in his infamous duckwalk). Berry, whose many hits included "Roll Over Beethoven," "Rock and Roll Music" and "Johnny B. Goode," never stopped touring; his last album, Chuck, was released this year. He died in St. Charles County, Missouri, at the age of 90.
Don Rickles, April 6
The iconic stand-up comedian, nicknamed Mr. Warmth, was known for his biting "insult humor." Rickles was filming a web series, "Dinner with Don," when he died of kidney failure at 90.
Charlie Murphy, April 12
The older brother of comedian Eddie Murphy was best known as a writer and cast member on Comedy Central's Chappelle's Show. He died at age 57 of leukemia.
Erin Moran, April 22
Best known for playing Joanie Cunningham on the sitcom Happy Days, Moran died at 56 following a battle with throat cancer.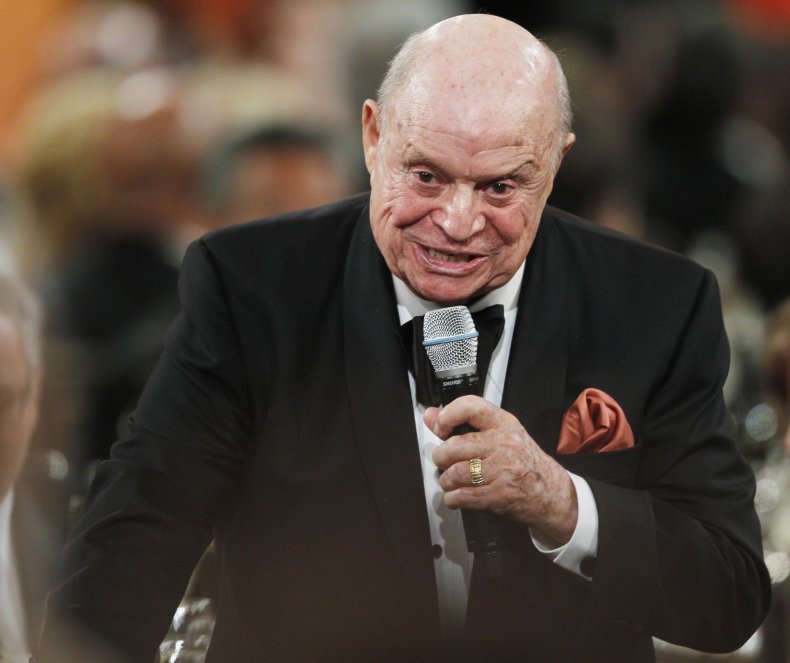 Jonathan Demme, April 26
The critically-acclaimed auteur behind films like Something Wild (1986), Philadelphia (1993) and the Talking Heads documentary Stop Making Sense (1984), was best known for his biggest box office hit, the 1991 horror classic The Silence of the Lambs, for which he won the Academy Award for Best Director. He died of cancer at 73.
Roger Moore, May 23
When Sean Connery hung up his James Bond tux, there was concern that the franchise might not survive. Moore not only revived it, he remade 007 in his more playful image, memorably embodying the British secret agent for six films, beginning with Live and Let Die. He was 89 when he died from cancer.
Gregg Allman, May 27
He and his brother, Duane (who died in a motorcylce crash in 1971), formed The Allman Brothers Band, the pioneering '70s Southern Rock group responsible for classic songs like "Whipping Post," "Melissa" and "Midnight Rider." His soulful voice placed him 70th in Rolling Stone' s "100 Greatest Singers of All Time." He died of liver cancer in his Georgia home at 69.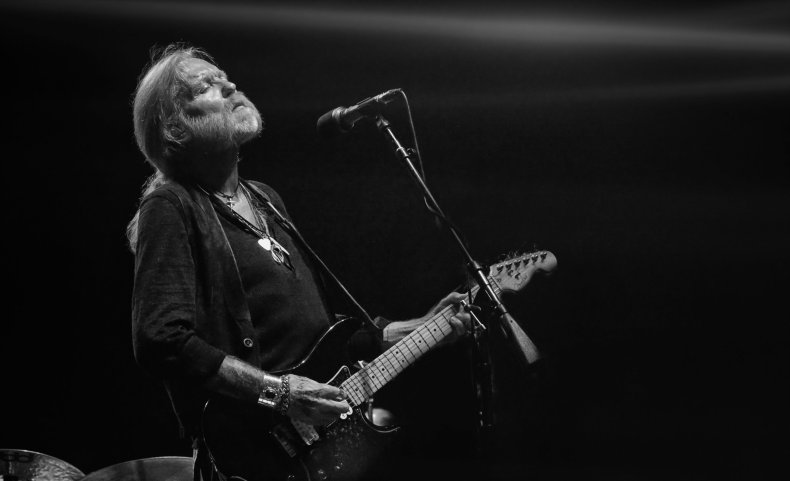 Adam West, June 9
Starting with the 1960's ABC Batman series and then the 1966 feature film, West played Bruce Wayne until the end of his life—his last time in the animated film Batman vs. Two-Face in 2017. Following a short battle with leukemia, he died at 88.
Nelsan Ellis, July 8
Ellis, who played Lafayette Reynolds in HBO's True Blood, died unexpectedly at the age of 39 after complications from heart failure.
Martin Landau, July 15
He won the Academy Award for his supporting role in Ed Wood, playing Bela Lugosi, but his greatest fame came with the 1960s TV series Mission: Impossible. He was 89 when he died.
George Romero, July 16
He directed two of the greatest horror films ever made, 1968's Night of the Living Dead and 1978's Dawn of the Dead, earning him the title "Father of the Zombie Film." He died of lung cancer at 77.
Chester Bennington, July 20
The lead singer of the rock band Linkin Park, Bennington died of apparent suicide at age 41. He was reportedly close to singer Chris Cornell, who had committed suicide months earlier.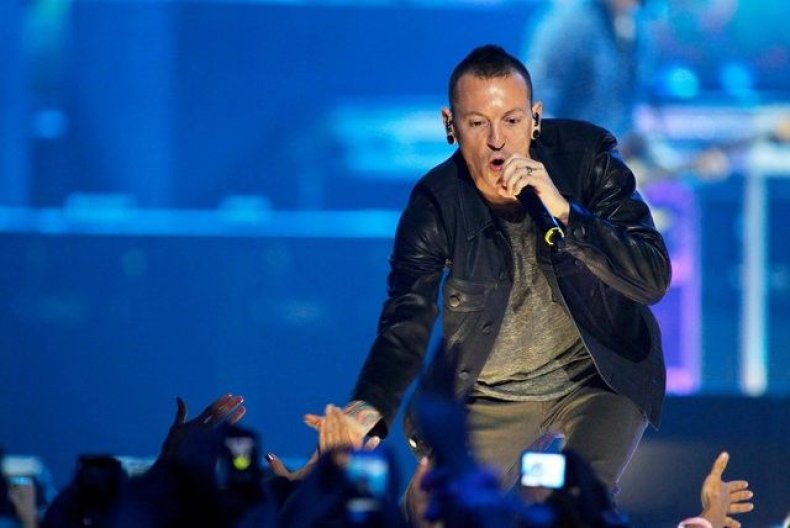 John Heard, July 21
The highly respected character actor was best known for playing Macaulay Culkin's father in Home Alone (1990). He died at 71 of a heart attack.
Sam Shepard, July 27
One of America's greatest playwrights, Shepard won a Pulitzer Prize for his 1979 play Buried Child, and earned a record-breaking 10 Obie Awards for writing and directing. He died from complications from Lou Gehrig's disease in his home in Kentucky. He was 73.
Robert Hardy, August 3
His lengthy film, TV and theater career was eclipsed by his most famous role, playing Minister of Magic Cornelius Fudge in the Harry Potter films. He was 91.
Jerry Lewis, August 20
One of America's most prolific comedians, known for his trademark goofball humor and slapstick, the "King of Comedy" became famous as one half of a popular comedy duo with Dean Martin. He went on to solo stardom in films like The Nutty Professor. He died at 91 in his home in Las Vegas.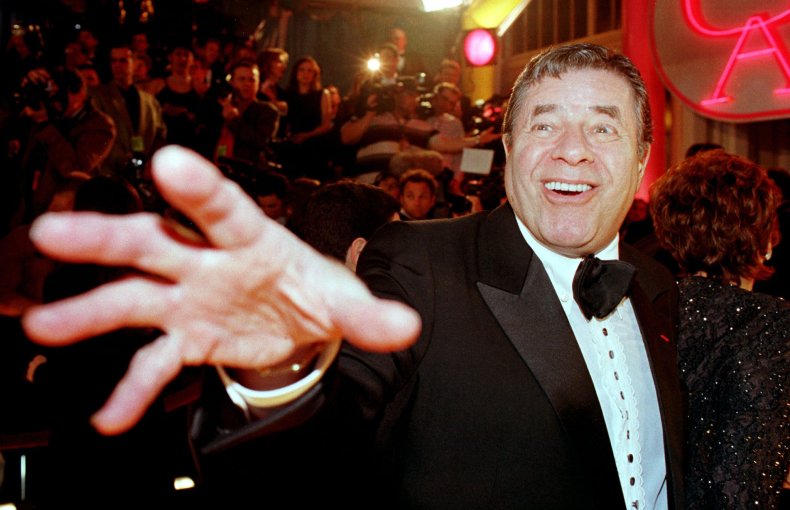 Hugh Hefner, September 27
The founder and editor-in-chief of Playboy, Hefner was alternately praised as a sexual liberator and scorned for objectifying women in the softcore porn magazine that popularized the centerfold. He lived most of his life in the infamous Playboy Mansion, filled with the bunnies that he introduced at his Playboy clubs, and site of countless lavish, celebrity-studded parties. He died there, at 91.
Tom Petty, October 2
The rock legend's endless hits include "I Won't Back Down," "Free Fallin" and "Runnin' Down a Dream." He died after he was found in cardiac arrest in his home.
Fats Domino, October 24
Like Berry, pianist Fats Domino was a pioneer of rock and roll music; his 1949 hit "The Fat Man" is often cited as one of the first records of the genre. He had 11 top 10 hits between 1955 and '60, and sold more than 65 million records. He died at 89 in his home in Louisiana.
Lil Peep, November 15
Gustav Åhr—who went by Lil Peep —was known for rapping about mental illness and depression. The 21-year-old was found unresponsive on his tour bus hours before he was scheduled to go on stage in Tucson. An accidental drug overdose is the suspected cause of death.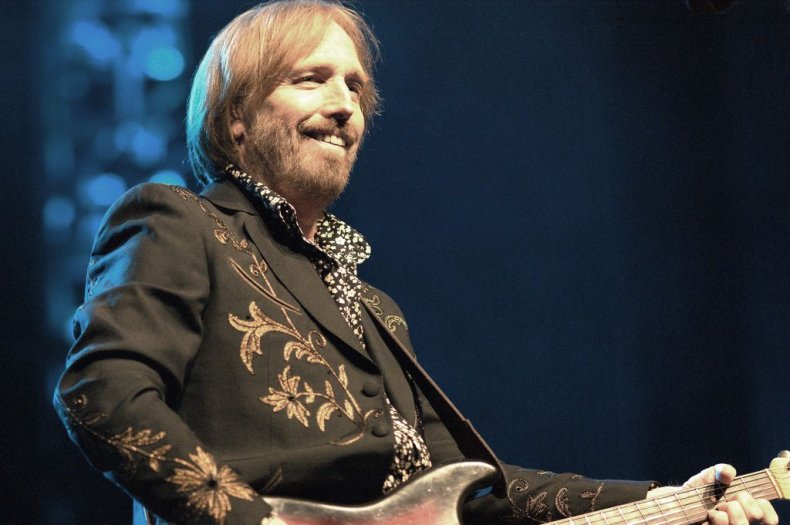 Malcolm Young, November 18
Best known as the co-founder and guitarist of the Australian supergroup AC/DC, Young stuck with the band until retiring in 2014 due to multiple health problems. He was 64 when he died.
Della Reese, November 19
A singer, actress and ordained minister, Reese's greatest fame came late in life, playing Tess on the CBS drama Touched by an Angel. She died at age 86 in her California residence.
David Cassidy, November 21
After playing Keith Partridge on the hit '70s sitcom The Partridge Family, Cassidy became a massively popular teen idol. After announcing that he had dementia in February 2017, he died of liver failure at 67.
Jim Nabors, November 30
His role as amiable bumpkin Gomer Pyle on the hit TV series The Andy Griffith Show was so popular, he got his own spin-off, Gomer Pyle, U.S.M.C. He officially came out in 2013, when he married his partner of 38 years. Nabors died at 87 in his home in Hawaii.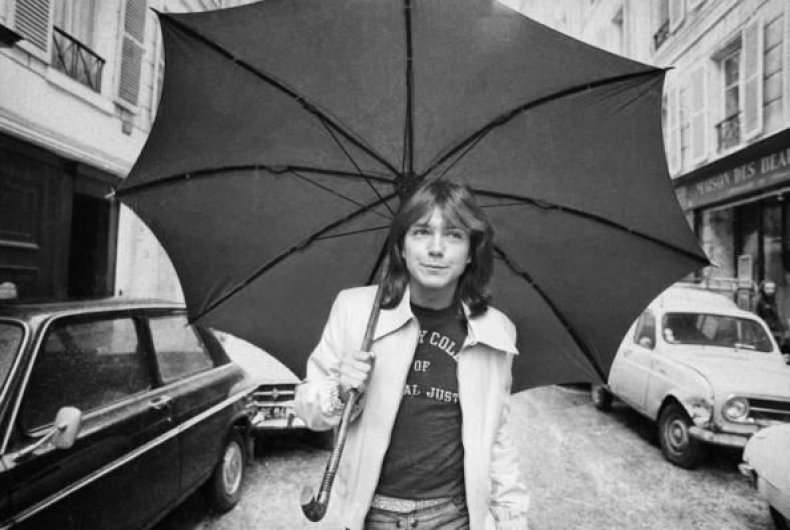 Kim Jong-hyun, December 18
The South Korean lead singer of the popular K-Pop group SHINee died at 27, after police found him, unconscious, in his Seoul apartment. His older sister had told them that her brother was about to commit suicide.
Rose Marie, December 29
A vaudeville and radio star by the age of four, Rose Marie's trailblazing comedy writer, Sally Rogers, on the classic sitcom The Dick Van Dyke Show (1960 to 1966), made her famous all over again. She died at 94, ending a career that spanned nine decades.