11 Famous Faces We Lost in November
A look back at some of the well-known people we lost in November.
Virgil Abloh, 41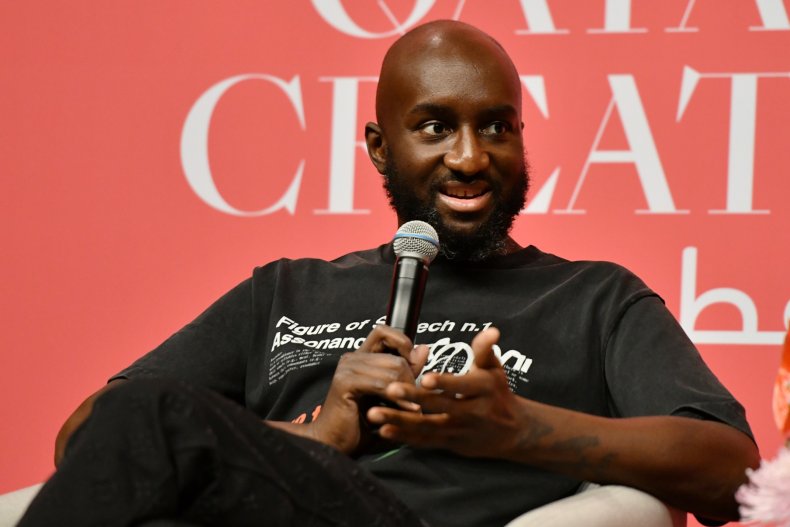 The fashion world was shocked and saddened at the death of 41-year-old designer Virgil Abloh last month; his death confirmed via Virgil's Instagram account on November 28.
The talented, much admired artistic director of Louis Vuitton's menswear, and founder and CEO of fashion label Off-White, died from cardiac angiosarcoma, a form of cancer.
A discreet person who preferred to focus on his work while avoiding the spotlight, he battled the cancer privately since his diagnosis in 2019, while still working on collections and collaborations.
Abloh was born in Chicago to Ghanaian parents, studied civil engineering in Wisconsin and completed a master's in architecture at the Illinois Institute of Technology. Soon after graduating, he began a creative partnership with his friend Kanye West.

Two days after his passing, Louis Vuitton held a presentation of Abloh's spring-summer 2022 collection in Miami. The "Virgil Was Here" event was a homage to his life and talent.
He is survived by his wife, Shannon, and his two children, Lowe and Grey.
Glen de Vries, 49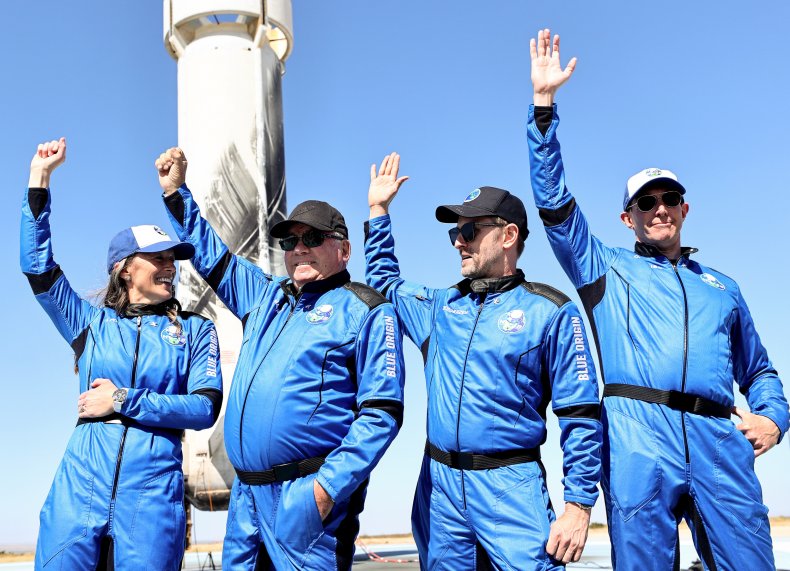 The American tech entrepreneur and space tourist blasted into space on board a suborbital flight alongside Star Trek actor William Shatner in October.
Less than a month later he would be dead; killed in a plane crash aged 49.
He had been a passenger in a single-engine aircraft which crashed in a wooded area of a state park near Lake Kemah, New Jersey, according to the Federal Aviation Administration.
In 1999, Glen de Vries founded the medical research company Medidata Solutions, the world's most used clinical research platform, as noted in a Blue Origin profile of him posted before his trip to space with the company.
Amazon founder, Jeff Bezos, tweeted that both him and his partner Lauren Sanchez, were "heartbroken" about the "tragic loss" of the "visionary and innovator".
Stephen Sondheim, 91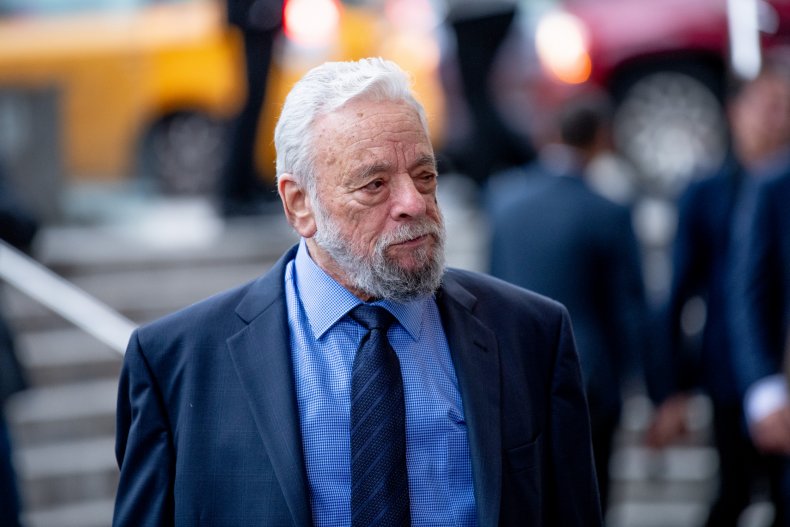 Composer and lyricist Stephen Sondheim died on November 26 at the age of 91. He was a major figure in 20th century musical theater.
Many actors, including Barbra Streisand or playwright Lin-Manuel Miranda, paid homage to the composer on Twitter.
The eight-time Tony Award-winner wrote the lyrics for West Side Story (1957) and Gypsy (1959), A Little Night Music (1973), Sweeney Todd: The Demon Barber of Fleet Street (1979), Sunday in the Park with George (1984), and (1987), among others.
In the documentary Six by Sondheim, he revealed he enjoyed writing music while lying down and drinking a cocktail.
Sondheim was also the recipient of an Academy Award, eight Grammy Awards, a Pulitzer Prize, a Laurence Olivier Award, and a 2015 Presidential Medal of Freedom.
Julia Kabance
,
111
Supercentenarian Julia Kabance died on November 16. Until that moment, she had been the oldest living female World War II veteran.
A former member of the Women's Army Corps (WAC), was born on the Prairie Band Potawatomi Reservation, in Kansas, in 1910 and was the 11th of 12 children.
Before joining the WAC in 1943, she studied at Haskell Institute (now Haskell Indian Nations University) and the University of Kansas.
Young Dolph, 36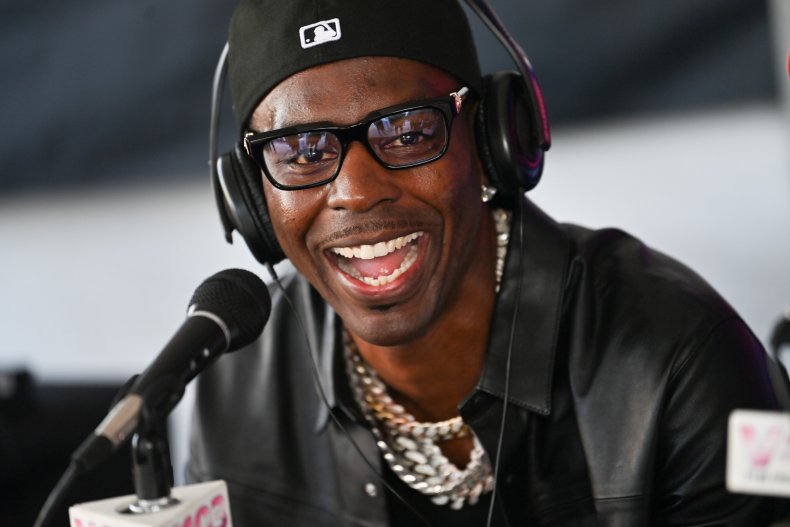 Adolph Robert Thornton Jr. was a rapper known by his stage name Young Dolph. He was fatally shot dead while buying cookies at Makeda's Butter Cookies in Memphis, Tennessee, on November 17. He was 36 years old.
Memphis Mayor Jim Strickland said of Dolph's death: "The tragic shooting death of rap artist Young Dolph serves as another reminder of the pain that violent crime brings with it."
In 2016, Dolph released his debut album, King of Memphis, which amassed millions of views on YouTube and peaked at No.49 on the Billboard 200 chart. His 2020 album, Rich Slave, debuted at No.4 and became his highest-charting project. At the time of his death, Dolph had 4.8m followers on Instagram.
The APA agency, where the rapper was a client, said in a statement to Variety: "The world has lost an icon, a great man and beloved artist who has been taken too soon."
The Chicago native was raised by his grandmother in Memphis as his parents were addicted to crack. In 2018 he told The Guardian newspaper. "I told my grandma a long time ago that I was going to take my mom and dad out the hood.
"I was a little boy saying that shit. I ain't never really had no dad, just the street's ways, and I'm giving [people] game that their dad was supposed to be giving them, on these tapes and lyrics. My whole thing is about giving these folks the real."
Jerry Johnson, 77
Former professional baseball pitcher Jerry Johnson died on November 15 due to complications of Lewy body dementia, and chronic obstructive pulmonary disease (COPD). He was 77 years old.
His wife, Susan Trautmann Johnson, announced her husband's death on Facebook.
"Today, my sweet husband of 18 years went to be with the Lord," she wrote. "He went peacefully in his sleep after a long battle with Lewy Body Dementia and COPD. Some may believe that he lost that battle, but we all know that in the end he won the war! Because with our God, JJ lives on in eternity."
Johnson made his major league debut in 1968 and would represent Philadelphia Phillies, St. Louis Cardinals, Cleveland Indians, Houston Astros, San Diego Padres, Toronto Blue Jays, and San Francisco Giants.
Heath Freeman, 41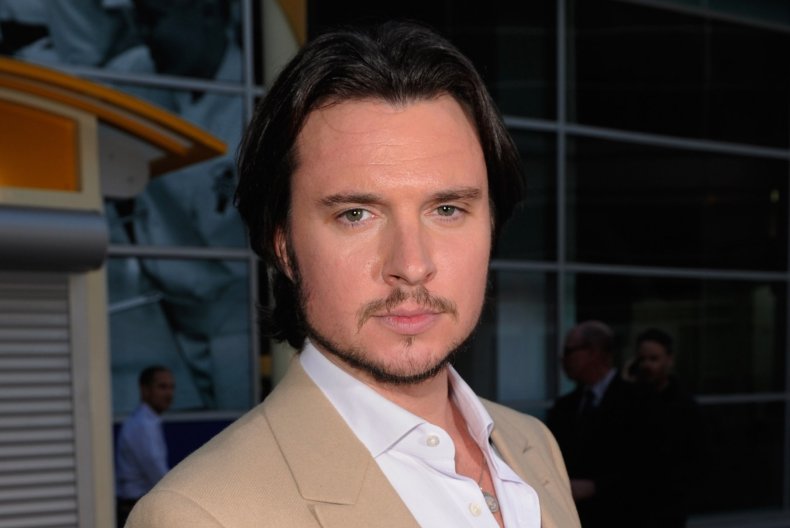 Actor Heath Freeman was well-known for playing Howard Epps on the Fox series Bones and Gavin Dillon in the legal drama television series Raising the Bar. He died aged 41 old November 14; the cause of death remains unknown.
His manager, Joe Montifiore, announced the actor's passing via a statement to People.
"We are truly devastated at the loss of our beloved Heath Freeman. A brilliant human being with an intense and soulful spirit, he leaves us with an indelible imprint in our hearts. His life was filled with deep loyalty, affection, and generosity toward his family and friends, and an extraordinary zest for life."
Heath Freeman was also a guest actor on ER, NCIS, and Without a Trace and he had written, produced and starred as Brent Burkham in "Skateland".
Sam Huff, 87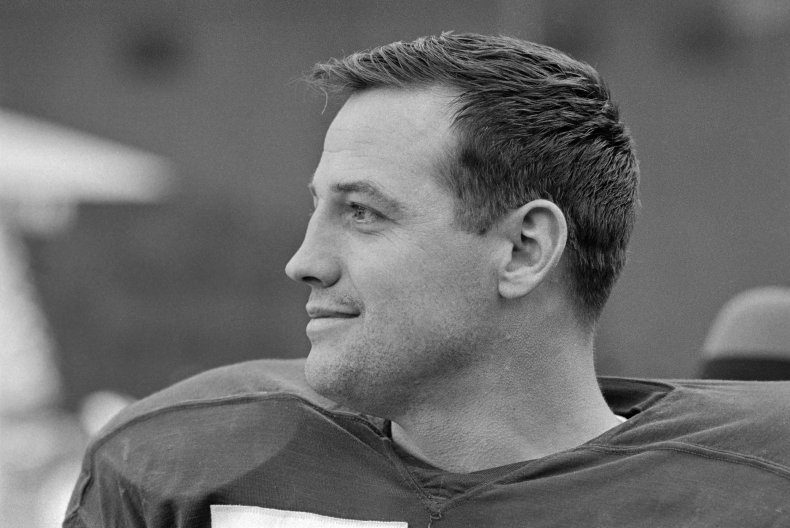 Pro Football Hall of Famer and former Washington and New York Giants linebacker Sam Huff died at 87 years old on November 13.
Daniel and Tania Snyder, Washington Football Team owners wrote in a statement.
"Anyone who knew Sam knew what an amazing person he was. He was an iconic player and broadcaster for the franchise for over 40 years and was a great friend to our family."
Sam Huff won an NFL title with the New York Giants in 1956 and was elected to the Pro Football Hall of Fame in 1982.
Gilbert Harman, 83
Philosopher Gilbert Harman died on November 13, after years battling Alzheimer's disease. He was 83.
Emeritus at Princeton University, the University said via statement that Harman worked "in virtually every area of analytic philosophy — philosophy of language and linguistics, philosophy of mind psychology — and made major contributions to each".In 2005 he was awarded the Jean-Nicod Prize, given to a leading philosopher whose work has advanced the field of cognitive science.
Gilbert Harman also supervised many PhD students who are now well known philosophers such as R. Jay Wallace, Nicholas Sturgeon, Joshua Knobe, or Richard Joyce, among others.
Gideon Rosen, the Stuart Professor of Philosophy and department chair, said Harman was "a towering figure in American philosophy and a defining figure in philosophy at Princeton.
"His contributions to epistemology, the philosophy of mind, and moral philosophy continue to shape the fields he worked in. He was a maverick, not a system-builder, and he changed his views constantly — even gleefully — often in response to developments in linguistics and cognitive science."
Bob Bondurant, 88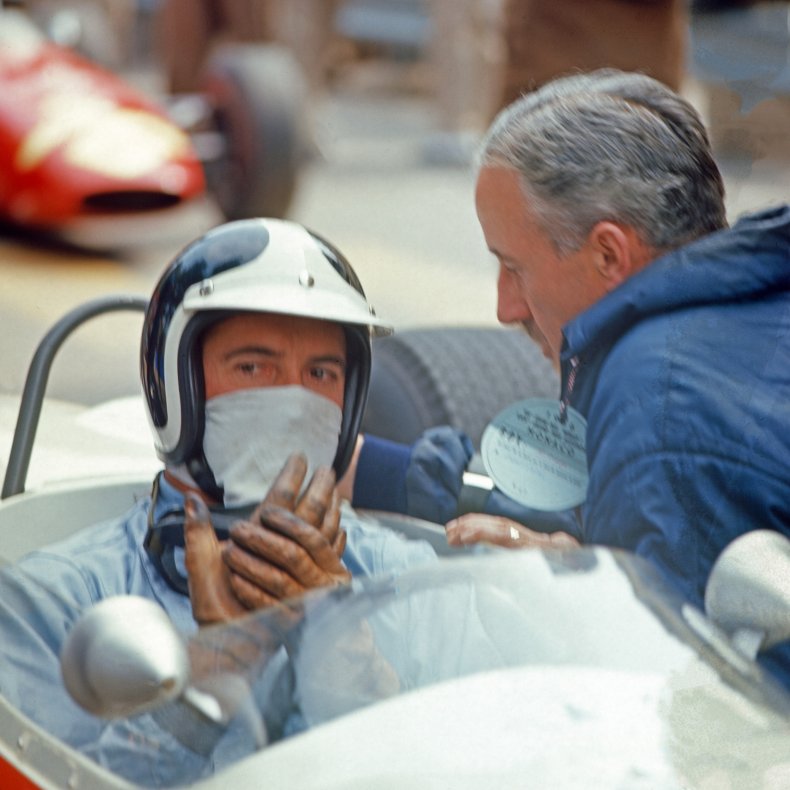 Racing driver Bob Bondurant was a member of the Motorsports Hall of Fame of America and founded his eponymous driving school.
He raced for the Shelby American, Ferrari and Eagle teams before retiring after a serious crash in 1967.
The following year, he founded his famous school, the Bob Bondurant School of High Performance Driving. Notable students include actors Paul Newman, Clint Eastwood and Nicolas Cage.
Bettina Grossman, 94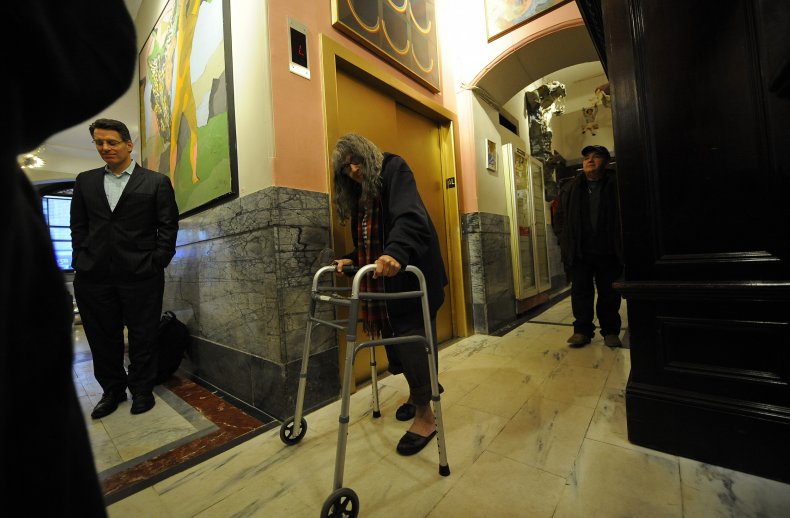 Bettina Grossman was a conceptual artist who self-isolated at the Chelsea Hotel for half a century. Grossman was extremely private about her own life and the work she had created in her younger years in both New York and Europe.
Grossman died of respiratory failure on November 2 at a Brooklyn care center, The New York Times reported. She was 94.
Fellow artist Yto Barrada, announced the news of her death on Instagram, writing "our thoughts and prayers are with her family as we remember Bettina. She touched many of us in so many ways."
Her work is currently on display at MoMA PS1 in Queens in the current edition of Greater New York.