Celebrity Jewish-Arab Marriage Condemned in Israel by Ruling Party Lawmaker Who Accuses Woman of 'Seducing' a Jew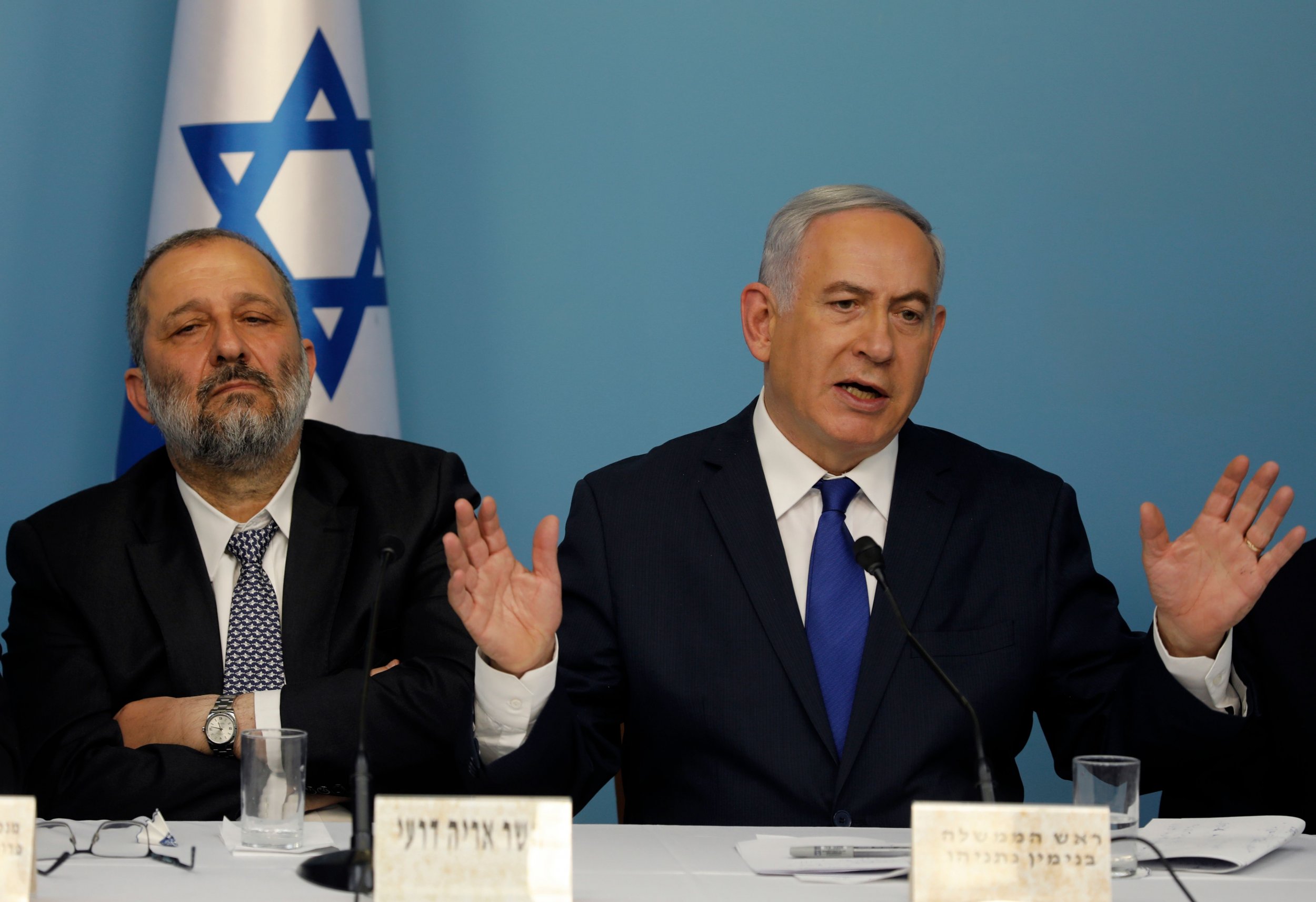 Several prominent Israeli politicians said Thursday that the marriage of an Arab and Jewish celebrity couple jeopardized both the state of Israel and the Jewish people.
The couple, Jewish actor Tzachi Halevi and Israeli Arab news anchor Lucy Aharish, had been together for four years but kept their relationship secret, knowing it would spark a backlash.
Halevi, 43, is best known for his role in the popular Netflix series Fauda, a show which attracted international acclaim for its careful approach to the Palestinian conflict.
Aharish, 37, is "Israel's first Arab presenter on prime-time television," and in 2015, she was officially honored for her work as a "trailblazing Muslim journalist," according to The Times of Israel.
Critics of their marriage included Israeli Interior Minister Arye Deri, an ultra-Orthodox rabbi, and Oren Hazen, a Likud lawmaker in Prime Minister Netanyahu's right-wing government.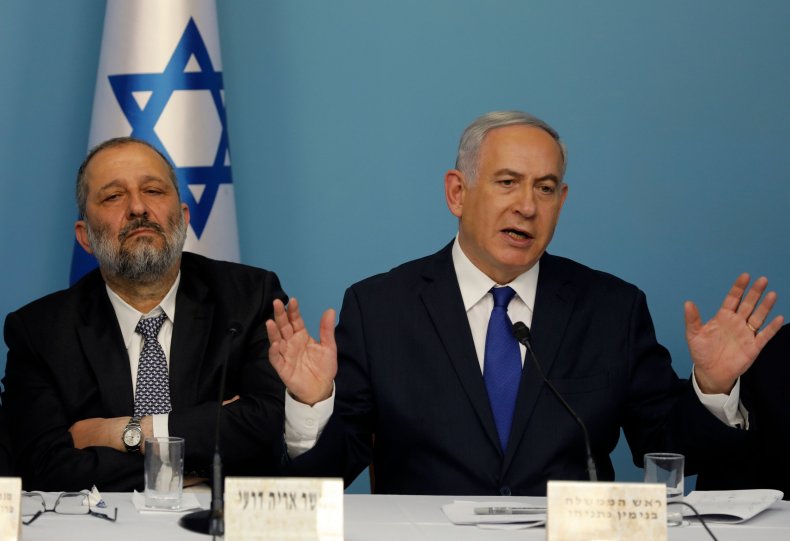 "It's their own private affair. But, as a Jew, I have to tell you that I'm against such things because we must preserve the Jewish people," Deri said on Israel's Army Radio, according to Reuters. "[Their] children will grow up, go to school and later want to get married, and then they'll face difficult problems."
Hazen, the Likud MP, echoed Deri's concerns. On Wednesday, the day the couple got married, he asserted that mixed marriages undermined "the Jewish dynasty."
"I don't blame Lucy Aharish for seducing a Jewish soul with the goal of harming our country and for preventing more Jewish progeny from continuing the Jewish dynasty, on the contrary she is welcome to convert," Hazan wrote in Hebrew, translated by Haaretz. "On the contrary, she is invited to convert to Judaism."
"I do blame Tzachi 'the Islamicizing' Halevy, who took Fauda a step too far—Bro stop being delusional. Lucy, it's not personal, but you should know Tzachi is my brother and the Jewish people are my people, stop the assimilation!" he wrote.
Confronted with angry replies, Hazan appeared to double-down on his remarks: "Your reactions, which try to turn assimilation into the right and heroic thing to do, explain what Prime Minister Netanyahu and Zionist Union chairman [Avi] Gabbay when they said: 'The left has forgotten what it means to be Jewish,'" he tweeted.
About a fifth of Israel's population are Arab Muslims, but, according to Reuters, the latest national marriage figures state that only 23 of nearly 58,000 weddings are reported to be between Arabs and Jews—barely 0.4 percent.
Under Netanyahu, a hardliner, divisions have grown more stark. In December 2015, his government was accused of censorship when it removed a novel from Israel's high school curriculum, allegedly because it involved a relationship between a Jewish woman and a Palestinian man.
"Adolescent youth tend to romanticise and don't have, in many cases, the systematic point of view that includes considerations about preserving the identity of the nation and the significance of assimilation," a ministry official wrote in a letter, seen by Haaretz.
"We Are Signing a Peace Accord," Aharish and Halevi joked on their wedding invitation, according to Reuters.