20 Celebrities Married to Athletes
Celebrity and sports sometimes collide, resulting in some of the world's most famous marriages.
Read on to learn which A-listers have coupled-up with popular athletes to form the ultimate in celebrity marriages.
1. David Beckham And Victoria Adams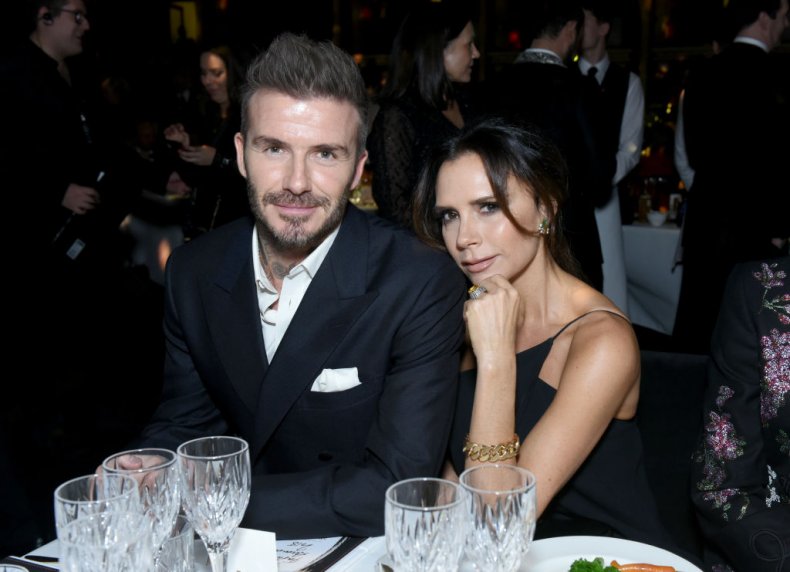 Soccer superstar David Beckham and former Spice Girls singer Victoria tied the knot at a celebrity-packed bash in 1999.
The couple, who have since had four children, are mainstays in the media, due to David's Inter Miami football club and Victoria Beckham's successful fashion line.
2. Carrie Underwood And Mike Fisher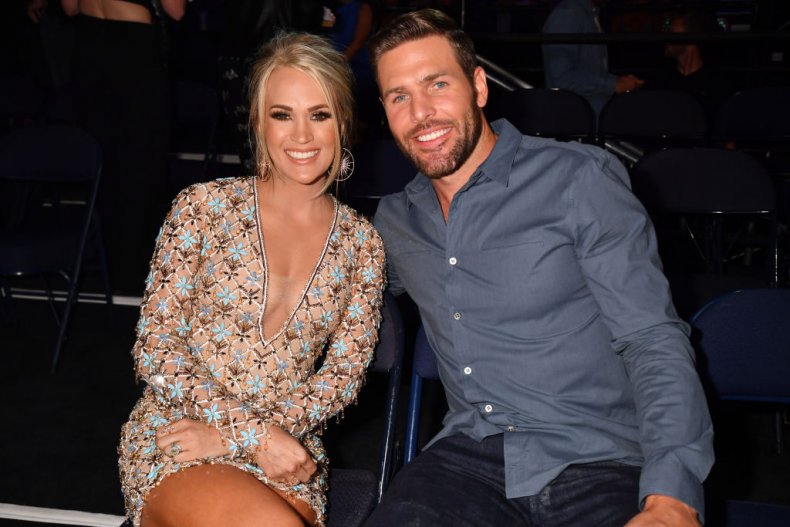 Singer-songwriter Carrie Underwood and former ice hockey center Mike Fisher have enjoyed married life together since 2010.
The celebrity romance has resulted in the birth of two sons while the singer and athlete added a horse to their adorable clan in 2010.
3. Gabrielle Union And Dwyane Wade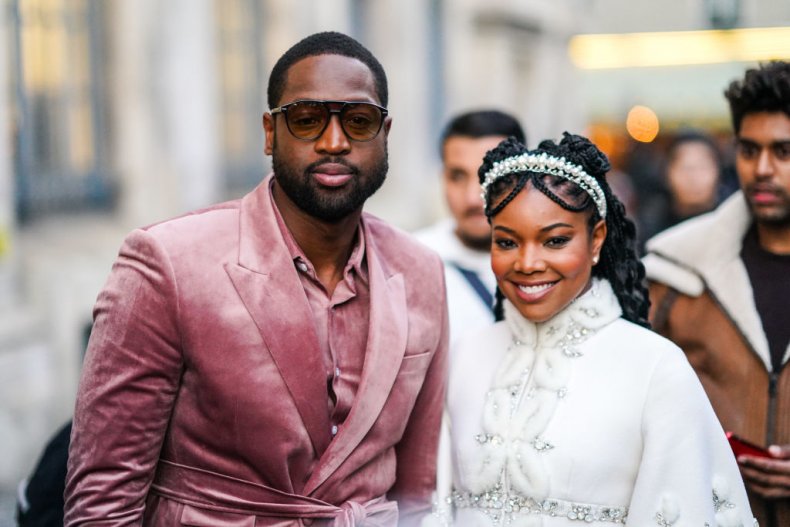 Actress Gabrielle Union and former NBA player Dwyane Wade have been married since 2014.
The cute couple reportedly first met at a Super Bowl party in 2007 and welcomed their daughter into the world more than ten years later.
4. Ciara And Russell Wilson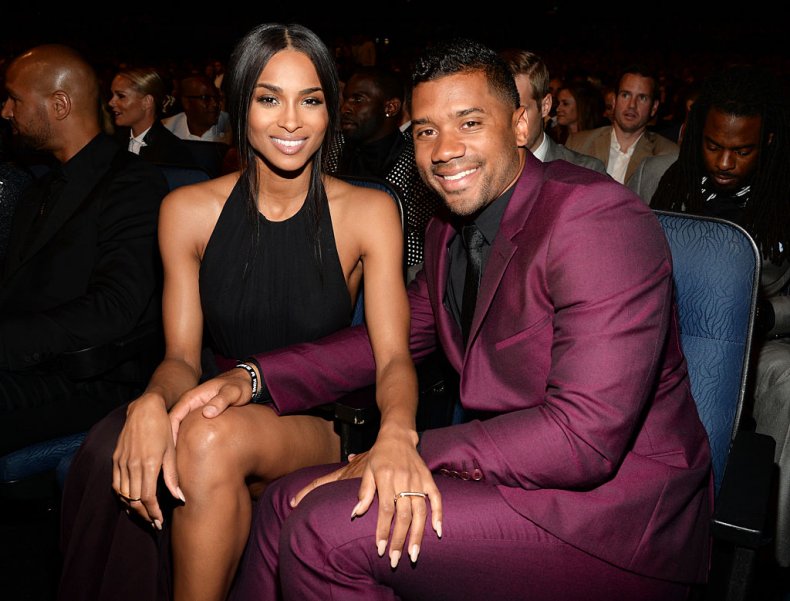 Pop star Ciara and NFL quarterback Russell Wilson married in the U.K. in 2016.
The adorable duo live together with their three children and in 2021 graced the cover of GQ's The Modern Lovers issue.
5. Tom Brady And Gisele Bündchen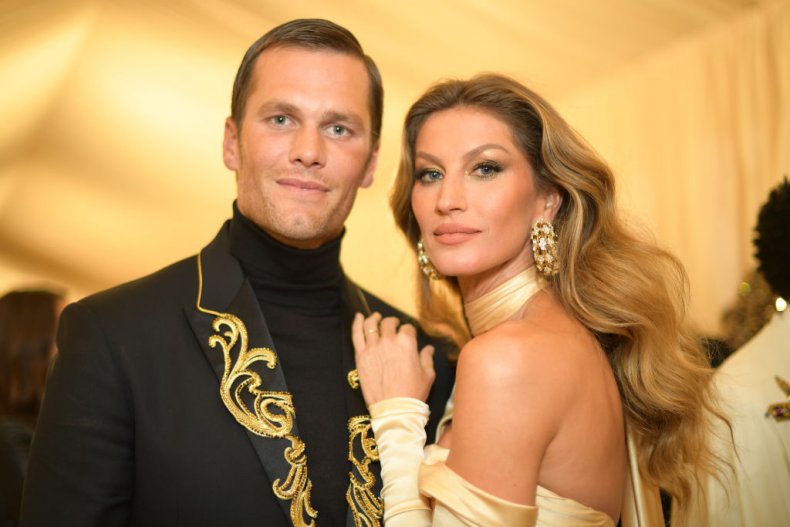 Seven-time Super Bowl winner Tom Brady met Brazilian supermodel Gisele Bündchen in 2006 and the two made matters official when marrying three years later.
The celebrities now enjoy life in a family of five and Brady opened-up in 2019 about the key to a lasting relationship as "CCC: clear, current communication."
6. Justin Verlander And Kate Upton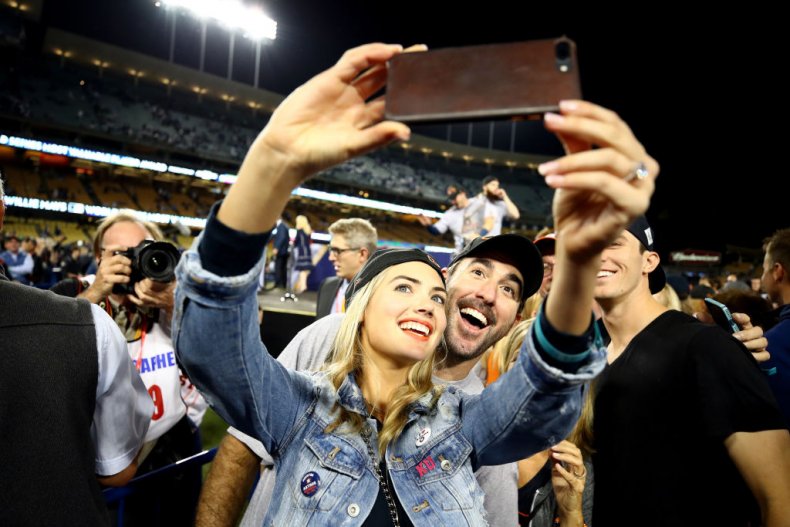 Houston Astros athlete Justin Verlander popped the question to Sports Illustrated model Kate Upton in 2016 and the two married around a year later.
The celebrities celebrated their first anniversary in November 2018, days before Upton gave birth to their first child, daughter Genevieve.
7. Gerard Piqué And Shakira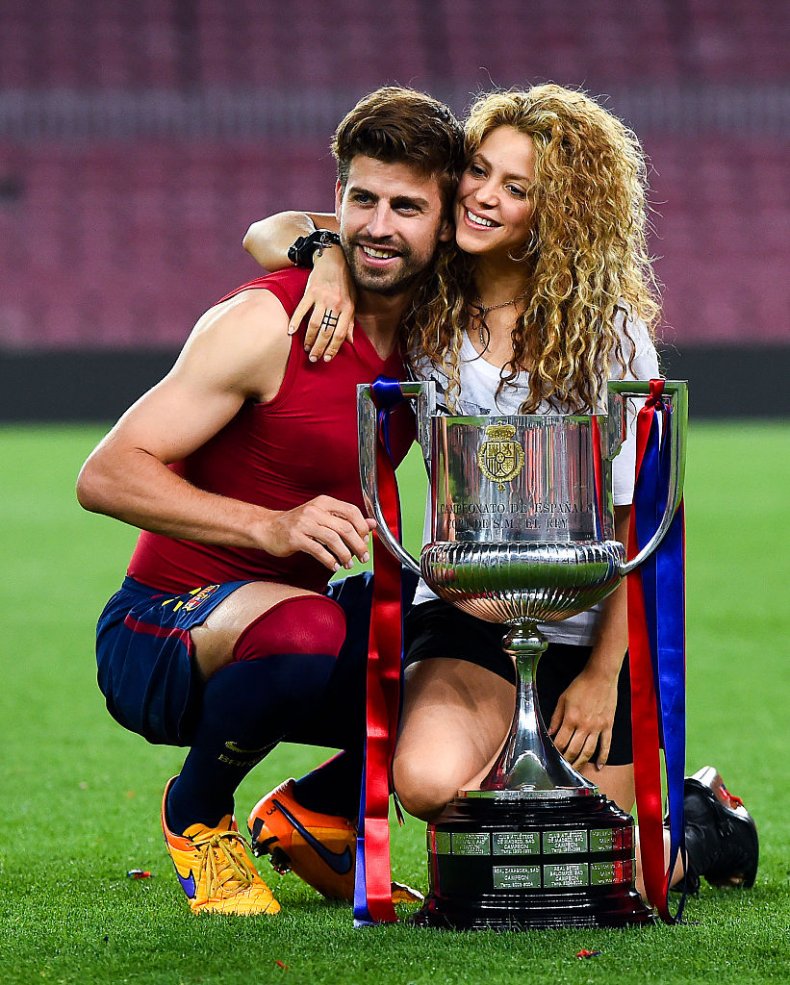 Celebrity Shakira and Barcelona defender Gerard Piqué first met while filming the official anthem of the 2010 FIFA World Cup.
The pair, who coincidentally share birthdays, now have two sons together, named Sasha and Milán.
8. Kerry Washington And Nnamdi Asomugha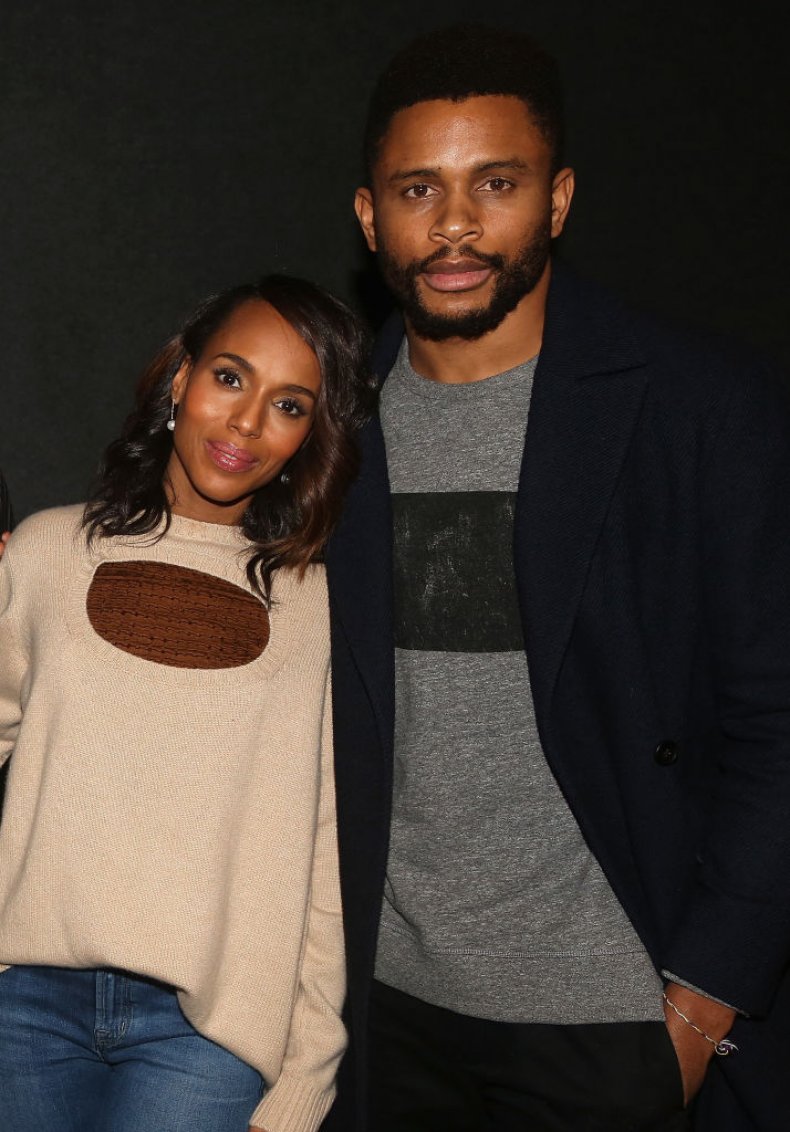 U.S. actor Kerry Washington and former football cornerback Nnamdi Asomugha decided to exchange vows in 2013.
The celebrity couple has two children, Caleb and Isabella, while Asomugha has a daughter from a previous relationship.
9. Candace Cameron Bure And Valeri Bure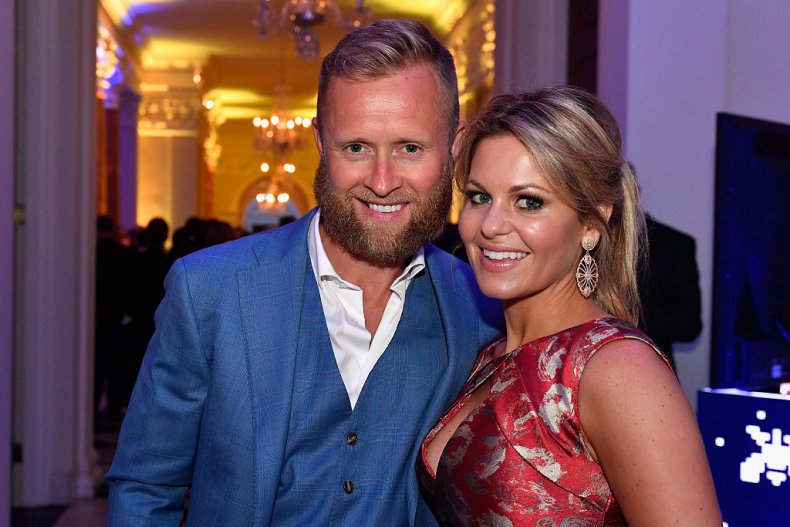 Actress Candace Cameron Bure and Russian former Ice Hockey star Valeri Bure have been married since 1996.
Around the time of their 25 anniversary, Cameron Bure shared photos on Instagram from the night her Full House cast helped her meet her "super cute, blond-haired" future husband.
10. Hannah Davis And Derek Jeter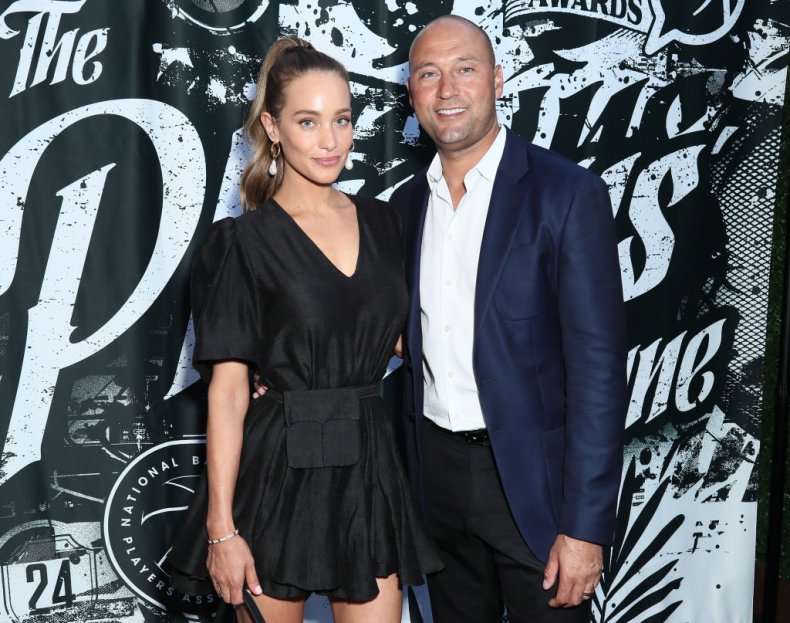 Sports Illustrated model Hannah Davis and ex Yankees baseball shortstop Derek Jeter got hitched in 2016.
Following their glamorous Napa Valley wedding, Davis took to Instagram to officially update her profile name to Hannah Jeter.
11. Chanel Iman And Sterling Shepard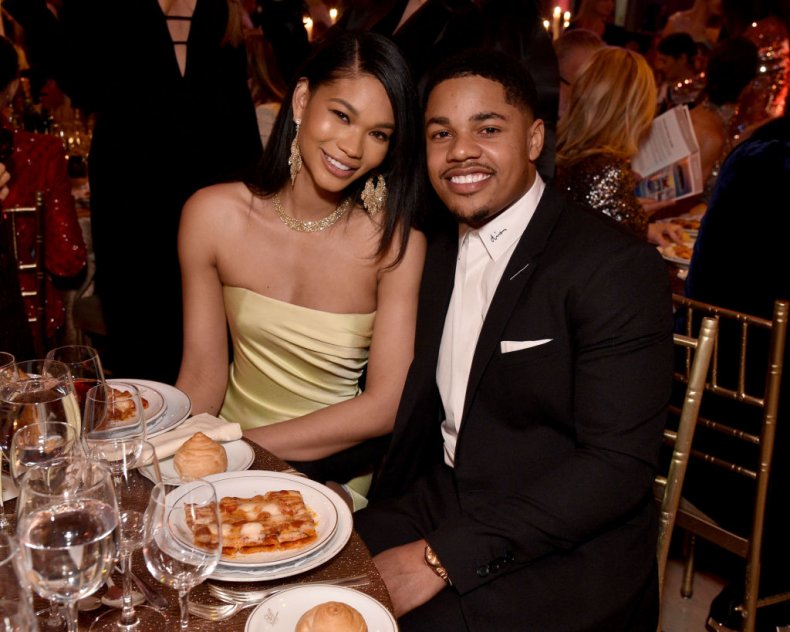 Victoria's Secret model Chanel Iman and New York Giants wide receiver Sterling Shepard married in March 2018.
The husband and wife welcomed their first child, daughter Cali, into the world in August of the same year.
12. Michael Jordan and Yvette Prieto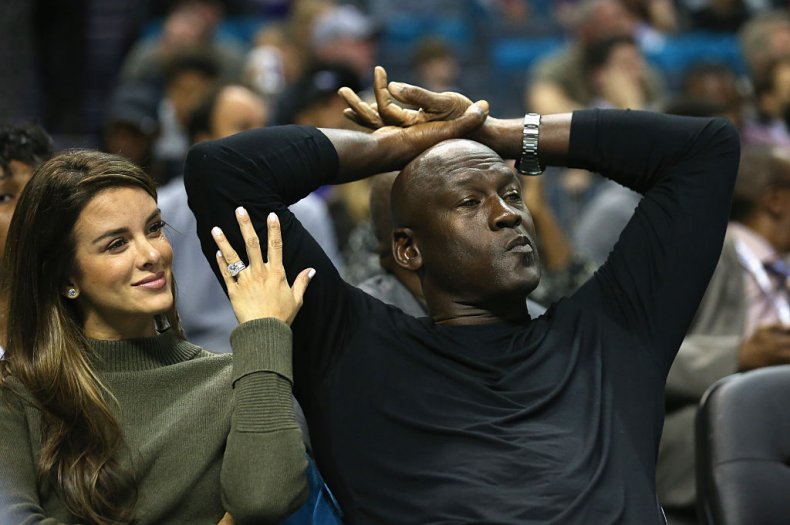 NBA legend Michael Jordan and fashion model Yvette Prieto married in 2013 approximately five years after meeting.
The celeb newlyweds proceeded to welcome twin girls Victoria and Ysabel Jordan into their lives on February 9, 2014.
13. Jessica Simpson and Eric Johnson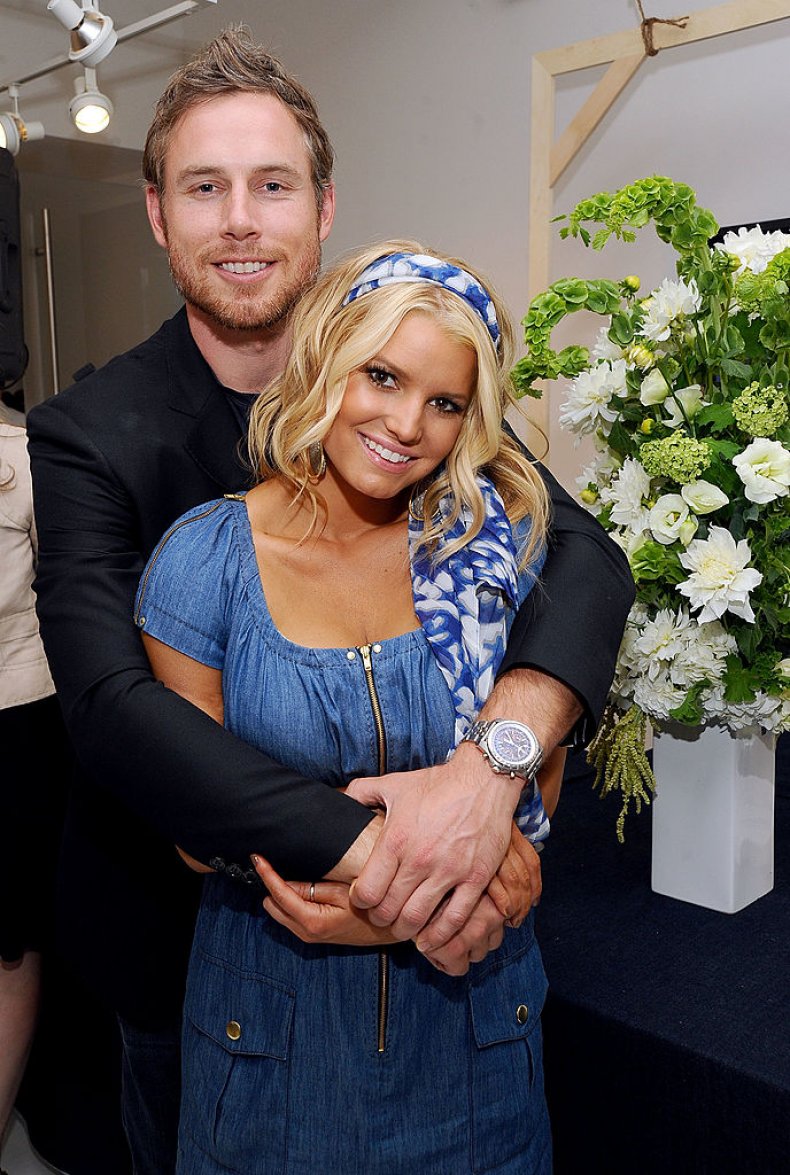 American pop star Jessica Simpson and former football tight end Eric Johnson met in 2010 and married four years later.
The lovebirds expanded their brood for the third time, when their daughter Birdie was born in March 2019.
14. Brooklyn Decker And Andy Roddick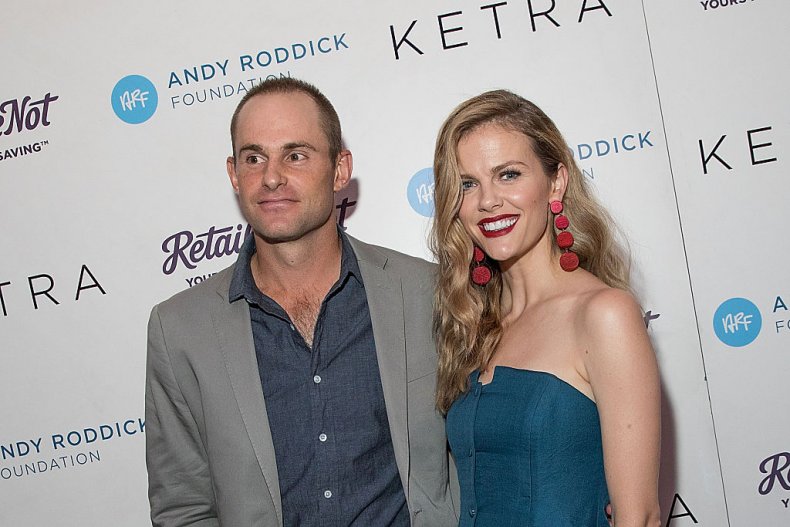 American model Brooklyn Decker and ex-tennis ace Andy Roddick tied the knot at a wedding ceremony in 2009.
The pair have been going strong ever since and live with their two children Hank and Stevie.
15. Erin Andrews And Jarret Stoll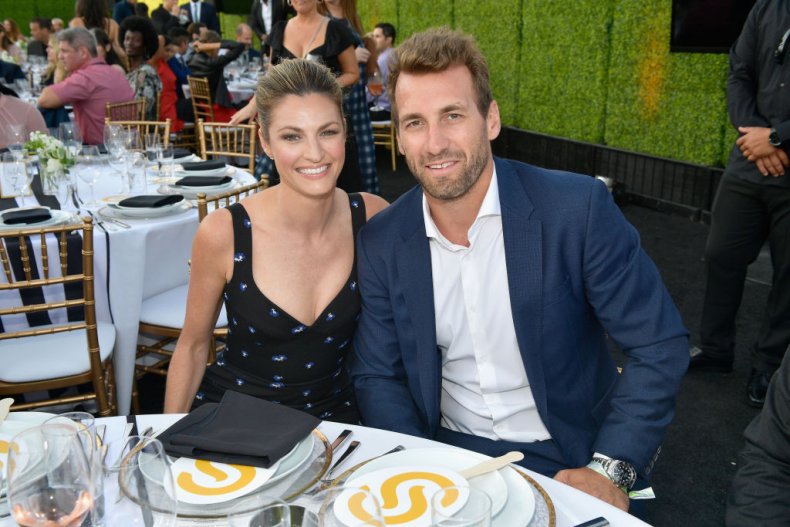 U.S. athletics presenter Erin Andrews and Canadian former professional ice hockey star Jarret Stoll married in 2017.
The sportscaster opened-up about the toll associated with IVF on a women's mental and physical health in an August 2021 blog post.
16. JoAnna Garcia And Nick Swisher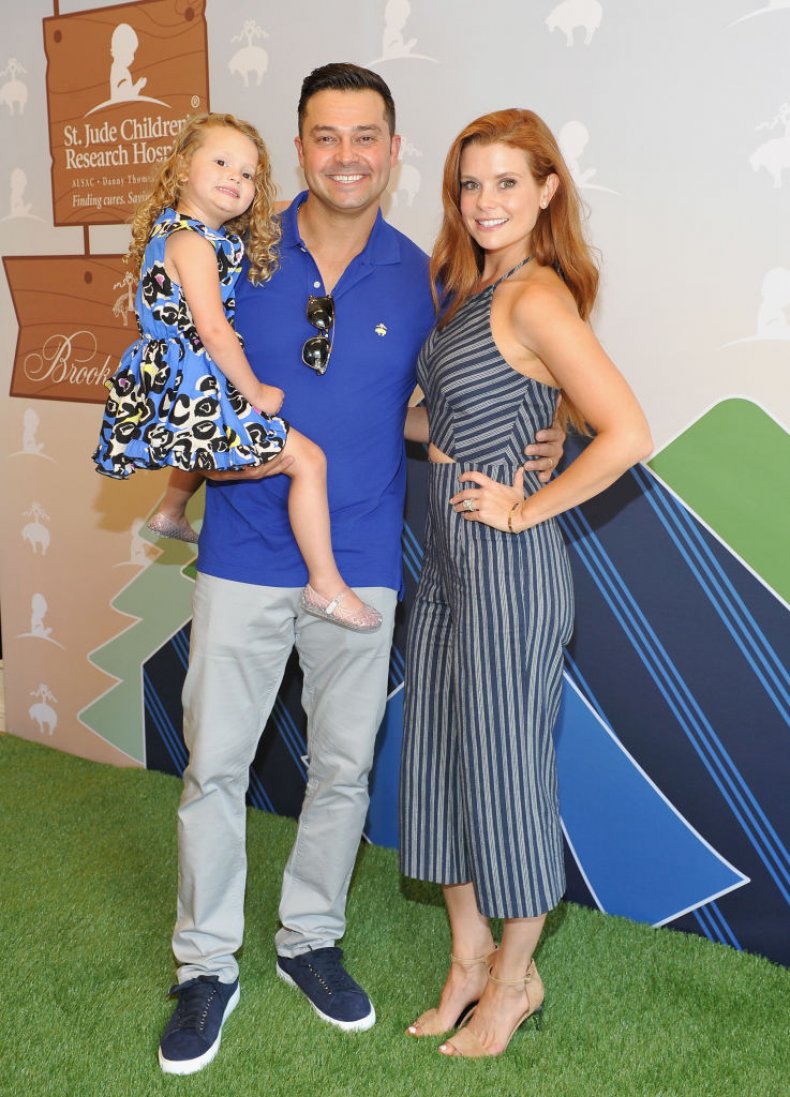 Popular TV actress JoAnna Garcia and former baseball pro Nick Swisher married in 2010.
The adorable duo have since increased the size of their family, with the additions of children Sailor and Emerson.
17. Eric Decker And Jessie James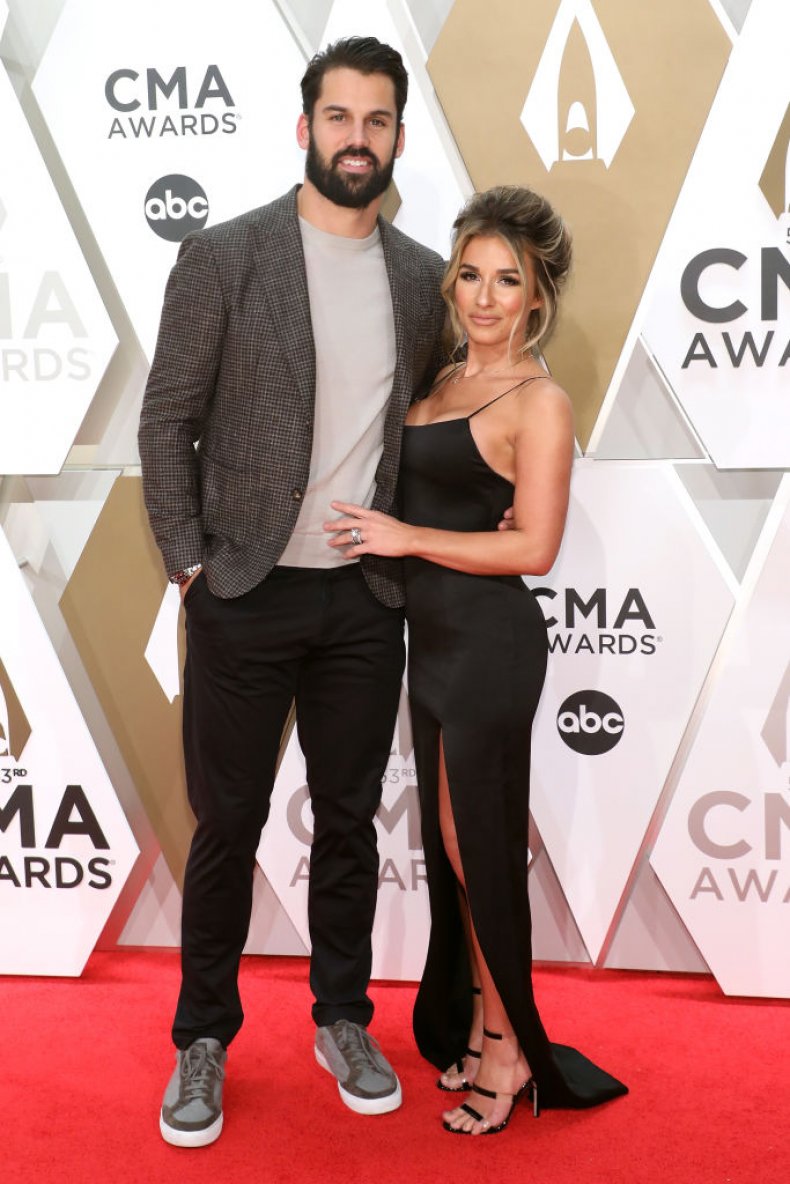 Former football wide receiver Eric Decker and country music singer-songwriter Jessie James first met through a mutual friend.
The duo has since filmed a reality TV show called Eric and Jessie and had children Vivian and Eric together.
18. Candice Crawford And Tony Romo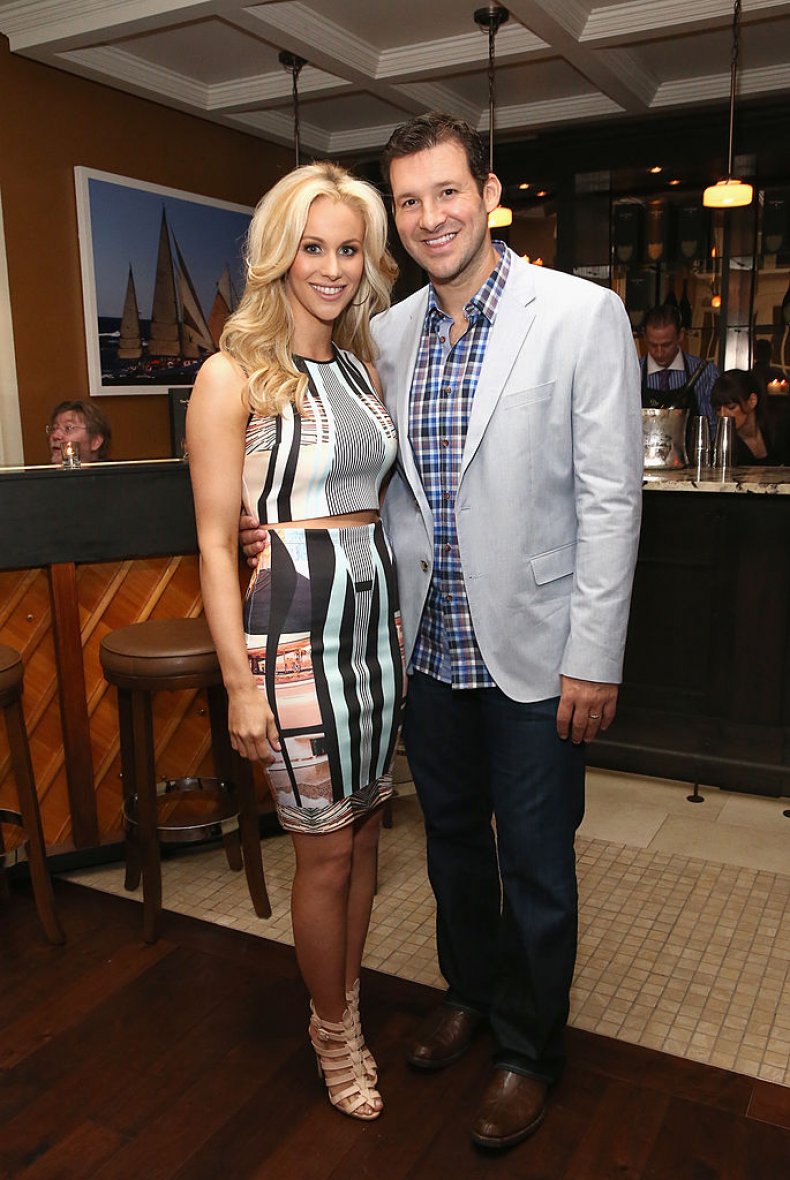 U.S. model Candice Crawford and former NFL quarterback Tony Romo first met in 2009.
The couple went on to tie the knot in front of 600 of the closest friends and now have a trio of children together.
19. Teyana Taylor And Iman Shumpert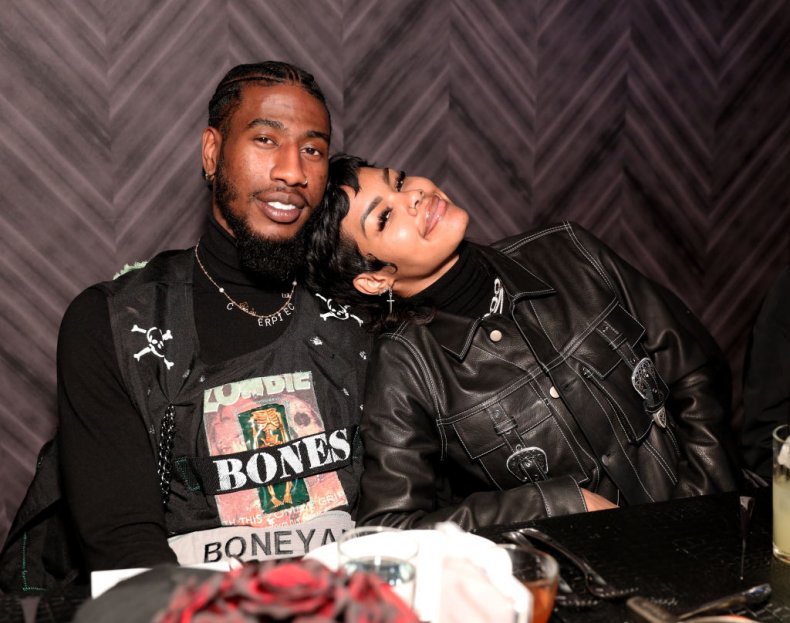 American actress Teyana Taylor and NBA star Iman Shumpert reportedly started dating in 2014.
After announcing Taylor's pregnancy in the summer of 2015, the pair married in 2016 and have since welcomed two children, Iman Jr and Rue Rose, into the world.
20. La La Vazquez And Carmelo Anthony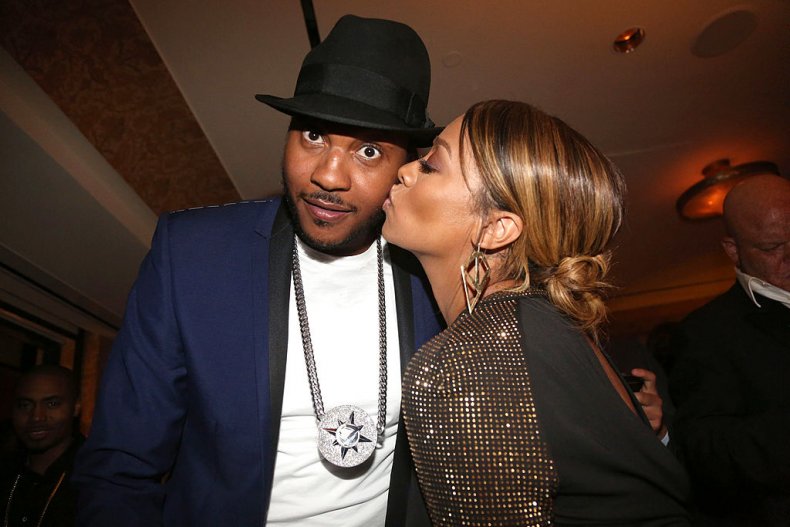 American TV celebrity La La Vazquez and ex Los Angeles Lakers legend Carmelo Anthony tied the knot in 2010.
Although they have since announced plans to divorce, Newsweek understands they are still together and were in June 2021 pictured watching their son Kiyan play basketball together.