20 of the Most Photographed Celebrity Pets
Sure, popstars, actors and reality TV royalty are constantly splashed across front pages and Instagram feeds the world over, but it's not just humans that are gold for the camera.
From pampered pooches to cats with better houses than us, celebrities are just as likely to flood the 'gram with pictures of their pet as they are a perfectly lit selfie, and when it comes to the animals of the rich and famous, it feels like we know them as much as our own pets.
Some even become stars in their own right, walking the red carpet with their celebrity parents.
Here are some of the most photographed celebrity pets in the world - and yes, they're richer than us all.
Karl Lagerfeld's cat, Choupette
The most pampered cat in the world has to be Choupette, the beloved cat of the late designer Karl Lagerfeld, who died in 2019.
Lagerfeld adopted Choupette from a friend in 2012 and the birman cat went on to travel the world (on private jets, naturally) with her owner, earning millions in shoots and campaigns, and even having colours named after her.
She's even richer now, as Lagerfeld reportedly left a portion of his fortune to Choupette in his will, and on Instagram, Choupette has over 85,000 followers.
Paris Hilton's dog, Tinkerbell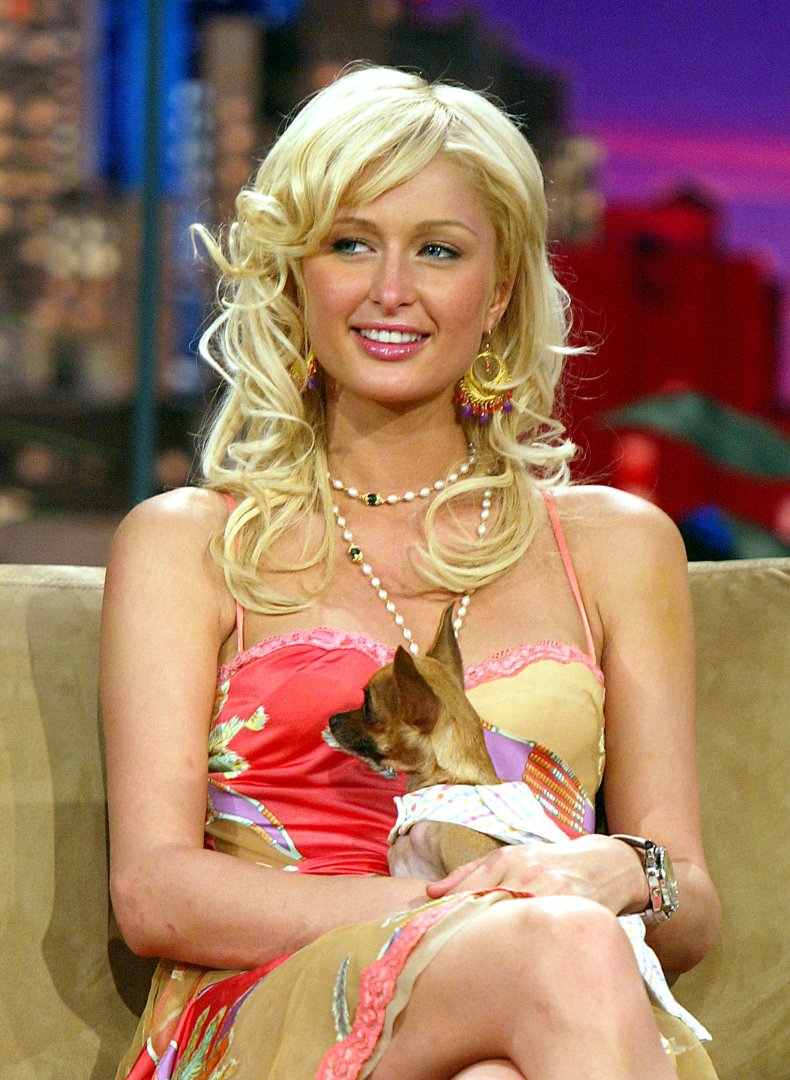 Back in the noughties, a chihuahua was just as coveted an accessory as a Von Dutch trucker hat or a Blackberry thanks to the dynamite duo of Paris Hilton and her dog Tinkerbell.
Tinkerbell accompanied Paris pretty much everywhere, starring in shoots alongside the heiress, sitting in her lap during TV interviews, or hanging out in Paris's purse as she was photographed walking down the street.
The famous pooch died aged 14 in 2015, leaving Paris "heartbroken".
Audrey Hepburn's dog, Mr Famous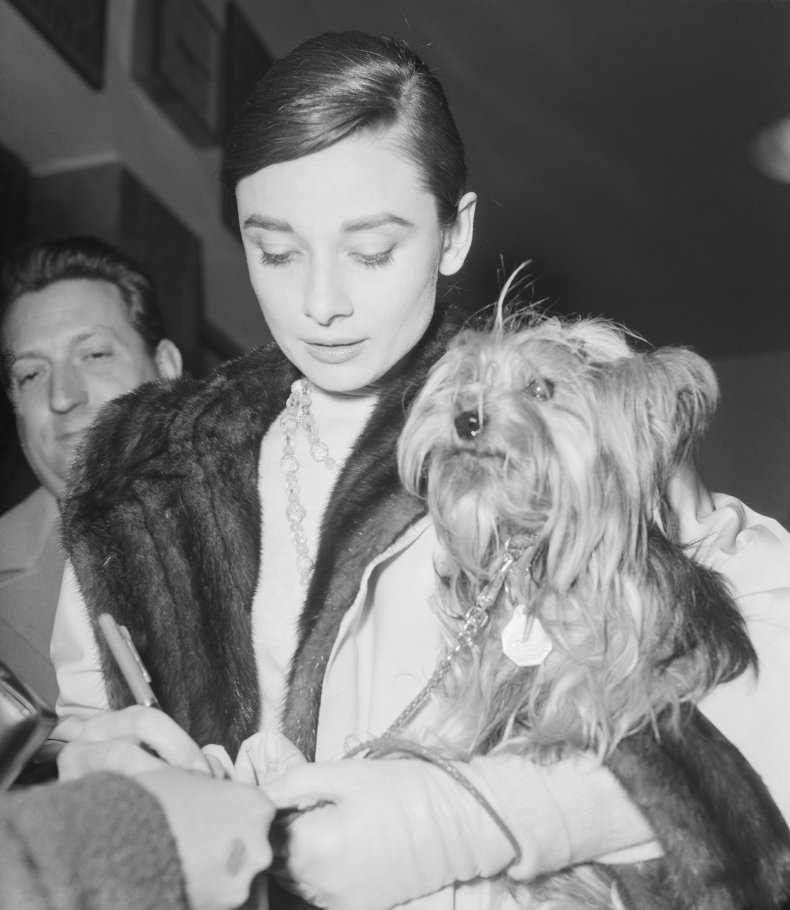 Well before the days of social media, Audrey Hepburn made her best friend a newspaper fixture by having him under her arm everywhere she went.
Her adorable pet Yorkshire terrier was, suitably, called Mr Famous, and would join Hepburn on film sets and photo shoots - even landing a cameo in the film Funny Face.
Joe Biden's dogs, Champ and Major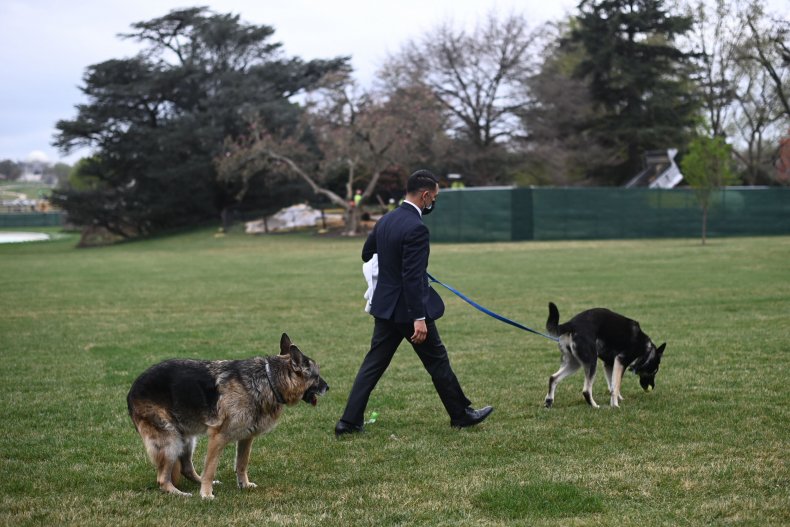 We love a dog in the White House, and President Joe Biden brought two with him.
German Shepherds Champ and Major live in Washington DC's most famous house, and Major made history as the first ever rescue dog to live in the White House.
Major is three years old, while Champ, who spent time in the White House when Biden was Vice President, is 13.
Carrie Fisher's dog, Gary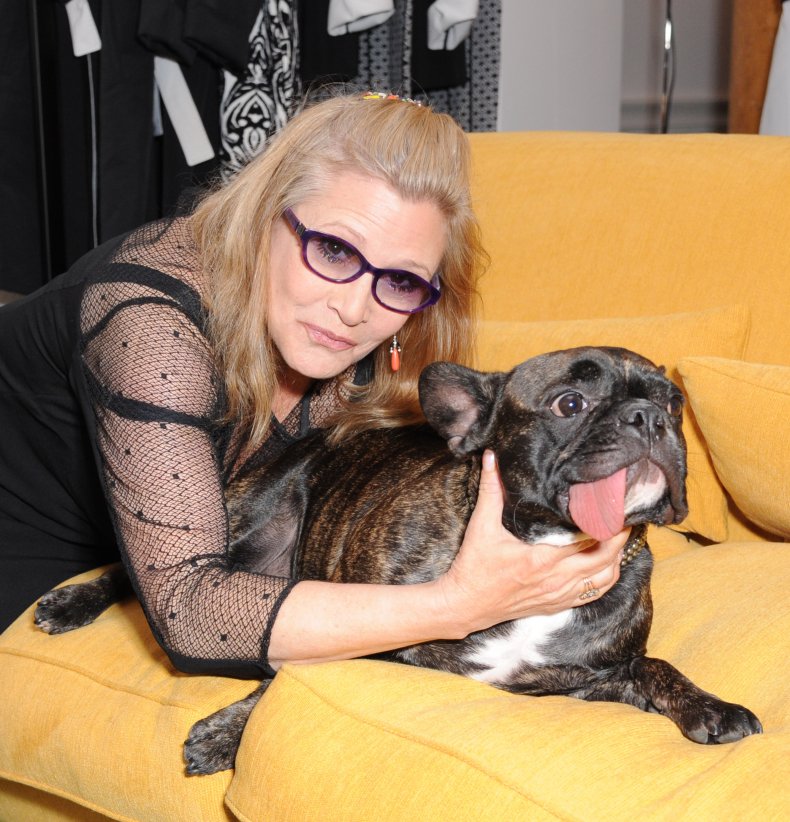 Self proclaimed "dopest dog in the galaxy" Gary, with his signature hanging out tongue, is a social media sensation, with over 170,000 followers on Instagram.
Gary was Carrie Fisher's service animal to help the actress deal with her bipolar disorder, and attended premieres with his mum, including the Star Wars: The Force Awakens premiere.
Since Fisher's death in 2016, French bulldog Gary has retired to Florida, and enjoys watching his mum on the television.
Orlando Bloom's dog, Mighty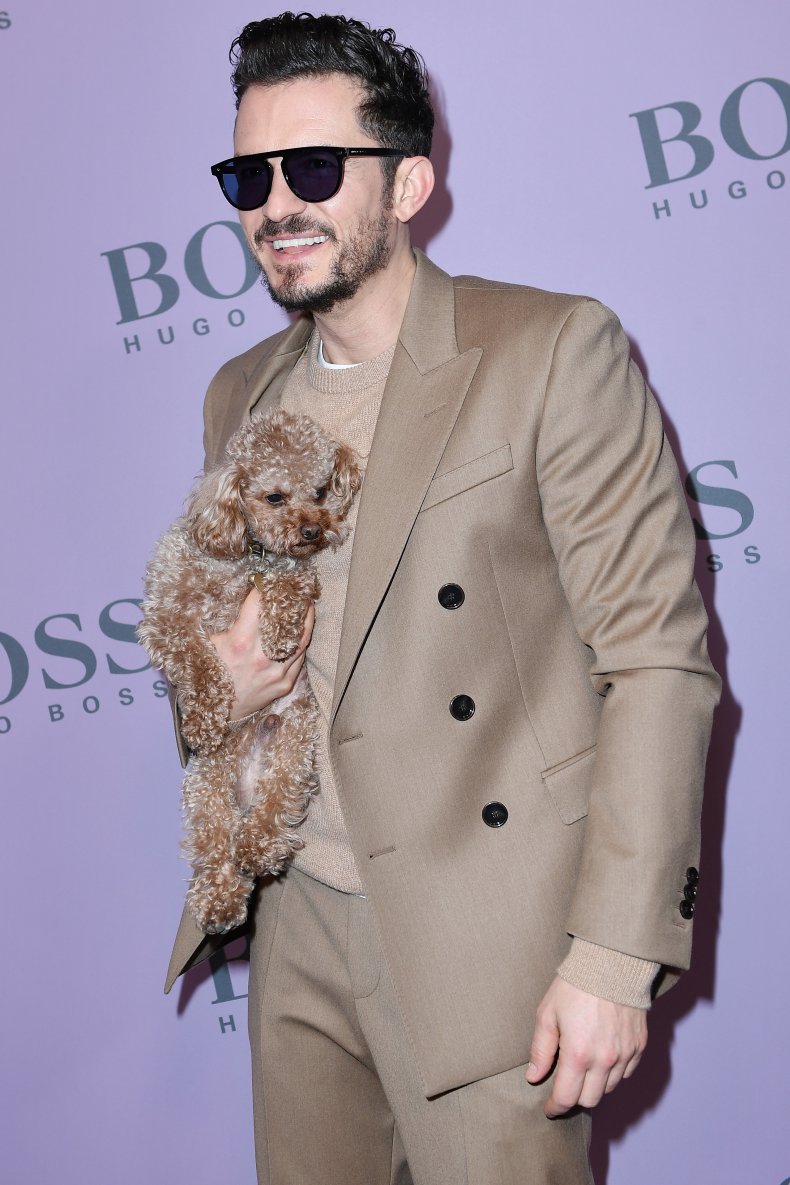 Katy Perry gifted her partner Orlando with a teacup poodle named Mighty, and the Pirates of the Caribbean star fell madly in love, with Mighty accompanying him to fashion shows, film sets and on papped bike rides.
Sadly, at the age of four, Mighty went missing in July 2020, and after Orlando found his collar, he concluded that he had likely died.
Oprah Winfrey's dogs (all of them)
Oprah is a big dog lover, and has had 20 pooches over the years, now having three: springer spaniels Sunny and Lauren, and cocker spaniel Sadie.
The dogs often appear with Oprah in the pages of O magazine, as well as on her Instagram.
Lady Gaga's dogs: Asia, Koji and Gustav
Lady Gaga is mum to three French bulldogs—Asia, Koji and Gustav—who regularly appear on her social media and out and about with her when she is photographed on the streets of New York.
The dogs made headlines recently, though, for darker reasons, with Koji and Gustav stolen in a dognapping plot which saw dogwalker Ryan Fischer shot in the chest (Asia managed to escape).
Thankfully, Fischer is recovering from his injuries, and Koji and Gustav were handed in.
Amanda Seyfried's dog, Finn
Five million people follow Amanda Seyfried on Instagram, and we reckon a good chunk of them are there for the frequent pictures of her dog Finn.
The actress adopted Finn after meeting him while filming her show Big Love, and credits the Australian Shepherd with helping her manage her anxiety.
The rescue dog is such a handsome boy that he also has his very own Instagram account, followed by 80,000 people.
Taylor Swift's cats: Olivia, Meredith and Benjamin Button
Taylor is a self-proclaimed cat lady, and has made her three brilliantly named cats Olivia Benson, Meredith Grey and Benjamin Button almost as famous as she is.
As well as regularly sharing pictures of them on Instagram, where she is followed by 157 million people, Taylor has trademarked her cats' names, so they're probably a lot richer than we'll ever be too.
Tom Hardy's dog, Woody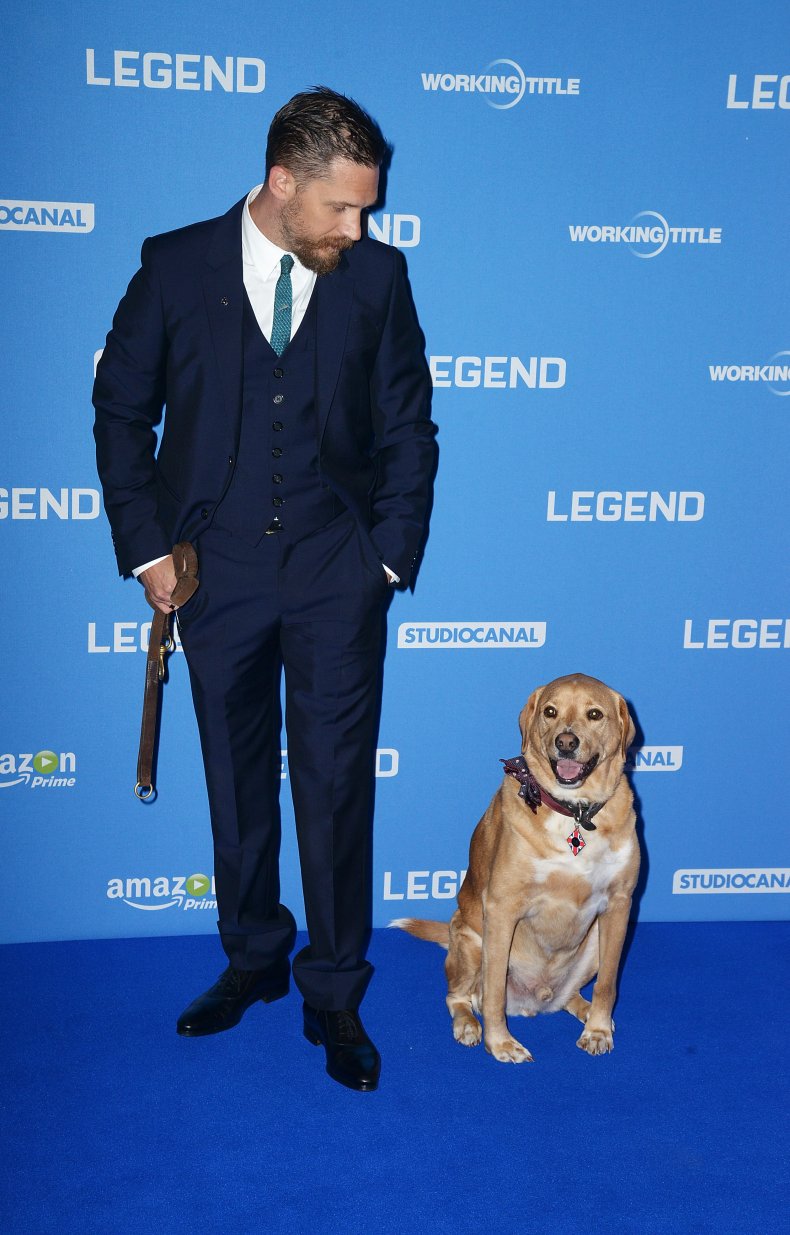 Tom is one of the most devoted dog lovers in Hollywood, and after rescuing Labrador mix Woodstock, or Woody, from a highway while filming the movie Lawless in 2012, it was love at first sight.
Woody accompanied his owner wherever he went, including the red carpet, totally stealing the show at the premiere for Legend, and TV studios, making an appearance alongside Tom during Bedtime Stories on CBeebies.
Sadly, Woody died aged just six after a battle with an "aggressive polymyostisis" in 2017.
In a tear-jerking tribute penned by Tom, he wrote: "He was special bro, a shining example of man's best friend. He burnt very very bright and, those that burn very bright sometimes burn half as long.
"Run with Max now and the Angels. I will see you when I get there."
Ed Sheeran's cats, Calippo and Dorito
Ed Sheeran is pretty low-key when it comes to his personal life, rarely sharing photographs of himself or wife Cherry Seaborn and keeping their daughter off social media.
However, his cats are a different story, as Calippo and Dorito have their very own Instagram account, @thewibbles.
The account, which features nearly 80 snaps of the cats up to various hijinks, has over 300,000 followers.
Mark Wahlberg's dog, Champ
You may not imagine Mark Wahlberg choosing such a little dog as Champ, but it works.
The adorable pomeranian is a social media star, with nearly 89,000 following his Instagram of super-cute snaps.
Sophie Turner and Joe Jonas's dog, Porky
Porky Basquiat Jonas is catching up on his famous parents' followings, with 100,000 followers of his very own.
The Alaskan Klee Kai is such a star that he was even part of Joe's wedding party when he married Sophie in the South of France, wearing a matching collar and tie, of course.
Kylie Jenner's dogs, Normie and Bambi
Kylie Jenner doesn't post many snaps of her dogs anymore, instead focusing on selfies and pictures of her adorable daughter Stormi. But before becoming a mum, it was all dog snaps, all the time, and her Italian greyhounds Normie and Bambi were the star of their very own Instagram account, which still has 368,000 followers despite being inactive since 2017.
The reality star is a big dog lover, and currently has five pooches, namely: Norman, Bambi, Rosy, Harley and Kevin.
Kaley Cuoco's dog, Norman
The Big Bang Theory star Kaley is a huge animal lover, and has a number of dogs, a bunny, horses and even a tarantula as pets.
However, the most photographed of them all was her beloved dog Norman, who sadly died in January this year.
Pit bull Norman lived with Kaley for 14 years, and even inspired the name of her production company, Norman Productions.
Emily Ratajkowksi's dog, Colombo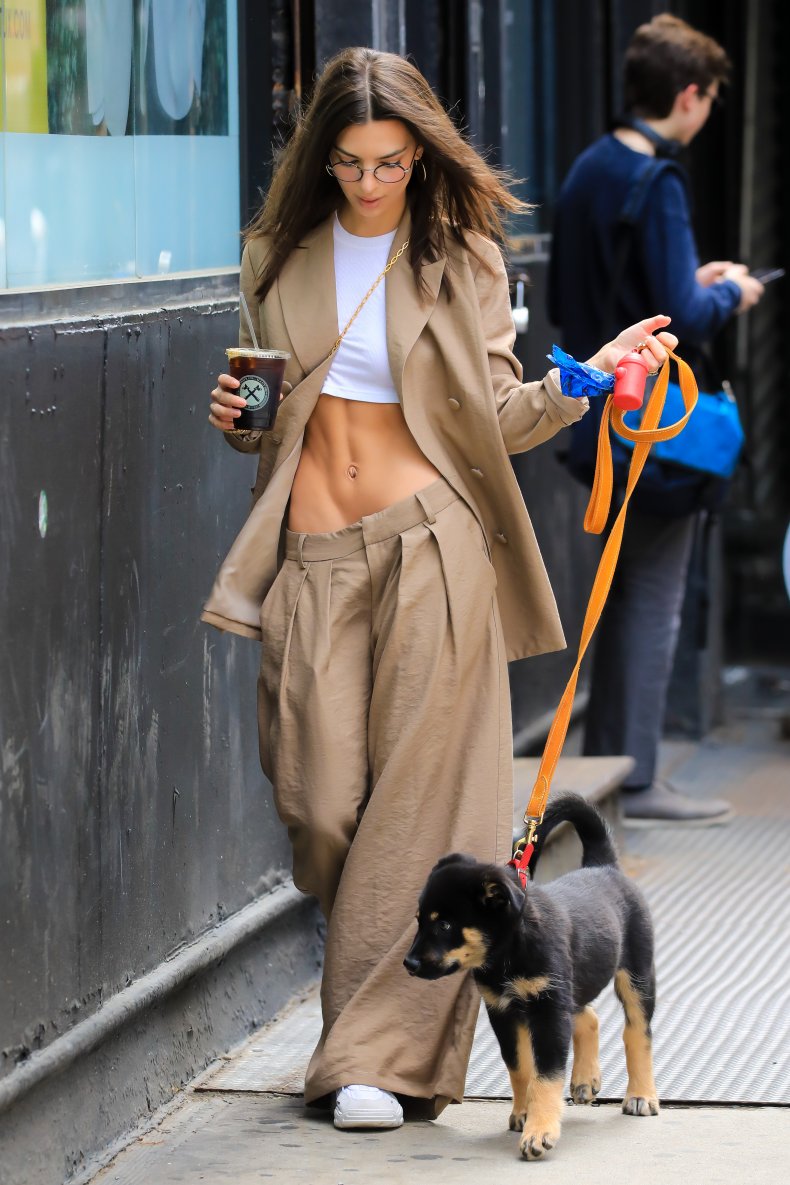 Emily is constantly papped out on the streets of New York City, and is usually accompanied by her two-year-old Husky-German Shepherd mix, Colombo.
The adopted pooch is a regular fixture on Emily's Instagram too, where she is followed by over 27 million fans.
Katy Perry's dog, Nugget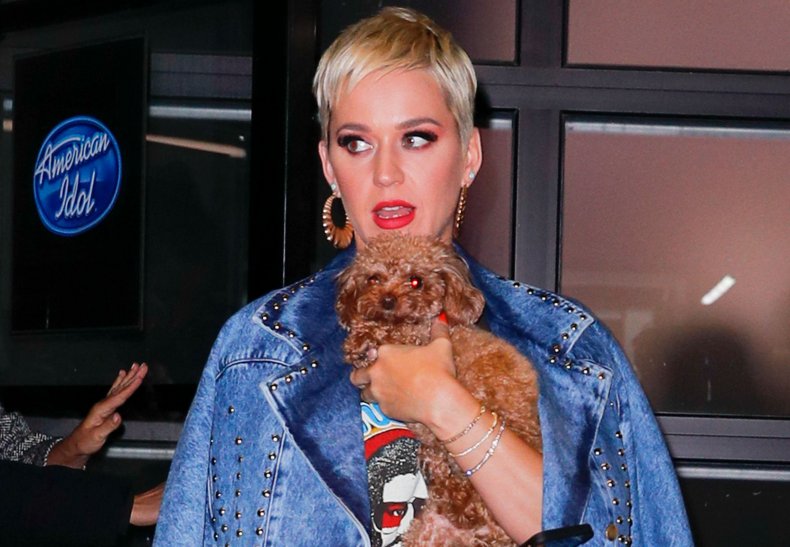 Not content with being papped with Katy on the streets, on tour and even on television, Nugget decided to become a star himself, landing a part in a Citi Bank commercial alongside his mum.
The teacup poodle often features on Katy's social media too, alongside her other dog, Butters.
Priyanka Chopra's dog, Diana
Diana Chopra Jonas is one pampered pooch, and like any good influencer, shows off herself living her best life all the time on social media.
She is followed by over 160,000 people on her account, @diariesofdiana, as well as appearing on her famous owner's Instagram.
The Obama family dogs, Sunny and Bo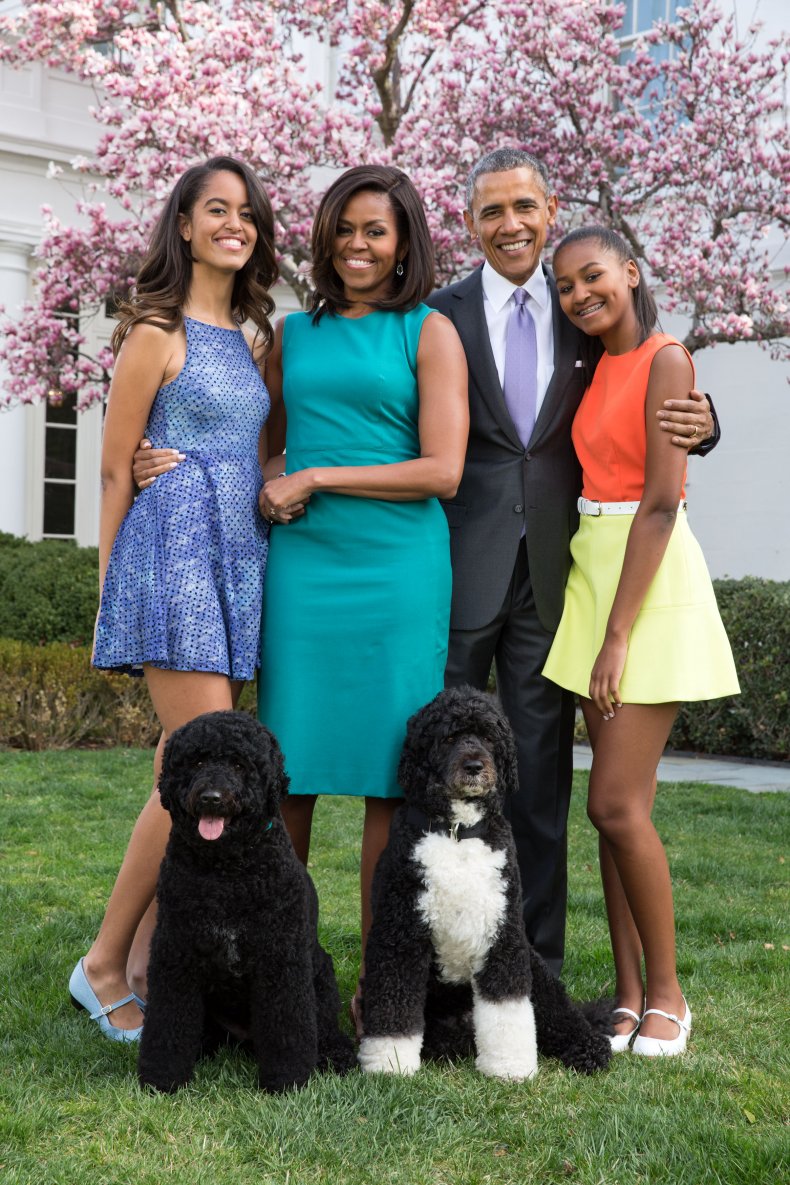 A First Family portrait wasn't complete without Bo and Sunny, the two Portuguese water dogs that joined Barack, Michelle, Sasha and Malia Obama in the White House.
While Sunny still lives with the Obamas, Bo sadly died this year aged 12 after being diagnosed with cancer.