Celebs Reacts to News of Washington Football Team Name Change: 'Is That Real?'
On July 23, the football team formerly known as the Washington Redskins announced that they were officially retiring their controversial name. In the meantime, they will be called the "Washington Football Team" for the upcoming football season, as per NBC Sports.
The team had faced pressure for decades to change their name, especially in the past couple of months from corporate sponsors following the death of George Floyd. Companies like Nike and Target also pulled Redskins merchandise from their sites and distanced themselves from the franchise.
On July 13, the NFL team announced that they would retire the name after backlash. "Dan Snyder and Coach Rivera are working closely to develop a new name and design approach that will enhance the standing of our proud, tradition-rich franchise and inspire our sponsors, fans and community for the next 100 years," a press release read. Ten days later, a temporary solution was put in place.
According to the statement made on July 23, the name "Washington Football Team" will stay in place "pending adoption of a new team name." Until an official announcement with a permanent name is made, the Internet has reacted to the rebranding of the Washington football. Many people had jokes about the temporary yet generic team name.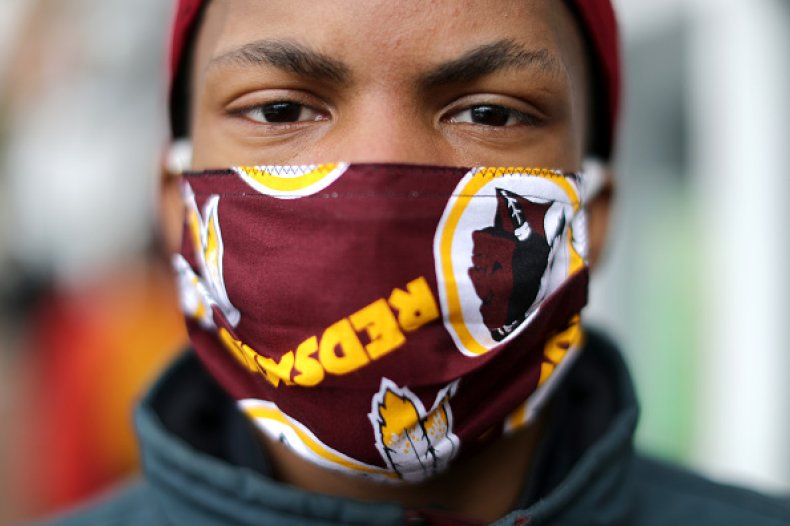 Basketball legend LeBron James found the name change laughable. "Just waking back up from my pregame nap to see about The Washington Football team??? Is that real??" he tweeted. "No way! Oh man they had a thorough intense long board meeting about that one huh."
Fellow NBA star Kevin Durant appeared unimpressed by the name change, and posted a gif in response to James' Tweet. "Yo I was going to check on you but figured you didn't wanna be bothered at the moment," James fired back.
Football player Dez Bryant called the lack of an official name a "soul crusher."
Comedian Samantha Bee joked that she would be rebrand her talk show to "Late Night Adjacent Show With Woman."
Rapper Jermaine Dupri simply tweeted a face-palm emoji.
Dwayne "The Rock " Johnson said he appreciated the Washington Football Team making a change. He also voted the team name to become "Washington Ballers" once permanent, referring to his HBO show.
New York Giants star Oshane Ximines was caught off guard with the temporary name.
Comedian Matt Oswalt listed several different generic terms, including Washington Football Team.
Some Washington Football Team members seemed excited about the name change. Ryan Kerrigan and Daron Payne tweeted fire emojis with pictures of them in their jerseys.