Céline Designs $590 Plastic Bags That Look Like Free Ones from the Grocery Store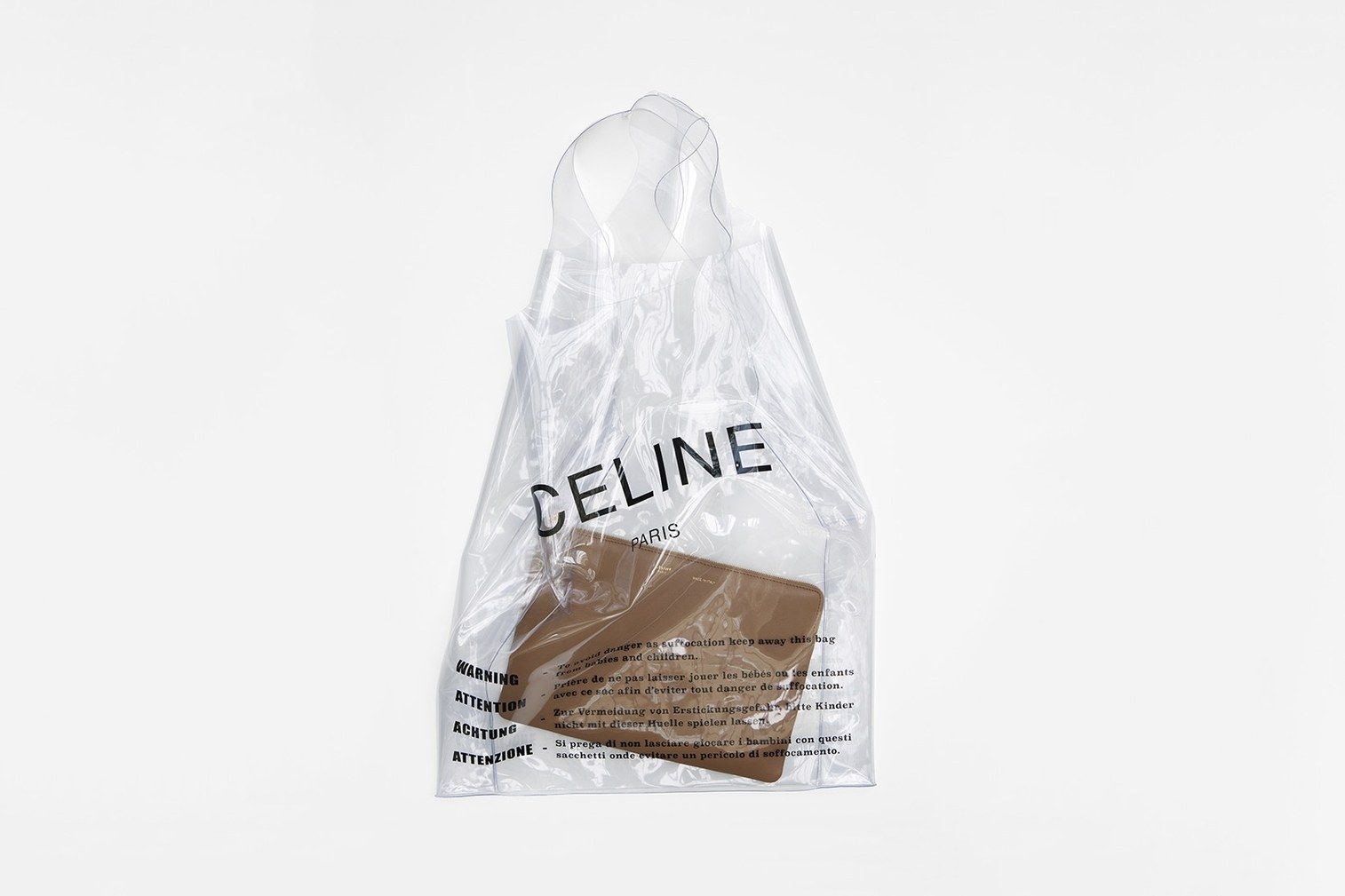 For the billionaire grocery shopper looking to dump gourmet peanut butter and Fage yogurts into a container fit for their high-end lifestyle, Céline has debuted its own line of clear, plastic shopping bags—you know, like the ones grocery stores usually give out for free. The price? A whopping $590.
As far as designer bags go, that's a trifle. But for us regular shoppers, that's nearly 600 times the usual rate. The couture bag was designed by Britain's Phoebe Philo, and was featured on Céline's Spring 2018 runway last October. (The bag is Philo's second-to-last design for Céline; she is leaving the label to spend more time with her family.)
The bag is certainly tongue-in-cheek design, a deliberate play on what most of us stuff into the kitchen cupboard—and if you're into dropping hundreds of dollars for irony, the bag is for sale temporarily at a Céline x Nordstrom pop-up shop in Seattle, closing on May 29. For all that money and exclusivity, you'd think the company could throw in some groceries.
This isn't the first time designer fashion has taken mundane, worthless objects and given them an expensive reboot. One particularly memorable example: the $85 rock Nordstrom sold last year. Many were convinced that the appearance of the common-looking stone in a nice leather pouch was simply a joke. But it was all too real. (A smaller version was also available, for $65.)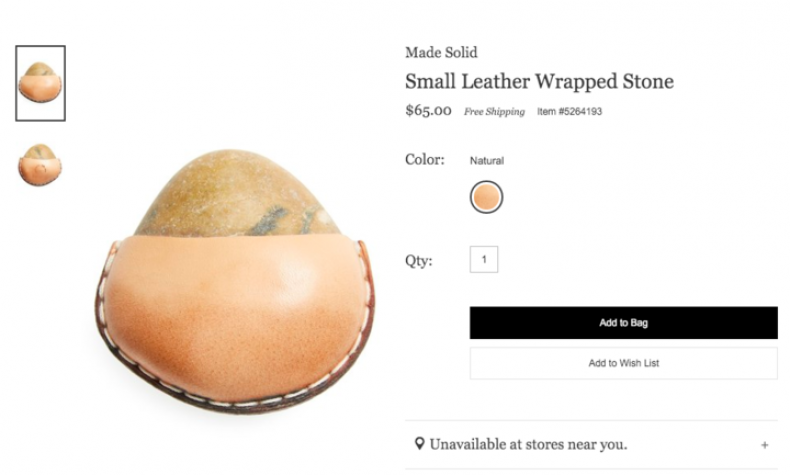 Miami-based designer Gelareh Mizrahi offered his own spin on the shopping bag: a python bag with the words "Thank You" etched down the front in familiar block letters. Cost? $1,500.