Vermont State Senator Proposes Banning Cell Phones for Residents Under 21 to Make Point About Gun Control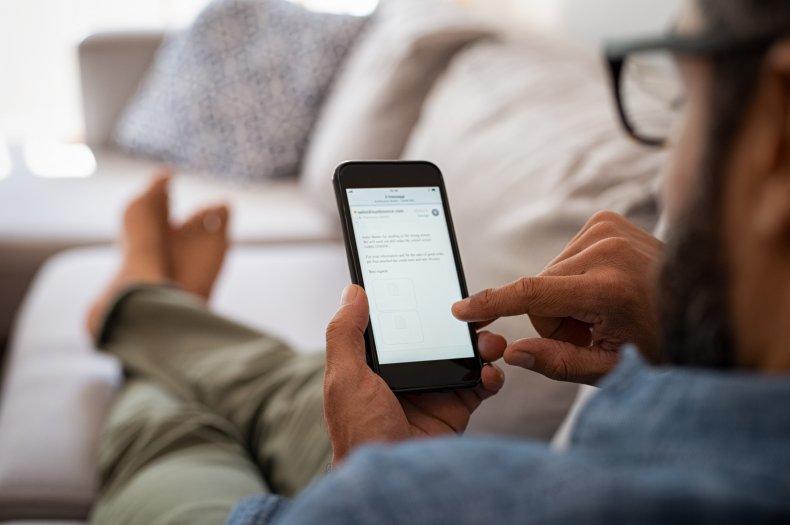 A state senator in Vermont introduced a bill that would make it illegal for residents under 21 years of age to "possess, own, or use" a cell phone.
Democrat John Rodgers submitted the measure on Tuesday in an apparent attempt to make a point about firearm restrictions, which the state legislature imposed on purchasers under age 21 in April 2018.
"The use of cell phones while driving is one of the leading killers of teenagers in the United States," Rodgers noted in a preamble to the bill. "According to the United States Department of Transportation, cell phones are involved in 1.6 million automobile crashes each year, causing half a million injuries and 6,000 deaths. Each day, 11 teenagers die in automobile crashes in this country."
Drawing a link between cell phone use and mortality, Rodgers sets up an analogy to gun violence prevention strategies, which seek to restrict access to firearms in targeted ways that have shown to be effective in reducing mortality.
Rodgers voted against the 2018 measure limiting firearm sales in the state to people 21 years of age or older.
"In light of the dangerous and life-threatening consequences of cell phone use by young people, it is clear that persons under 21 years of age are not developmentally mature enough to safely possess them, just as the General Assembly has concluded that persons under 21 years of age are not mature enough to possess firearms, smoke cigarettes, or consume alcohol," his bill observes.
In the current legislative session, Rodgers has proposed several bills loosening restrictions on large-capacity magazines. The ban on sales or transfers of magazines holding more than 15 rounds of ammunition for handguns (and more than 10 rounds for long guns) took effect alongside the tightened age restrictions in April 2018.
His proposals would make it easier to bring large-capacity magazines into the state and to transfer them among family members. One measure he introduced would repeal the ban entirely.
The bill would impose a maximum punishment of one year imprisonment and a potential $1,000 fine.
In response to a request for comment, Rodgers said in an email to Newsweek Saturday: "The bill is not likely to pass. It is to get a conversation going about which liberties and freedoms people are willing to give up for perceived safety."
Vermont Democrats, who control both chambers of the legislature, have also squared off with Republican Governor Phil Scott on gun control. In July, Scott vetoed a bill approved by the General Assembly that would have imposed a 24-hour waiting period on gun sales.
Democratic leaders have vowed to move ahead with gun control measures heading into 2020. While they do not have the votes yet to override Scott's waiting-period veto, according to Vermont Public Radio, they plan on pursuing other measures targeting prohibited possessors.
Updated 9:39 PM ET, to include Rodgers' comment to Newsweek.